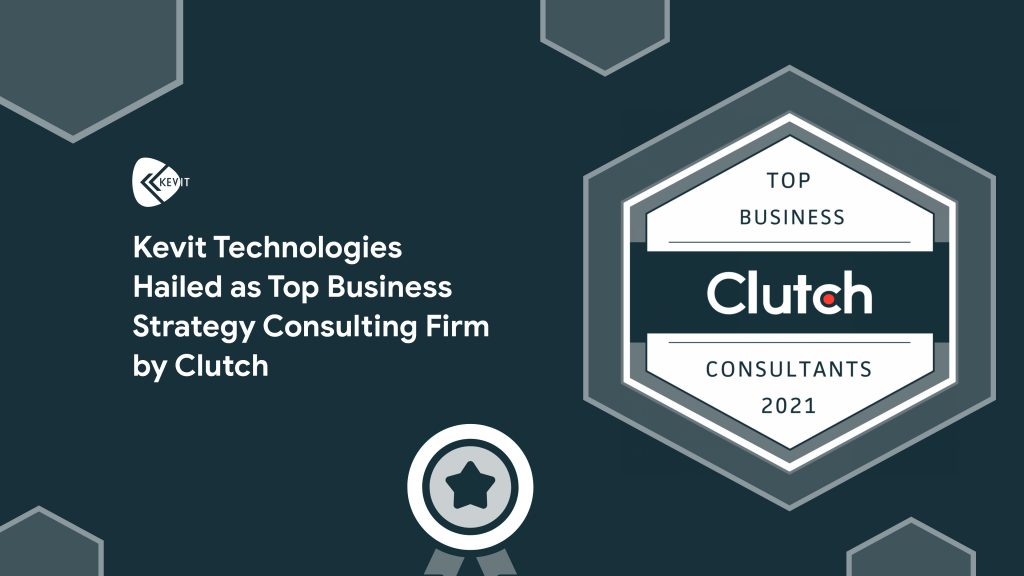 Starting a business without any concrete strategy is like entering the battlefield blind; you won't be able to conquer that easily. Like it or not, your business strategy determines the course of your company.
Here in Kevit Technologies, we can help you concoct the best business strategy by giving you in-depth, objective, and professional advice. Our team is geared up with the knowledge and the right technologies needed to help you create tailored strategies for your business' future.
With that said, it is a huge pleasure for us to announce that we have been recently recognized as Boston's best business consulting services by Clutch.
Clutch is a business-to-business review firm from Washington, DC. Their platform features rankings, research, and ratings relating to countless service providers from different industries. Each year, Clutch acknowledges the best-performing agencies from countries all over the world.
"We are thrilled to have been chosen as one of leading bot solutions provider by Clutch"
— Hemang Kothari, CEO of Kevit Technologies
According to Clutch's recently updated Leaders Matrix, Kevit Technologies made it to the top three performing business strategy consulting companies for 2021.
This award solidifies our effectiveness as a consulting company. We are proud to be recognized by Clutch; they have been a great partner for our growth.
Our team extends its appreciation to our clients. We thank our clients for their support and confidence in us. We genuinely treasure the amazing collaborations and engagements that we've had.
As service providers ourselves, we are proud to have our clients' feedback on our Clutch profile. Their words prove our success and effectiveness as a team.
Business strategy consulting isn't our only focus. We also offer chatbot development, UI/UX, and more. Shoot us a message and let's work on a project together.
The modern way to engage customers.
Grow your business by improving your digital customer
experience.