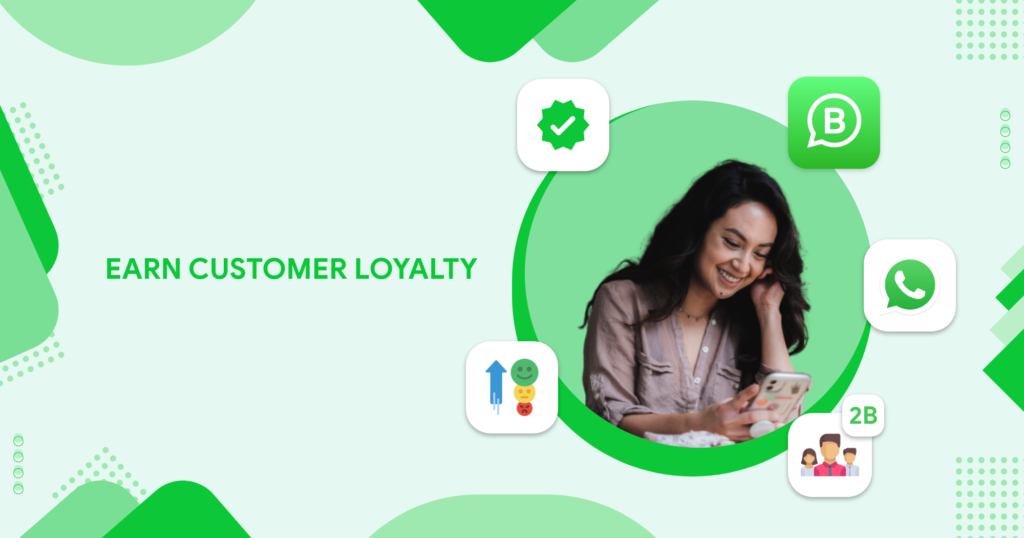 We can bet that every new or progressing business company has been advised to try its hands on WhatsApp Business and definitely that's not a wrong track to follow. Talking about ourselves, we can never ever get tired of talking about WhatsApp and WhatsApp Business and why should we when WhatsApp commerce has opened doors for businesses all over the world to carry out transactions and services to its 2 billion+ active users. But our most favorite part of WhatsApp Business has to be with boosting your brand engagement, driving valuable experiences, and uplifting business conversations.
But when so many businesses are functioning on a single platform, there are some factors that the customers are naturally going to question, and that happens to be the authenticity of the transactions taking place. It is a human tendency to question something that involves money and especially when that transaction is taking place online and has higher chances of risks. This in turn becomes the responsibility of the company to gain its customer's confidence and to make sure that its customers trust it enough to keep the relation for real long. And to achieve this, there are some factors that you can work with to maintain people's faith in your firm and the work it does. These factors include:
Verified Business Account
WhatsApp Business Logo
Improved Customer Support
VERIFIED BUSINESS ACCOUNT
Yes, you heard it right! Just like celebrities being verified on Instagram and having that blue tick next to their name, your brand name can be verified too on WhatsApp with a GREEN tick next to its name. Quite a celebrity experience in itself!!! When your account is verified, people know that it's an authentic chat window and now they can carry out transactions worry-free from internet thefts.
You can verify your business account on WhatsApp only if it's registered on WhatsApp Business API. This can be achieved with the help of a business solution provider.
WHATSAPP BUSINESS LOGO
What if we tell you that now you can instill your brand logo in place of the profile picture, next to your brand's name?? From the marketing point of view, this step will bring craze leads to the brand. This is because having the WhatsApp business logo or your brand's logo helps to take people on board and now, they know that this company or business is legitimate. WhatsApp Business Logo feature is only available in WhatsApp Business API. That is, companies subscribed to Business API can enjoy this service of WhatsApp Business Logo.
IMPROVED CUSTOMER SERVICE
What's better than good customer service? Customer service never stops! Continuous efforts from your side to provide better customer support will show how much you value your customers and they will feel cared for. It's a human tendency to trust something/someone that takes constant effort for them. The same thing is with our customers and continued customer support aids in earning their loyalty and be their confidant.
SUMMING UP
Your customers are on WhatsApp, not just to stay in touch with their favorite people, but also with their favorite brands. So now it's on your part to give them reasons to trust you and your brand. One more way to achieve that is with Kevit. Here at Kevit, we take customer service very seriously especially when customer loyalty is our middle name. Everything in detail is at www.kevit.io and to know more, contact us at coffee@kevit.io.
The modern way to engage customers.
Grow your business by improving your digital customer
experience.