Chatbot For Banking
Kevit's Artificial Intelligence in Banking Industry
For Seamless and Smarter Solutions.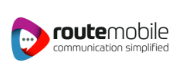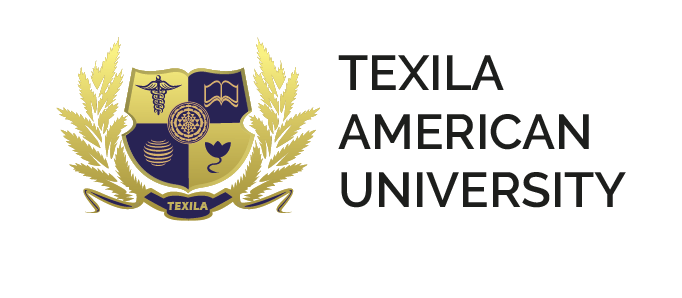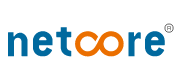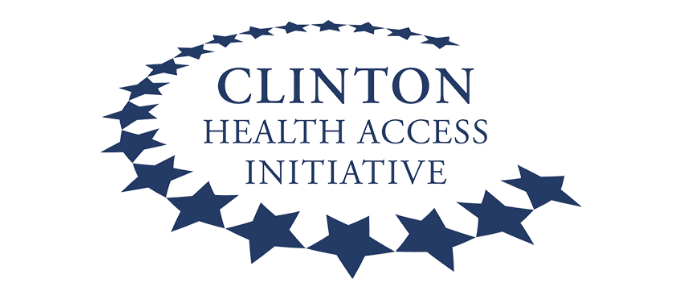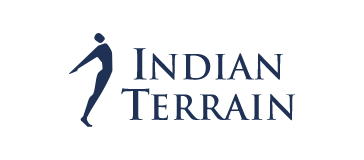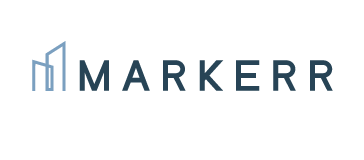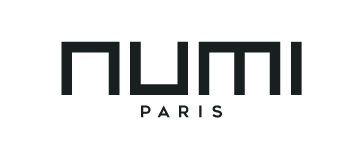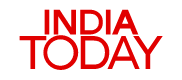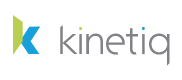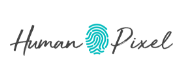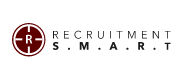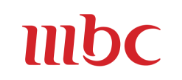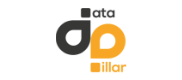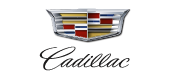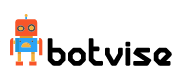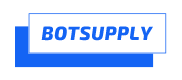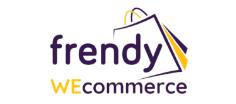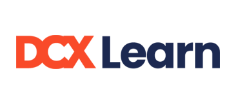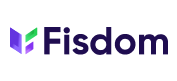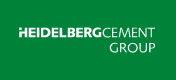 Chatbots Solutions for Bank's Digital Transformation
Has the time come for chatbots to become as ubiquitous in banks as mobile banking apps? The answer is YES. At Kevit, we guarantee the ease of customer procedures with faster and round-the-clock services with the help of Chatbot for Banking.
A banking chatbot can automate all the basic tasks likes balance inquiry, account details, loan queries, and your service representatives can spend their valuable time on complex issues.
Book a Demo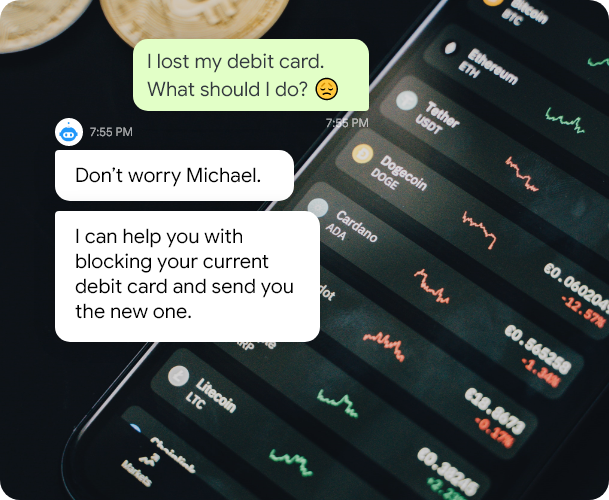 Enhance Customer Experience
Chatbots are here to ease the same with faster services 24*7 and can now carry out unlimited transactions at the same time and based on their search pattern.
No limit on the number of transactions at the same time
Reduces employee's workload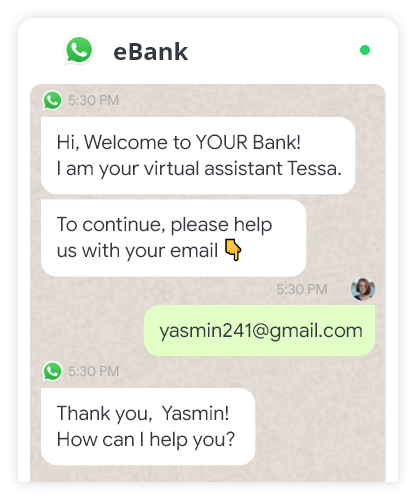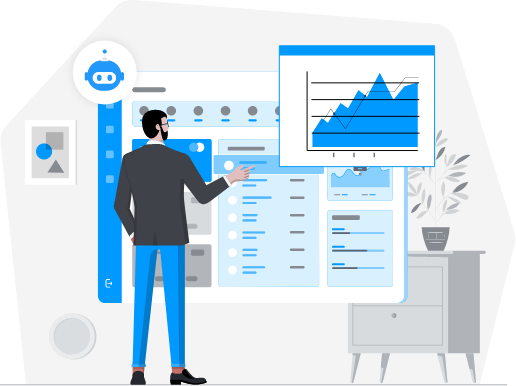 Data Collection and Analysis
Sectors like banks that instill new data every day for new customers and keep a record of it need stronger systems like a chatbot to not only manage but also analyze the same.
Entry of authentic data
Personalized recommendations
Institutions like banks that maintain huge records of personal information of this big community of people will always face this threat. But AI guarantees that transactions now get quicker and safer.
Monitor every transaction that takes place
Helps to gain customer trust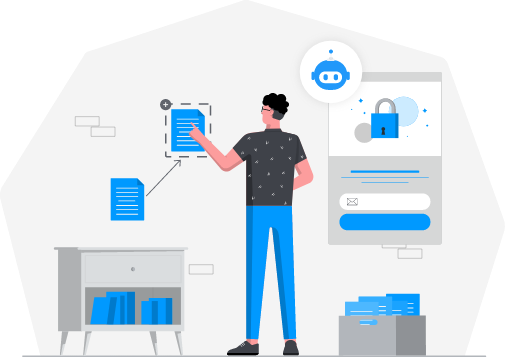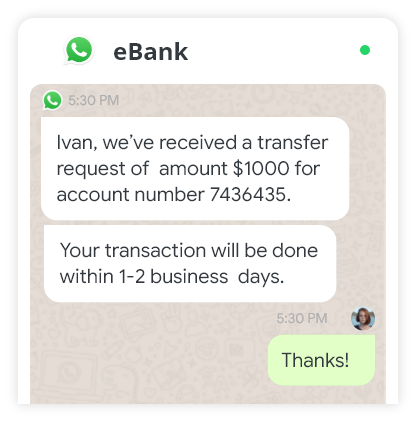 Financial updates help users to track their monetary activities and stay within a budget. It can suggest several budget-friendly schemes and customized tips to maintain and save money.
Regular updates about your account
Notify about new offers and insights
AI-driven chatbots help automate the collection of customer feedback so that employees can review that and work upon it.
Automate customer feedback
Employees can review all requests in an automated collection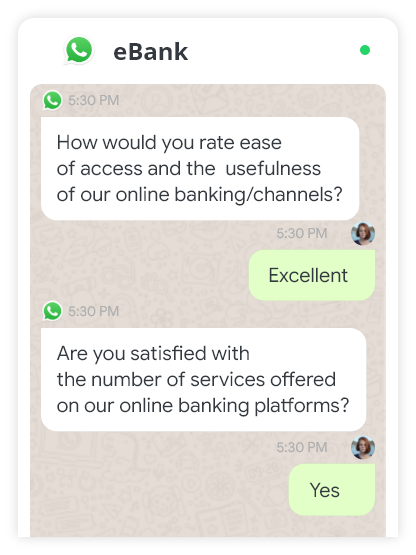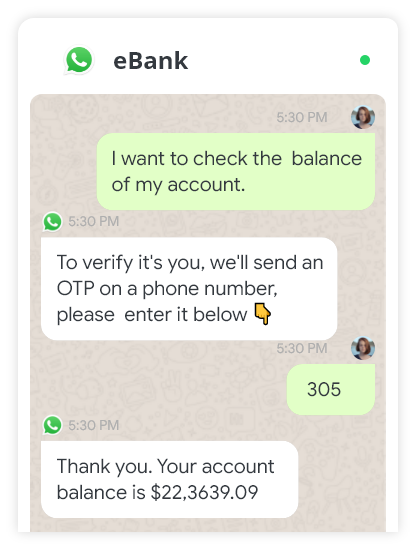 Chatbots can now handle processes like new user registration, account verification, authentication of transactions, look for nearest bank branches or ATM machines, know about upcoming bank holidays to name a few.
Verification of new accounts
Know whereabouts of banks and their timings