4 Pillars of Making a robust customer service automation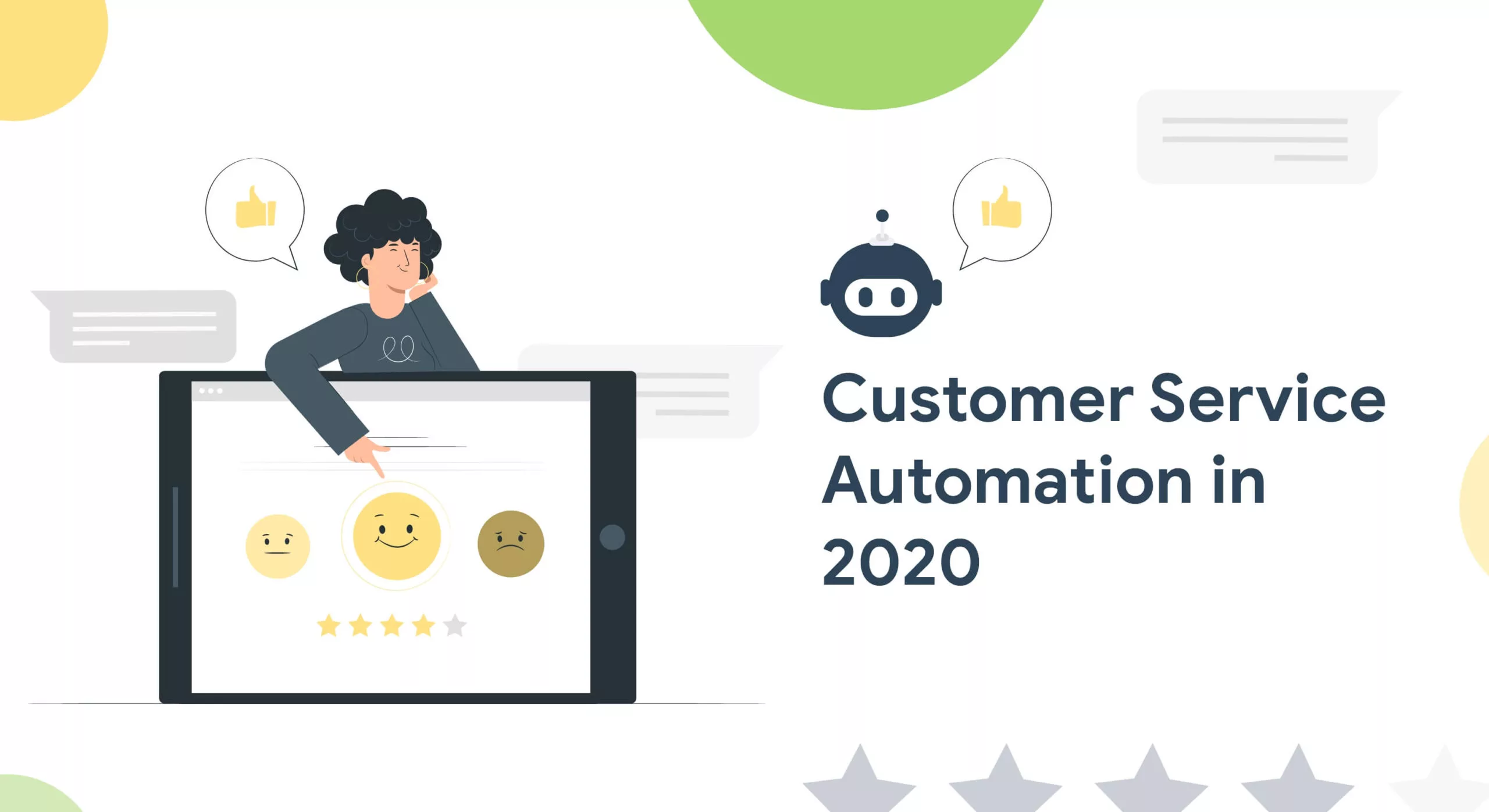 November 12, 2020

Priyanka Shah
In this generation, people around the world are seeking a warm customer service that will let them have a seamless digital experience with touch automation. With much higher competition it is easy for the business to lose their flock's attention and switch to a more superior brand. To avoid such a situation all organizations are sharpening their customer service automation to be the best in class experience for their audience. The catch here is experience, if it is smooth, hassle-free, reliable, and instantaneous then no force in the world can avoid you from getting your audience.
Customer service automation has been around us for quite a long time, but today the face of automation we are seeing has progressed a lot from what we had at the starting phase. Implementation of ML, NLP & AI has made this job more efficient for customer service automation in delivering utmost satisfaction with an administrative cost-saving as its by-product. If the solution developers are best at what they do, the company can observe a high retention rate through enhanced customer experience by closely mimicking human assistance with automation solutions like chatbot implementation.
Why Customer Service automation is necessary?
Feasibility is the most common concern of any given company which needs to be addressed with cost-saving techniques and out of which automating customer handling with the chatbot is the most prioritized one. With Chatbot a guaranteed spike in increased efficiency, query resolution around the clock, and high customer retention is observed with less investment in administrative expenses. Eradicating monotonous work for human staff also helps in boosting their operational capability and allowing them to focus more on important tasks. Let's dig deeper into key aspects of Chatbots which are the pillars of customer service automation.
Knowledge Base integration with chatbot solution
Every company's services or products come with a huge pile of documentation that none of us like to go through despite it having some crucial information. Chatbot's integration with the company's knowledgebase helps the user to easily navigate and find relative information within no time. Instead of manually going through documents you can be more accurate and instantaneous in landing on your desired information. Organizations can primarily cast their knowledgebase with all the frequently asked questions for firing on respective queries whenever asked by a user.
User Behaviour Analysis
User Behaviour analysis is appropriate generally to chatbots when joined with live talk. During a discussion, sentiment analysis will comprehend the enthusiastic condition of a client dependent on their language. So, in the event that it peevishly gets some information about my delivery, the chatbot will comprehend my disposition and divert to a client care operator immediately. Additionally, User Behaviour analysis can be utilized for socially active tags and brand references on the web. It can help to rapidly follow and investigate what clients state about your organization via social media channels and take action depending on this information.
Getting connected to administrative executives
There are situations when a chatbot is not able to handle a customer's query and needed a live human intervention in a particular case. The query is transferred then to the administrative department for providing an appropriate resolution that is studied and saved by the chatbot for later reference. The query resolution through live chat or voice is most preferable by the current generation's audiences. Chatbots are getting smarter day by day and more modular to have integrations with all possible business technologies like SAP & CRM for offering better visibility of the respective business domain's audiences.
Consecutive testing and gathering feedback
Testing is quite an obvious move when developing a Chatbot and must be implemented in every phase of development which ensures that no possible loopholes are present in the conversation flow. With testing, you can get what you have desired from your chatbot solution by remaining on the actual implementation track. Another key aspect for making your chatbot query-proof is getting feedback from the audience which will ultimately help you in pooling golden suggestions towards the formulation of a tailormade chatbot solution that meets your business specific demands. Simultaneously updating these factors in your chatbot updating program will lead you to deal with every query and actionable statement effectively.
Kevit.io – one of the leading chatbot developers helps you in crafting chatbot according to your business requirements. Deliver personalized customer solutions to satisfy your audience for getting high customer retention and potential business from the market. Contact now at coffee@kevit.io for a free consultation on how to achieve customer service automation through Chatbot implementation.
Automating business processes with Kevit.io is now just a click away!