8 Hidden Benefits of Chatbots for your business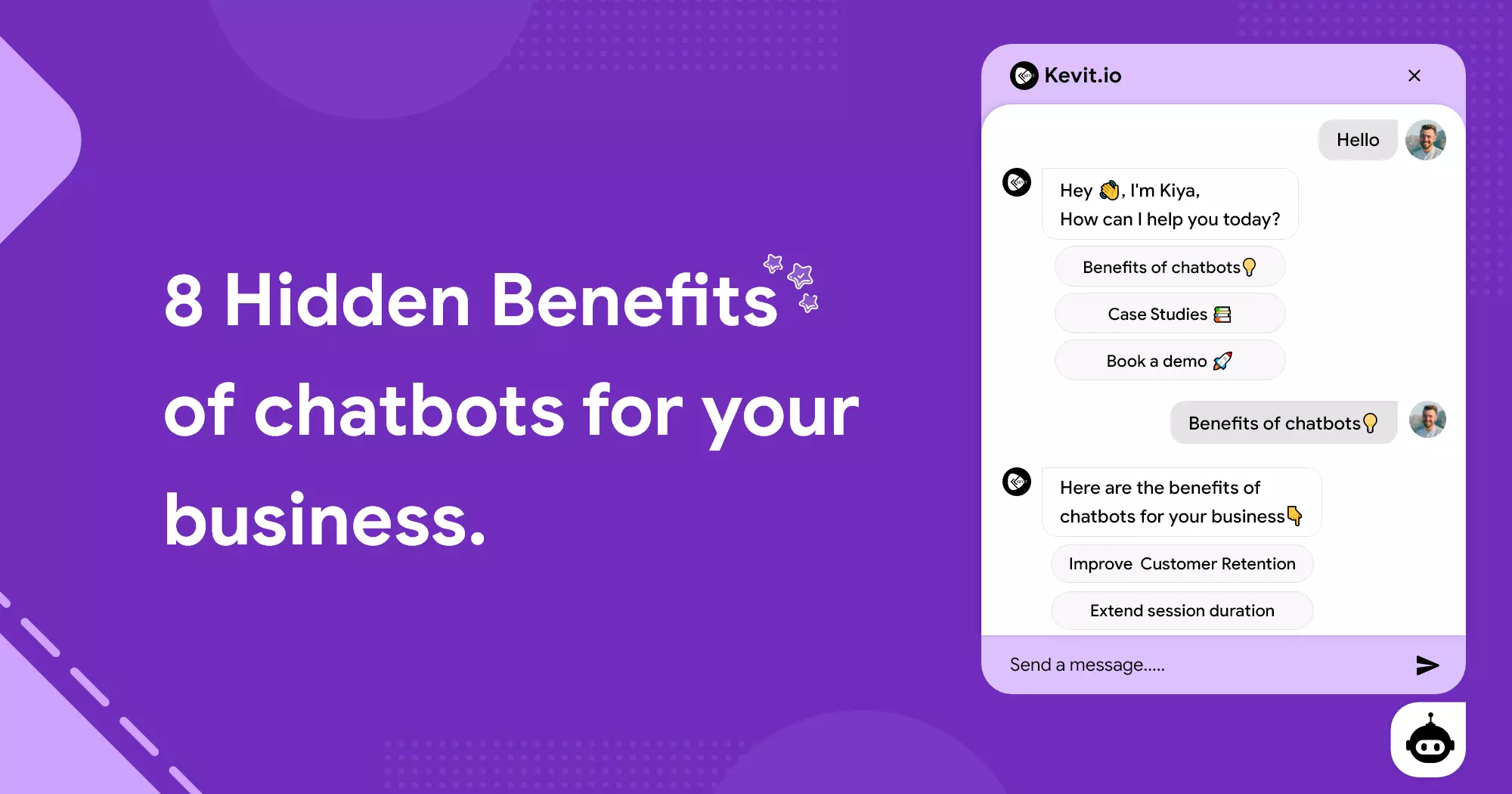 January 23, 2023

Chirag Sanghvi
The most typical benefits of  chatbots are probably already familiar to you. They can assist companies with tasks like:  
Instant, round-the-clock responses to FAQs 

 

Create and evaluate leads 

 

Promote products 

 

Get customers to enter the funnel. 

 
Many business owners and marketers don't realize that chatbots can help with other facets of their operations, though. They can enhance customer retention, boost digital ad performance, and improve SEO, among many other things. So whether your company already implemented a chatbot or you're thinking about developing one, scroll down to discover some numerous benefits of chatbots can offer your business.  
What are the Key Benefits of Chatbots? 
Let's discuss some benefits of chatbots which can help to grow your businesses need and goals: 
1. Chatbots can improve Customer Retention:  
Since it's well-known that you need eight interactions with prospect before you close deal, acquiring new customers can get pricey. Of course, every company's strategy must include customer acquisition. But retention should be as well, as it is more cost-effective and effective to concentrate on regaining previous clients who have already shown they enjoyed your good or service. 
A variety of factors, such as how well you know them, how individualized your services are, and how polished your sales process is, will determine whether you are able to attract repeat customers. 
First, let's talk about personalization. Most customers now anticipate personalized service from businesses. The majority of brands now incorporate personalization strategies into their customer retention plans because of this. And as we've already mentioned, chatbots are perfect for this. Over half of business leaders have found that by using more personalized customer service interactions, such as bots, they have gained more devoted clients.  
Second, think about how your sales process is used by customers. Is it simple to purchase from your brand? Remember that a third of retailers claim that because of their protracted sales cycles, it is difficult to retain customers. What links these two? Simply put: Customers don't want to purchase from businesses that make it challenging to do so. For the purchaser, the procedure must be quick, easy, and effective. And the best way to achieve the same is to incorporate a chatbot to carry out these processes and deliver delightful purchase experiences.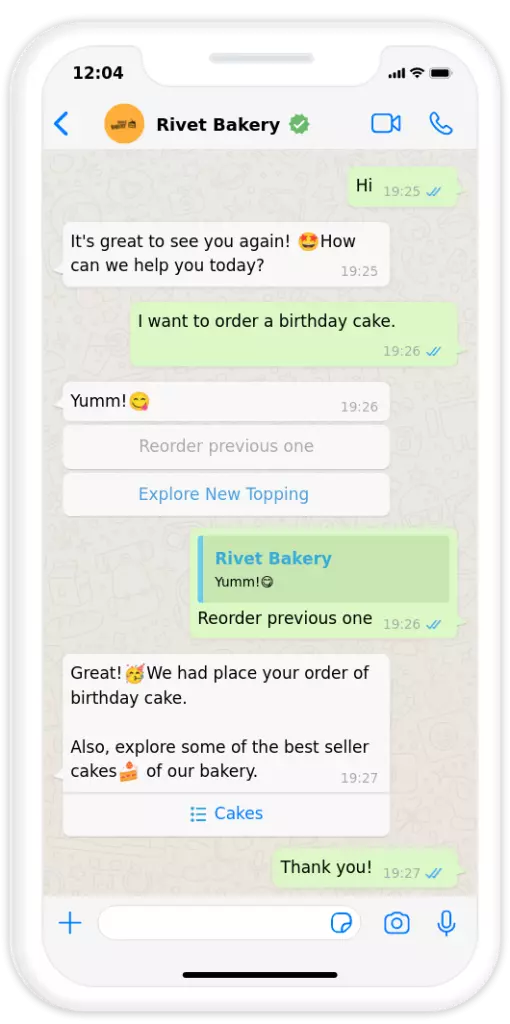 2. Chatbots can extend session duration and help in SEO:
The length of a session is the time visitors stay on your website before leaving it and going back to the SERP (search engine results page). Google ranks websites based on session length. Longer website sessions, for instance, demonstrate to the algorithm that the information on your website is pertinent to the search that referred the visitor to it. 
Chatbots are a great way to extend the session duration for SEO. Therefore, chatbots can be used for customer support with the aid of cutting-edge AI technology, improving the customer experience. By using chatbots, companies can take advantage of their ability to answer customer queries quickly and accurately.  This helps create better relationships between companies and their customers which is beneficial for SEO. Furthermore, use of chatbots also allows companies to cut down on costs associated with customer service or technical support staff, leading to greater cost savings overall. Overall, using chatbots for SEO has the advantages of lengthening sessions, enhancing customer experience, and reopening opportunities for cost savings.
Conversational marketing strategies, such as chatbots, will lengthen visitors' stays on your website, according to 39% of B2B marketers. Similar to how bots lower bounce rates, they can make it easier for customers to find the information they need.
Chatbots can be used by visitors to ask for assistance with specific issues, and they will respond with personalized responses that direct users to the appropriate resources. If the visitor isn't trying to solve a particular issue, chatbots can help lengthen their session by posing a few questions and suggesting pertinent content.
3. Chatbots can reduce bounce rates to improve SEO:
The percentage of website visitors who only view one page before leaving is known as the "bounce rate." Although these statistics don't directly affect your search rankings, websites that rank higher on Google typically have lower bounce rates.
Abandonment of websites is a serious problem, especially for online retailers. In actuality, bounce rates on the average e-commerce site hover around 42%. Why? Because websites with high bounce rates frequently have problems with user experience (UX). Their pages frequently lack intuitive design, making it challenging for users to navigate. And if it takes too long for someone to find what they're looking for, they'll just go somewhere else.
By providing immediate navigational assistance, chatbots can reduce bounce rates. You can integrate a chatbot with your website and program it to ask questions that directly address a customer's problem. It can then direct them to appropriate page, such as information page, product page, or even a live agent. This makes it one of the most important benefits of chatbots for businesses trying to win against the SEO algorithms.
4. Chatbots can boost your customer service ratings:
Chatbots are a great way to boost customer service ratings. Artificial intelligence programs that can comprehend natural language and respond to customer inquiries are a priceless resource for customer support. Businesses can lessen the need for manual customer engagement by utilizing chatbots, which also allow for more effective customer interaction. Chatbots can help by providing quick answers to customer questions, improving customer experience and satisfaction while reducing wait times. Additionally, chatbots provide an advantage over traditional customer service as they are available 24/7 and require minimal human oversight.  In short, the benefits of chatbots for customer service cannot be understated – they offer an efficient solution for handling customer queries, increasing customer satisfaction and engagement levels, and ultimately improving overall ratings for your business.
 According to studies, they can enhance customer satisfaction by 25% and response times by 300%.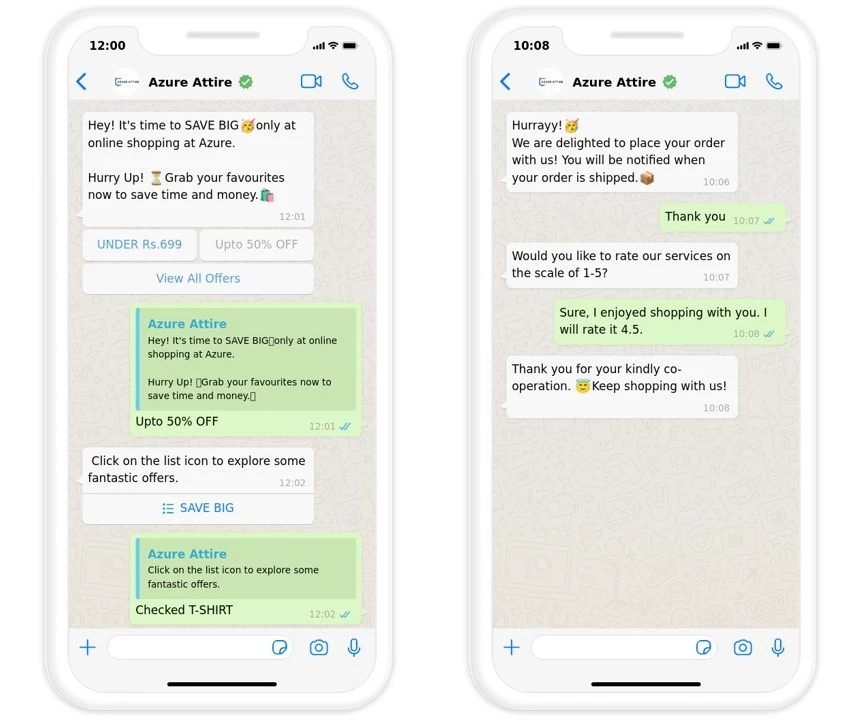 5. Chatbots can enhance the performance and ROI of your social media ads:
Using chatbot data to enhance the performance and ROI of social media ads is becoming increasingly popular. Chatbots' ability to provide useful insights into consumer behavior helps businesses target their ads more effectively and increase sales. By understanding customer preferences and interests businesses can deliver relevant and tailored messaging that resonates with their target audience. Furthermore, chatbot data can be used to measure metrics like customer engagement and conversion rates, providing an accurate picture of how well the campaign is performing. With the help of chatbot data, businesses can gain a better understanding of their target market and optimize their campaigns for higher ROI. Ultimately, by utilizing chatbot data for their social media ads, businesses can create more successful campaigns that generate greater ROI.
6. Chatbots can encourage sharing on social media: 
Chatbots are becoming increasingly popular and can be a great tool for encouraging sharing on social media. Bots enable users to interact with a computer program in natural language, making it easier for them to ask questions and get answers quickly. This helps to build trust between the user and the chatbot, making them more likely to share content from the chatbot on their social media accounts. Additionally, chatbots can be programmed to provide personalized content tailored specifically for each user, creating a more engaging experience that will encourage them to share it with their friends and followers. By using chatbots as part of an overall social media marketing strategy, businesses can boost their reach across multiple platforms and increase engagement with potential customers. 
7. Chatbots can help plan your content marketing campaigns: 
One of the best ways to raise your search rankings is through content marketing. You can show your brand's authority and expertise by identifying crucial questions that members of your target audience might have and responding to them in compelling content. Your website will move up in the search engine results by being optimized with keywords pertaining to these problems.
It's possible to learn what your customers are looking for through keyword research, but sometimes it's simpler to get the information directly from the source. Because they can directly learn more about what users need and are looking for through a cordial back-and-forth conversation or quiz, chatbots can help in this situation. Only 22% of businesses are currently collecting data with chatbots. That means 78% are losing a great chance to improve the information they use to inform their content marketing strategies! 
You can learn about your customers' biggest problems and most frequently asked questions by gathering chatbot data. These key insights can help you plan your content strategy and give you a better understanding of the kinds of articles, how-to guides, product videos, etc. that your target audience will find helpful. You'll consequently end up ranking higher for crucial search terms connected to solving problems for your specific target audience.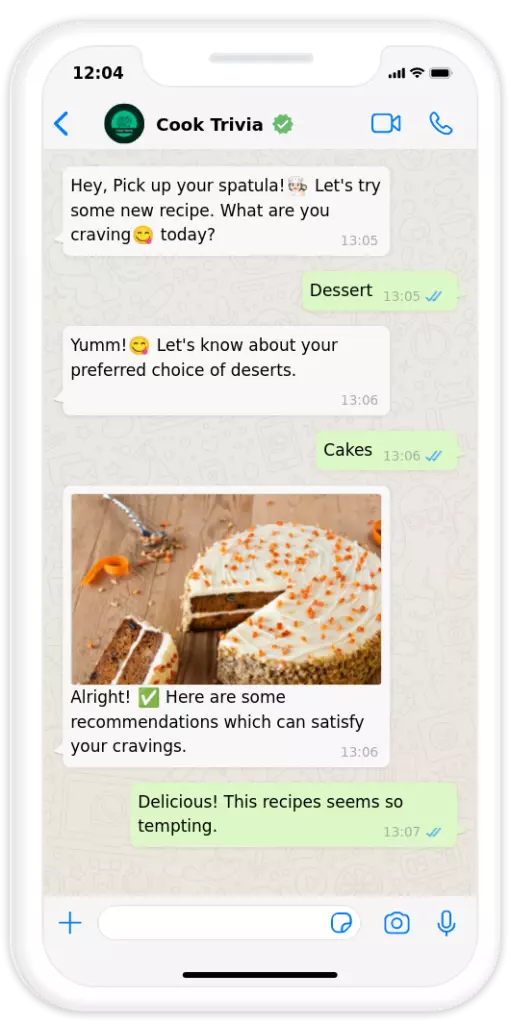 8. Chatbots can be used for A/B testing:
Chatbots are a great way to use AI for A/B testing. With chatbots, you can test different customer journeys and customer engagement strategies to see which ones work best. By using chatbots to conduct A/B testing, you can determine how customers interact with your product or service and develop new ways of improving customer support. Chatbots are also a cost-effective way of providing customer support that is tailored to the needs of each individual. However, by using AI, you can ensure that your customers get the best experience possible by providing personalized responses that are tailored specifically to their needs. With a successful A/B testing strategy, you can improve your customer engagement and ensure that your customers have a positive experience with your company.
 
Can chatbots be a versatile tool for your business and increase customer satisfaction? 
Ai-powered chatbots have become versatile tool for businesses to enhance customer satisfaction. With ability to understand customer behavior, chatbots are able to generate and maintain a conversation with customers. Using AI chatbots for businesses can offer 24/7 customer service operations and answer customer questions additionally cater to their customers' needs at any time of the day. Moreover, these chatbots are available in multiple languages, so it is possible for companies to reach an international customer base. However, implementing a chatbot can help improving the customer expectations and satisfaction by providing them with faster response times, enhanced accuracy and convenience in terms of obtaining information about the product or service that interests them. In addition, using chatbots also offers benefits such as improved efficiency, cost savings and data collection capabilities. Therefore, implementing chatbot could be beneficial for businesses who are looking to enhance customer satisfaction while enjoying benefits they offer.
To Sum Up
AI-chatbots perform tasks that are challenging to complete solely with human effort, even though they aren't meant to completely replace human agents. They are not only well-liked by industry-neutral brands but can also be applied to a range of use cases in businesses, such as marketing, sales, lead generation, and support, to enhance customer interaction.
You can schedule a product demonstration with one of our specialists right away if you'd like to create a chatbot that will improve customer engagement, reduce costs, and automate your customer service processes along with all these hidden gems of benefits of chatbots for your company. Getting in touch with us at coffee@kevit.io or visiting us on Kevit.io. will help you learn more about how you can incorporate this technology into your company.
Automating business processes with Kevit.io is now just a click away!