Augmenting Your Brand's Customer Experience availing Chatbots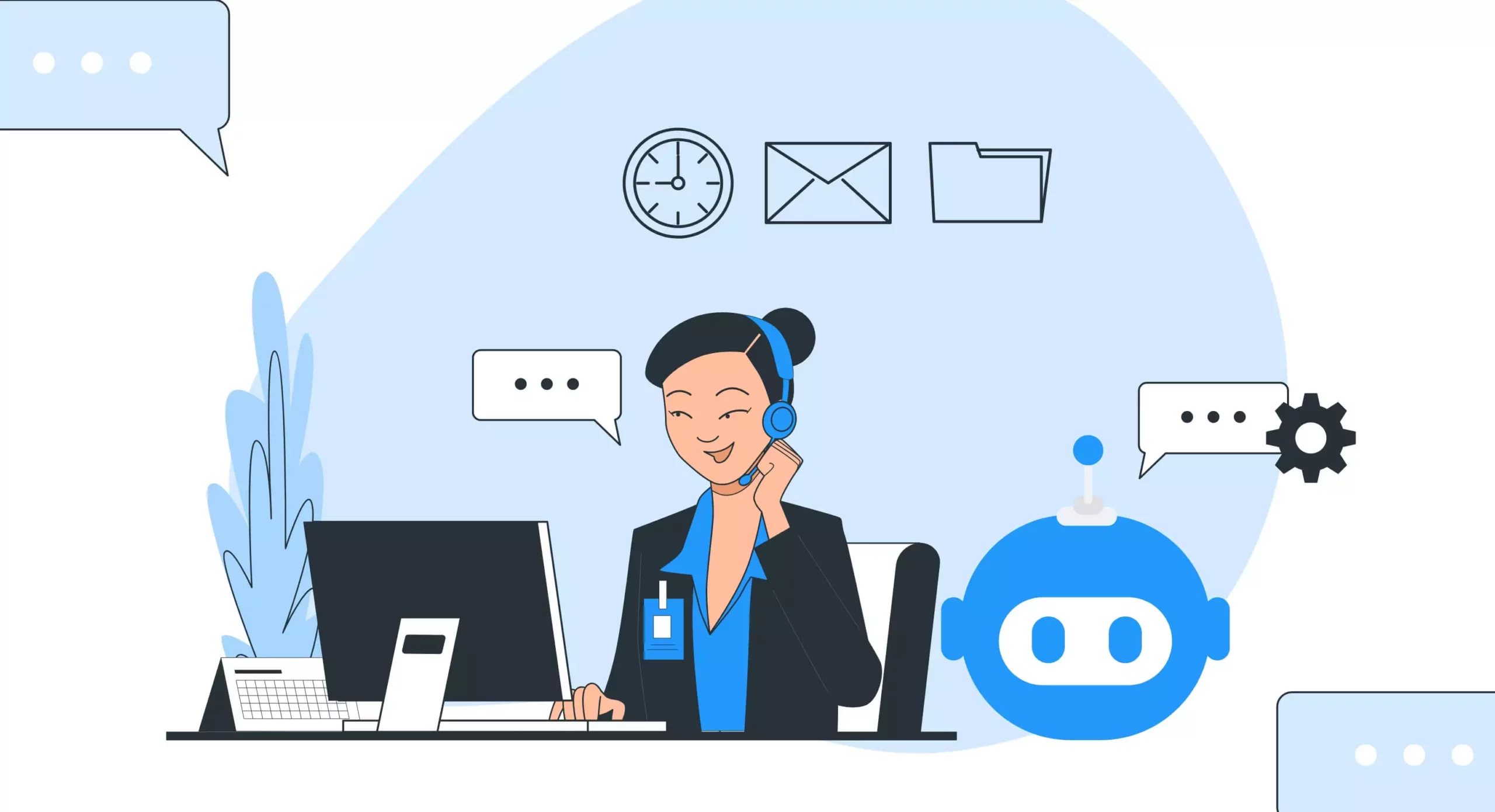 September 4, 2020

Priyanka Shah
Imagine having a virtual assistant who is ceaselessly available and can schedule sales calls & meetings for your entire team over a chatbot certainly can be a call center with an abundance of customer support representative who never gets tiresome & can literally come into work every single day of the year, regardless of whether it's a weekend or any festival holiday or whether there's a global health crisis in effect.
That's pretty cool, right?
Though the chatbot dawn wasn't really a lasting impressing, it's now the enormous solution to address customer queries and stay purposeful to most of the audience longing to know & understand a brand better. While the major flaws earlier of having chatbots dealing with your customers was the preset replies and unworthy solutions what customers use to receive on having a conversation with bots.
Using a single chatbot you can automate up to 70% of your customer service interactions, which dropships a better customer service experience of which it saves money. Certainly 80% of routine queries can be automated with the help of chatbots in customer service, as per IBM. Businesses can also reduce customer service costs by 30%. Indeed, Rogers Communications has seen 65% increase in customer satisfaction, 13% overall decrease in contact volumes, and 65% decrease in customer complaints after implementing chatbots in customer service.
How does a chatbot conversation better than human interaction which enhances customer experience?
Let's understand with one of instance
Chatbot which powers the My Galaxy app on Samsung smartphones which has crossed over 3 million users in engagement and is now the largest successful implementation of the company's chatbot platform, which is contributing 30% to its overall business, the company had stated in a statement.  This integration possesses live since May 2016, starting out with basic utility services, to going on to add transaction-based categories along with support for payments and multiple wallets.
Its Bot is a set of over 40 ready to deploy consumer services that act as a personal assistant to help people get things done. Right from daily utility applications like flight and cab bookings, to entertainment bots such as comics & quiz.
This service on the My Galaxy app been called My Assistant. My Galaxy app is an aggregator service that is pre-loaded within all Samsung smartphones shipped in India and is free for all users.
The company said that three million users engaged with the bot service with a repeat rate of 50% and 92% positive feedback.
Chatbots are boon to Customer Services:
Well, we're already well equipped with the concept of essentially handling customer queries through chatbots but, this isn't it! Chatbots are the most useful sword to enhance customer experience, Artificial Intelligence is the powerful in analyzing what customer requires, how they would prefer to receive it and the best possible way to guide the sales agents for best responses and fastest resolution. AI-powered chatbot solutions are a pro in addressing more qualified chats, helping to deliver solutions for complex issues and lowering the handling time, hence increasing the conversations.
That brings us to the bottom line that chatbots for customer service work substantial when they are automating the work that humans shouldn't really be wasting their time on in the first place. It is to be sure to say that intelligent chatbots are increasingly becoming an important aspect of the customer service strategy given the myriad of benefits and ROI they have to offer.
Are you ready to seize this opportunity?  We at Kevit.io can provide you with the epitome of services of customer experience chatbots with maximum functionality depending upon your prerequisite and based on the business need. Know more about how you can integrate this technology into your business by getting in touch with us via coffee@kevit.io or you can visit us on Kevit.io.
Automating business processes with Kevit.io is now just a click away!