Automatic WhatsApp Replies: Businesses Say Yes!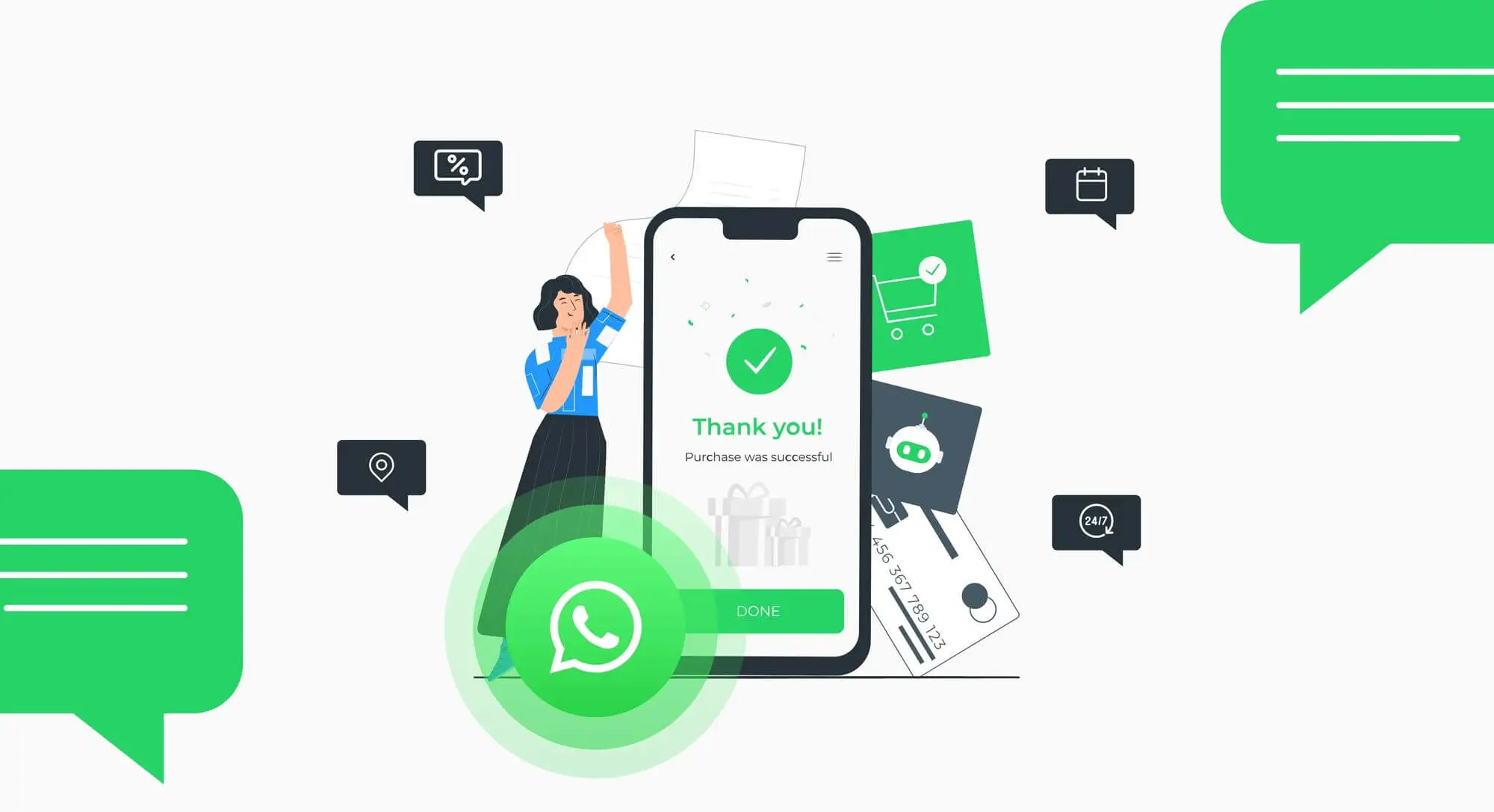 September 17, 2021

Priyanka Shah
Are we hearing it correctly? This digital era demands quicker and automated messages and there you are still manually typing WhatsApp replies to your customers. This sounds dated but we all are out here to help you get your WhatsApp Business account rolling and that too with automatic WhatsApp  replies.  
But why WhatsApp?! Well, it only makes sense to talk about the platform that's ruling the roost when it comes to chat-based apps and messaging- WhatsApp. The stats of 2 billion users monthly make it more clear why the prime target for this article is WhatsApp and automation for WhatsApp replies. But before getting to procedures and steps, it's necessary to know the number of ways you can pre-program your replies.  
1. WhatsApp Business App: All small and medium companies can use this parameter to maintain a connection with their customers by keeping them Up-To-Date with regular WhatsApp updates, important notifications and take back feedbacks timely. Use this to reply to your customers even when you're away and keep them on your site until you reach out to them. Basically, it functions as a live chat tool.  
2. WhatsApp Business API: When it comes for medium and large enterprises, timely messages and automatic conversations can be achieved using WhatsApp Business API. Business API powers WhatsApp Chatbots and hence provides round the clock availability with the ability to answer any user query.  
What is WhatsApp Auto Reply? 
Auto reply in WhatsApp is an automated way of responding to incoming messages in WhatsApp. It allows businesses to set up automated messages that are sent in response to incoming messages. This helps automate the customer service process and ensures customers get a timely response. Auto reply can be easily set up using the WhatsApp Business app or API, which allows businesses to create auto reply messages, greetings, and template messages for their business profile. The WhatsApp Business API also provides tools for setting up auto-reply in WhatsApp, such as setting rules for when the auto-reply should be sent out and what kind of message it should contain. All of these features make it easy for businesses to keep customers informed and engaged with their products and services with minimal effort on their part.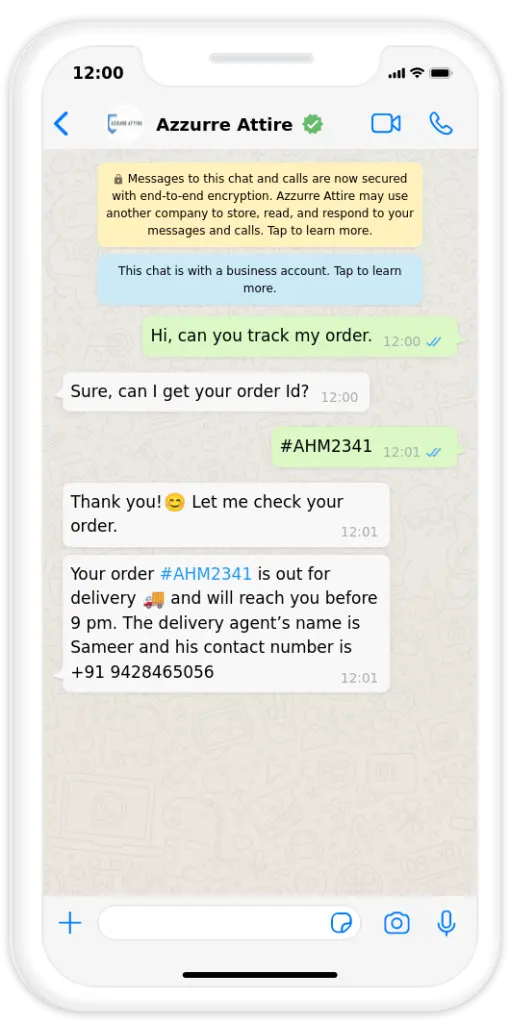 How to set up WhatsApp Auto Reply for Business API? 
Enabling auto-reply for WhatsApp Business API is a great way to automate customer service and make it more efficient. It allows customers to receive an automated response to their queries outside of normal business hours, which can be especially helpful for new customers. To enable auto-reply on WhatsApp API, you will need an API key and a WhatsApp number. Once you have these two items, you can set up the auto-reply feature.  With this automation in place, new customers will receive auto-reply messages without you having to manually respond each time. Automating your customer service with WhatsApp Auto-Reply will help make sure that all your customers get the same level of attention quickly and efficiently. Having a WhatsApp Business License for your company is a key factor in determining how simple it will be to obtain WhatsApp's Business APIs. Many providers only offer their services to businesses with active licenses but Kevit.io is one stop solution for your business. 
WhatsApp Chatbot Benefits: 
Using a WhatsApp bot, you can help users who have inquiries about your business. The answers to each question can be individually tailored. An intelligent autoresponder acts as an autoresponder for the WhatsApp Business number.
Genuine 24/7 customer support and provide urgent assistance.

 
WhatsApp APIs verify business accounts and it ensures that you're conversing with an official account. 

 
WhatsApp Status used as a 24-hour promotion banner is a very smart advertisement opportunity. 

 

Get suggestions about related products and up-sell. 

 
Do's and Don'ts while doing Auto-Reply for WhatsApp:
Setting up the WhatsApp auto-reply function is even though not rocket science but uses all your strength because crafting its content in the form of replies itself is a brand touchpoint. Here precision becomes your best friend cause no user is going to spend time in reading those lengthy explanations. You need to precisely convey your ideas and information using a short number of lines. Not to wait anymore, let's dive right into some practical rules to be noted: 
RULE 1:  
If your company is aiming to use these auto-reply chats to reply to customers in non working hours then try to keep a time limit or specify a time duration. Otherwise, it might sound like they are ignored with no specific answer. The example below perfectly explains the same.  
Avoid saying, "We will get back to you as early as possible."
instead, say this, "We will be replying back to you within 10 hours."  
RULE 2:  
Set your messaging style guide according to your target audience. Choose one simple and common language tone and a uniform message structure so that it's seamless to use and customers will be able to relate to the content provided.  
1. Appropriate wordings should be used keeping the age-group of the users in mind.
2. Avoid using industry jargon so that everyone can relate.  
3. Apply a friendly tone to all the messages so that the content sounds wholesome and human-like.  
4.  Use straightforward and understandable language.
RULE 3:  
It's actually smart to let your customers have some idea about the flow of the automated WhatsApp replies convo. Why is this necessary? This helps to gain customer's confidence as they'll feel like they know what they're doing and not feel lost. This directly contributes to a higher retention rate. They also now know that their feedbacks are actually considered and actions will be taken accordingly. 
RULE 4:   
Personalize, Personalize and Personalize your WhatsApp Replies.  
A customized WhatsApp reply can help maintain a friendly connection with customers which is vital for your company's success. Expect good mouth promotion and gains in customer base just by creating an excellent client experience. One can personalize your WhatsApp replies with no sweat by simply adding a customer's name on it, which makes them feel that they know the brand and the brand knows them too.  
RULE 5:  
Back up becomes a must in case of performance error of the bots by providing alternative contact methods like e-mails or text messages (SMS). Also, for emergency contact, official company phone numbers should be provided too. 
A bit of colour and related images/videos can go a long way and make the automated conversation interesting. B2B companies might still avoid this step but B2C companies need to include this to attract more customer attention. Indeed, most people prefer looking at photos more than an enormous paragraph of wordings. 
To Sum Up: 
Your company can always use a chatbot to respond automatically to WhatsApp messages. Kevit.io specializes in providing the WhatsApp Business API. Kevit.io is a complete WhatsApp business solution that integrates your CRM, offers a single dashboard for all of your customer touchpoints, supports WhatsApp Chatbot and queries, encrypts and decrypts messages, and encrypts and decrypts messages. Check out WhatsApp's chatbot auto-reply magic! To know more about automation Book a demo and mail us at coffee@kevit.io. 
Automating business processes with Kevit.io is now just a click away!