E-commerce Chatbot Case Study – Michael Kors's Chatbot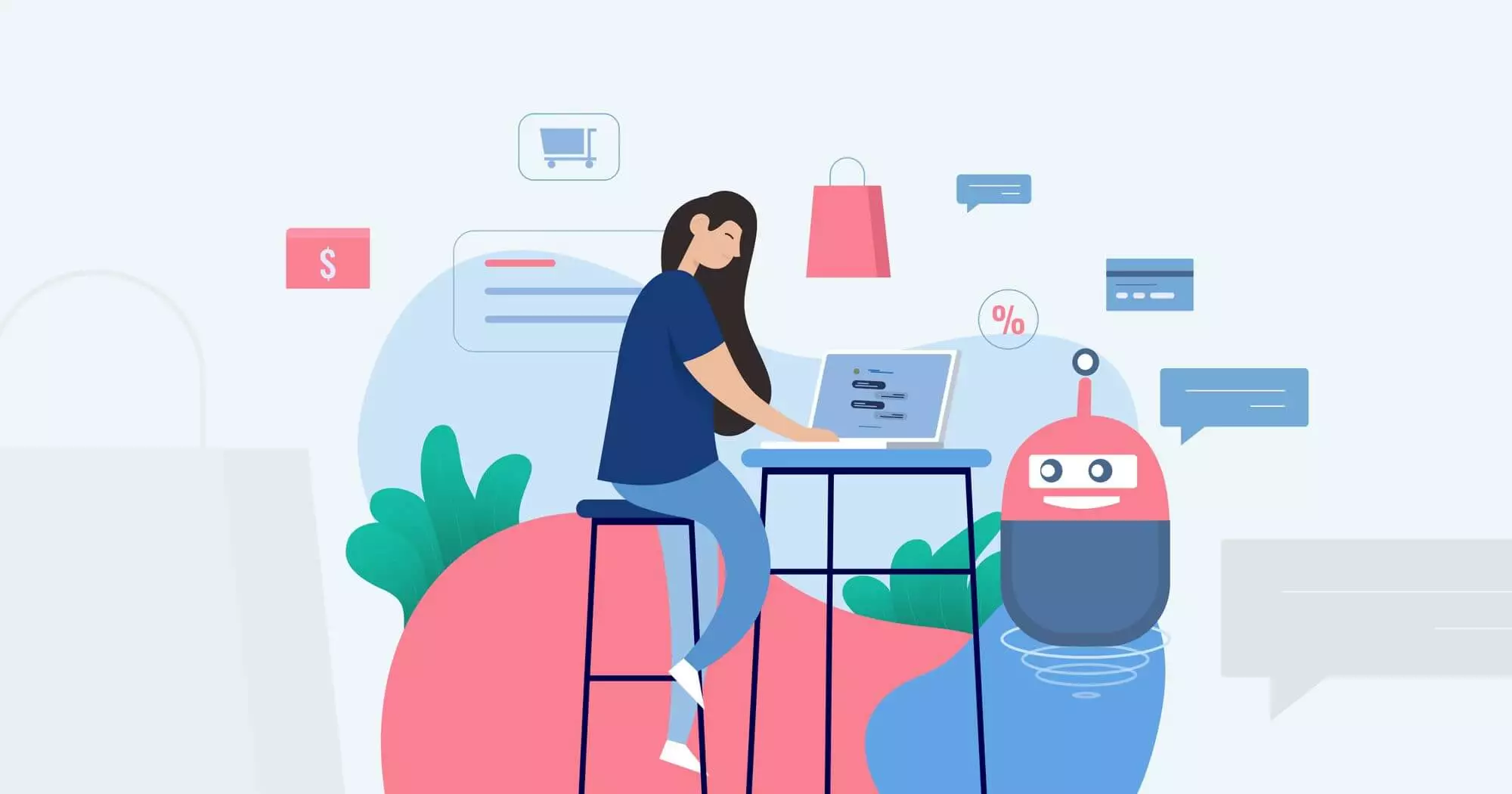 November 12, 2020

Priyanka Shah
Chatbots are more than just a new channel for consumers to find deals and make e-commerce purchases. From handling customers to solving their queries, e-commerce chatbot enables customers to buy products straight from the chat. E-commerce platforms require quick and prompt customer support services, and your FAQ section or live chat agent can't meet these needs effectively every time. Chatbots can handle these responses anytime, anywhere.
With the rise of AI and Chatbots over 1.3 billion users sending 8 billion messages between businesses and people every month and over 300,000 chatbots. Various brands have started making use of chatbots on different channels to improve their customer's experience. Popular brands like Sephora, H&M, Tommy Hilfiger, and Amazon have already implemented chatbots to leverage their online sales.
Michael Kors – well known USA brand which sells men's and women's ready-to-wear clothes, accessories, watches, jewellery, footwear, and fragrance came up with a chatbot solution for its global audience in 2018.
The brand had mainly 3 purposes behind creating this chatbot –
Increase brand awareness and engagement by delivering personalized customer service.
Product discovery and ideal storytelling to derive customers' consideration for products.
And provide general FAQ handling for better customer experience.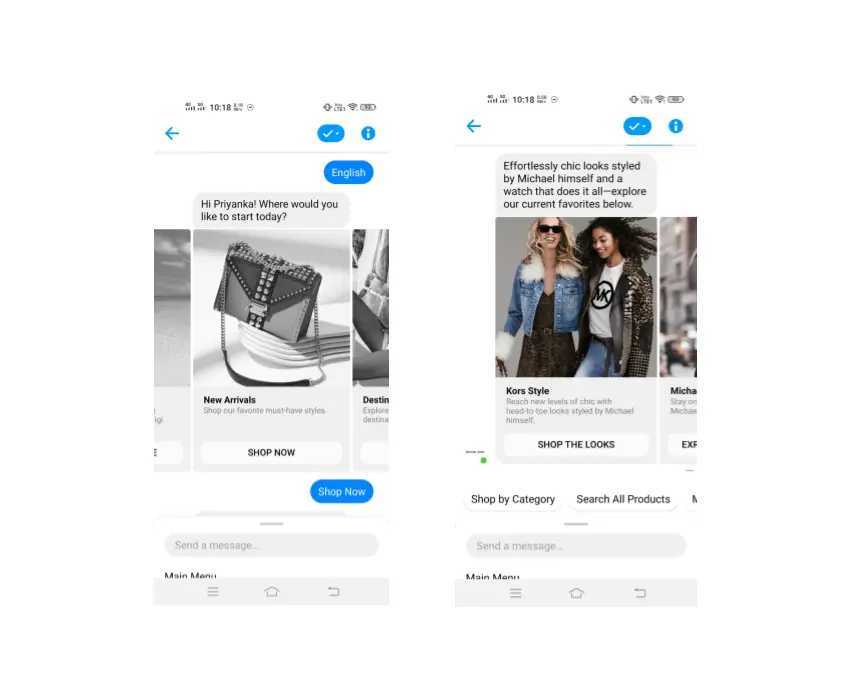 The chatbot was created with the idea of generating marketing funnel and strategy. The chatbot lets you explore various products of the brand. You can ask your queries and chatbot will answer your question and keep you engaged. Since, Michael Kors is a global brand, the chatbot provides service based on a user's location – country. After selecting the location, chatbot presents a menu of options.
With the success of the chatbot – Michael Kors generated more than 350,000 active users. They achieved an average of 45,000 new users per month. Not only new users are attracted to the chatbot but it also continues to retain users with a containment rate of 98.32%. The chatbot is able to answer user's questions correctly more than 80% of the time as customers are staying in chatbot rather than having their inquiries directed to a customer service agent.
You can achieve the same with Kevit.io by implementing your own chatbot across multiple channels like Facebook Messenger, Slack, Alexa, Google Home, Skype and more. Build a quick and prompt customer support service with Kevit.io's expert solutions and grow your customer base. Schedule a meeting with us at – coffee@kevit.io.
Automating business processes with Kevit.io is now just a click away!