Gym Chatbot in this "New Normal" situation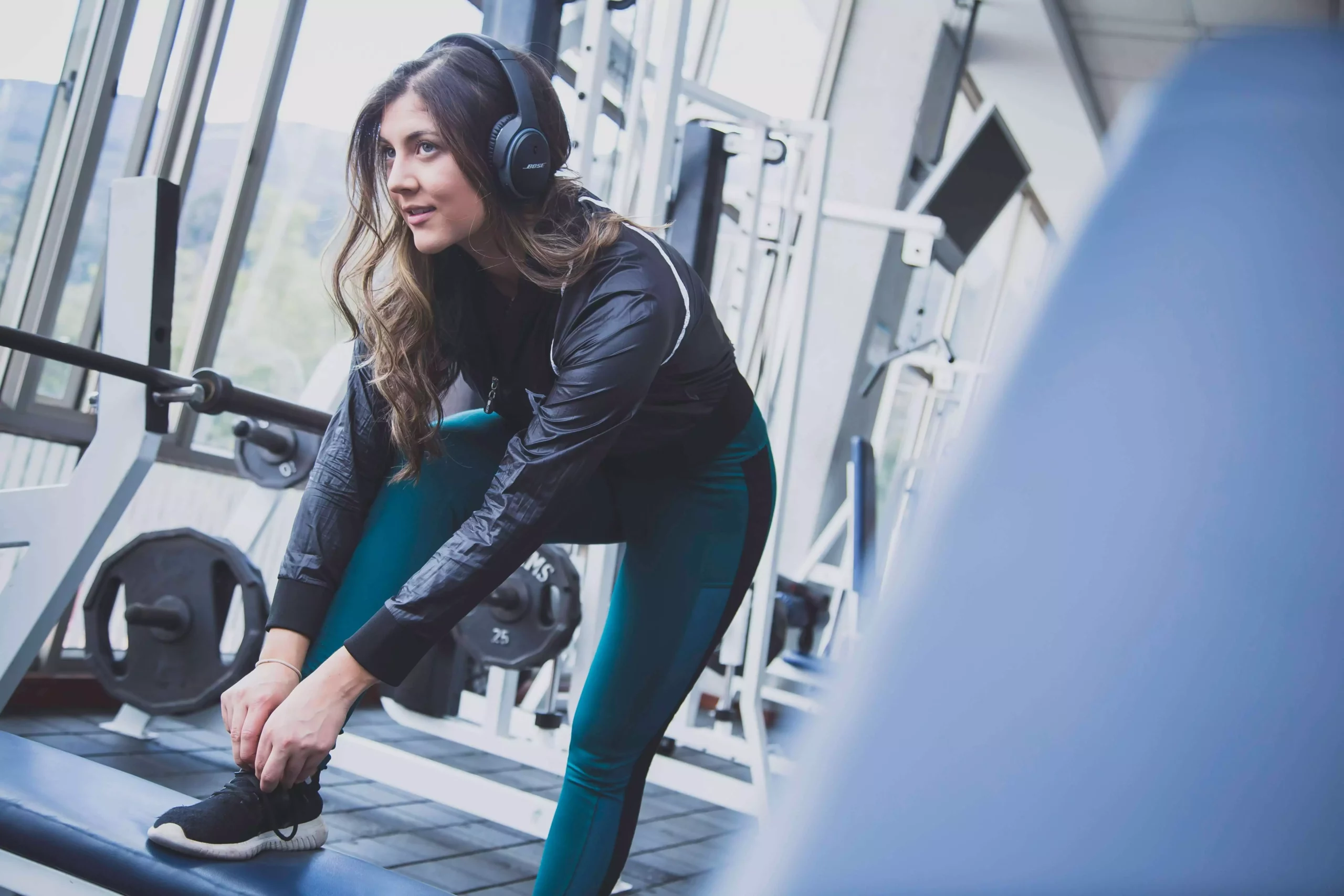 November 12, 2020

Priyanka Shah
Remember the juncture when as a child we used to play more outdoor games & physical activities such as football and cricket? And as we grew older, our physical activities also reduced right? Not just this, but the advancement in technology, like gym chatbot has also changed the way people manage to keep themselves fit today. Most of us try to keep ourselves fit but how many of us actually succeed? There may be a rising awareness around imperativeness of fitness but there has been a low proportion number of people actually turning up for gym and fitness practices.
Reason being the lack of motivation or the struggle to manage the work life balance and giving priorities to their gym regime. Apart from the lack of motivation, there's a vivid lack of engagement between the gym centers and the customers you want them to convert into members.
But in the past few years with technological advancements, the way people now exercise and how they keep themselves more physical have been changed. AI powered chatbots or virtual digital assistants are among the most important technological innovations to emerge over the past decade and have become the most powerful conversational agents.
The pandemic has coerced trainers and gyms to take their businesses online. Many are now offering various fitness programs that can be done safely at home with whatever equipment you have handy, or even just body weight. Some will even guide you through exercises over a video conferencing link.
With the up-surging grasp around the importance of fitness is clearly not converting into an increased number of people joining your gym or fitness studio.
Why?
Since after joining the gym, people often toil to continue with their workout mechanism. Apart from lack of motivation, there is also, conspicuous, a clear lack of engagement between your workout center and the people you wish to convert into customers.
Gyms and fitness studios often tend to focus on getting people to purchase long term memberships. The approach of holistic to the customer's well-being, be it physical exercise or mental state and motivation – is missing from most of the gyms. There is no meaningful interaction between the gym and the customers to encourage them to visit the gym daily. People's holistic experience with your brand is often neglected in the fitness industry.
Creating a personalized experience which engages your customer with their fitness goals, educates them and motivates them is the need of an hour. And talking about a cost-effective solution for personalization, what's better than a gym chatbot! A chatbot in the fitness sector can help your customers stay loyal to their workout plan and in turn, to your brand.
A gym chatbot interacts with your users using a chat interface and solves their queries about your business and the services that you provide. Chatbots are integrated with websites or messaging apps to help businesses automate their regular tasks.
Below is the briefing on how chatbots are being used in the fitness sector:
Complete Guide on Workout
The people who have never been to the gym & are clueless on what sort of equipment to use to achieve the goal. A gym chatbot can easily educate them about different sets of workout sessions for different fitness goals like losing fat, gaining, building muscle or improving endurance.
The chatbot for gym can also provide a suitable diet chart to be followed as per the selected fitness goal. The chatbot can also present different exercise routines based on the intensity level the user chooses and is comfortable with. The user can also choose from different exercise routines based on different target areas like arms, legs, etc. Images, gifs, and videos can be used within the gym chatbot to clearly illustrate and explain the exercises to the users.
Workout Tracking & Analyzing
Analytics is an important aspect of health management. Setting up and measuring goals by setting milestones is something a new customer finds difficult to do. With machine learning algorithms, AI-powered chatbots can track the user's progress by monitoring their exercise choices and diet plans.
Intelligent chatbots can also help optimize personal performance by sending tips and suggestions as per the tracked performance analytics. Users can be asked relevant questions like if they are sore after a particular workout session and then be suggested workout sessions accordingly.
Inspiration & Motivation
The most common reason why people drop out of the gym or fitness center is because of lack of consistency & lethargic attitude. Staying fit takes dedication and commitment, and a chatbot in the fitness sector can help the users stay motivated to stick to their workout plan.
By sending reminders the night before the morning workout, the fitness chatbot can prepare the user mentally. This decreases the chances of skipping the workout session. What's more, you can also share your goals via chatbots on social media platforms to keep you motivated. Through the bot, you earn more than bragging rights by beating your rival. Winners of the challenges are rewarded with exciting prizes & coupons.
Why you can avail fitness chatbot?
1. For Personalized fitness
Personalization is specially being seeable in workout chatbots designed to assist you in your workout. In regards to this, the chatbot takes over the functions of a personal trainer helping you to plan and schedule your workouts.
The Facebook-Messenger based Daily Fitbot has multiple functions, one of them being a suggestion of workout routines with different skill levels. Once you have chosen the workout categories, you can also set the reminder to be sent daily.
The workout intensity rises every day; & the bot reminds you to workout  at the same time – just like the trainer in the gym. It increases the user's commitment to continue their exercises and, therefore, to use the chatbot functionality.
The purpose of fitness bots is to inspire regular exercising. So, users are more likely to return to them for the next session. Hence, the expectations of achieving a higher retention rate is greater.
2. Push notifications
By push notifications, you can keep the user reminded of your service by encouraging them to continue with the scheduled Workout session, meal intake or other fitness activity.
On same hand, the recommendation is to let the user choose the intervals at which they would like to receive notifications.
The Eat Clean Bot, a nutrition chatbot supplying healthy recipes, asks you how often you would like to receive a new recipe, and it keeps its promise, too.
3. Healthy Content
It is something users appreciate much because one of the reasons they turn to fitness software is finding answers to their questions and getting useful information.
What should I eat to be healthy? How often should I work out not to over-train? How can I get prepared for a quarter marathon?
And here chatbots are well ahead of fitness applications, as their structure is perfect for providing information. In a chat feed, you can get various tips and hints, links to articles, embedded videos, and images.
With smartly selected content, a chatbot will make the user look forward to incoming messages, as they are sure to contain something interesting and useful.
You can even go one step further and provide targeted content based on previous user preferences. This will increase the user's trust and, consequently, the overall retention rate in the long run.
The Healthy But which provides general information on various fitness and health subjects, sends links, tips and other nuggets of wisdom at specific intervals.
A person set on keeping healthy and fit can always find something of interest there and is sure to open the chatbot repeatedly.
Another important thing is that your chatbot should provide enough visual content to be appealing to users. Images, videos, graphics can maintain consistent user engagement over extended time.
Today, we are surrounded by cheap, engineered hyper-palatable food, and immersed in sedentary jobs that encumber the basic level of fitness we would usually have achieved just by finding food and day-to-day exploration. One of the best ways to go about that is to find movement that brings you joy & indeed not only a chatbot used for keeping people motivated to work out at your gym but it can also attract people to join your gym/fitness studio.
To conclude:
At Kevit.io, we understand the subtle of the fitness space and deliver a chatbot solution that is tailor-made to suit the use-case of your gym/fitness studio. Do visit and browse services at  Kevit.io or mail us at coffee@kevit.io.
Automating business processes with Kevit.io is now just a click away!