Healthcare Chatbots – Assist Patients like a Pro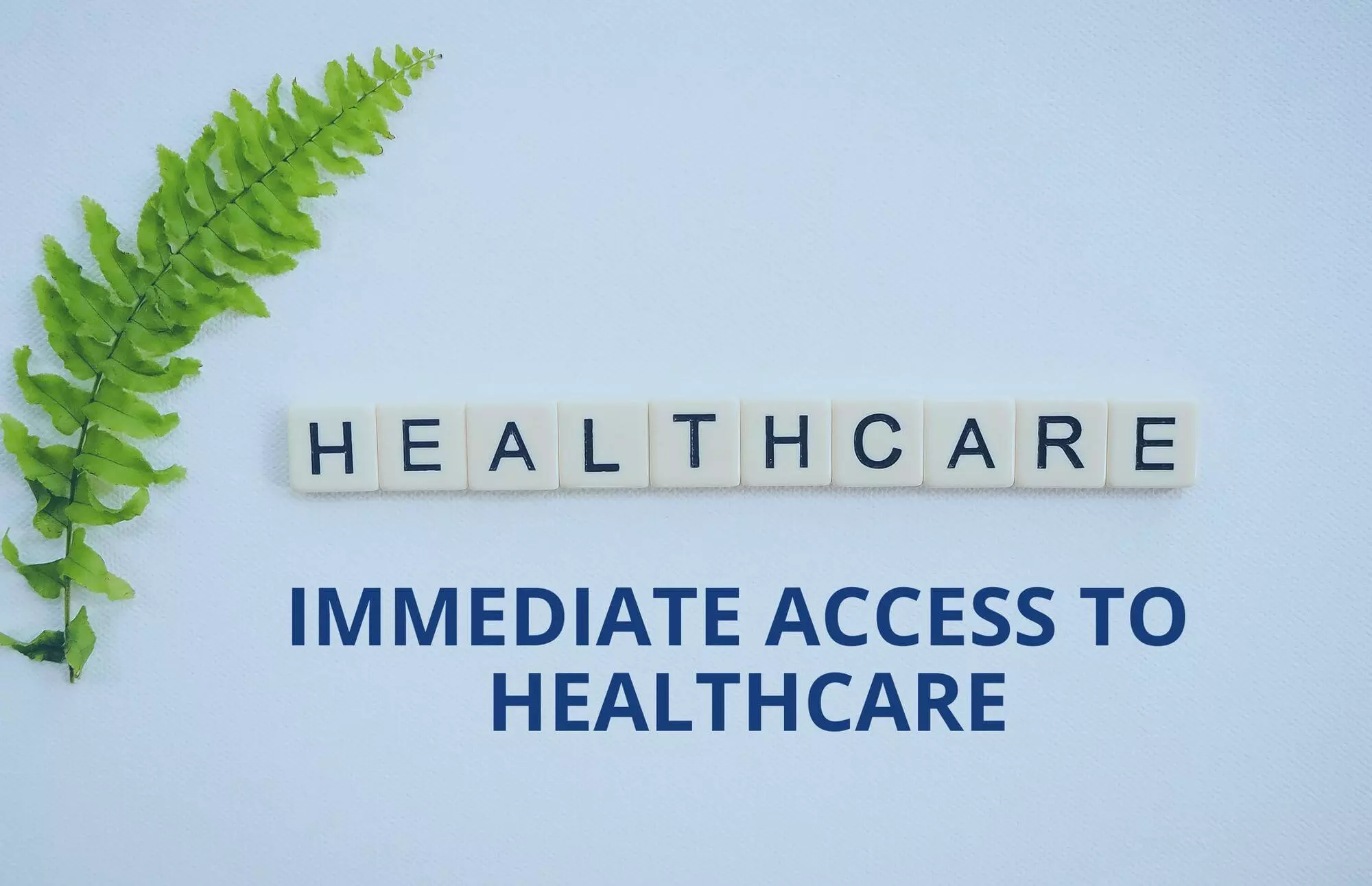 November 12, 2020

Priyanka Shah
The healthcare industry is one of the world's largest and fastest-growing industries. With one of the largest customer bases, every individual is bound to have certain healthcare requirements. This poses as a challenge when intending to address the wide array of health related issues.
Healthcare chatbots definitely pose as a viable solution to this large scale problem. It is not just efficient in terms of addressing large number of customers, but it in turn improves patient engagement and inspires loyalty for your organization.
Personalization is the key to success in every business especially while communicating with your varied customers. And as a patient, a customer needs, personalized care and constant motivation to deal with their problem. Chatbots can gives this personalized touch to your efforts and services.
A chatbot is a program or software which can be integrated with any of the popular social messaging apps and websites. It interacts with the patient and provides them with care and makes you a remarkable healthcare organization by improving patient retention and loyalty. Chatbots can enable organizations to grow their market outreach and customer base quickly.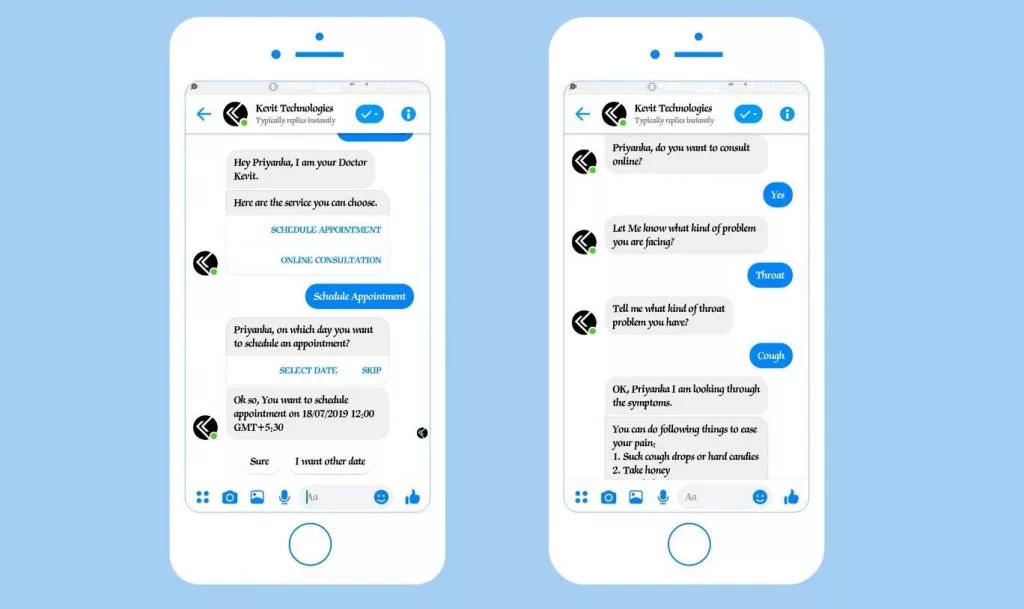 Healthcare chatbots can conduct conversations with patients and people who need information or solutions about their symptoms, diseases, diagnosis, and organizations. They can take individual complaints and requests and provide them with the assistance they need. The chatbot can handle thousands of conversations simultaneously, a task that is humanly impossible.
Chatbots are ready to become powerful analysis and assistance tools for doctors and health personnel.
Features of Healthcare Chatbots:
Here, I'm going to list some features which you can expect from a Healthcare Chatbot –
The most widely used feature of healthcare is Symptom Checking. For that, a chatbot can listen to you and can ask questions in order to understand your concerns in a better way. A chatbot helps you make sense of your health concern, identify what's wrong and guide you to the best way to get your desired solution.
Have you ever missed taking your medication or completely forgot about it? Well, now you won't. Another feature of a healthcare chatbot is Medication Reminder, you can set a reminder for your medicines. It will notify people on time to take their pills and remain healthy.
Organizations can send daily Health Tips to customers via Healthcare bots, to spread awareness about viral diseases, information about healthy diets, fitness tips, diagnosis, etc. This way you can engage more people, even those that are not your direct customers while keeping your regular patients engaged.
Users can ask health-related questions to a bot. A bot can provide them with Healthcare Solutions and answer other relatable questions. A bot can solve the user's queries and doubts related to diseases, food, medicines, and  different diagnosis. This information could be very useful for people who can't manage regular visits to a doctor due to their busy schedules.
Finding the right doctor can be tricky. There's a whole number of things to take into consideration right? A chatbot can also be used to Find a Doctor as per your conditions and in your area itself.
Getting healthy is something that is on everyone's mind at some point. But taking out time from your daily schedule is probably difficult for most people. Focusing on diet, hydration, workouts, and getting enough sleep can seem like a full-time job. You can Keep Track of your health and diet while let the bot design a schedule that is well suited for you.
Another great feature is Appointment/Consultation Booking. Hospital Appointment Booking Bot on the hospital website or popular messaging apps can help patients to set up appointments with the right doctor and reminds them of pre-appointment and post-appointment requirements.
When we are talking about healthcare, Health Assessment is the most important element. Assessment is critical for the effective detection and treatment of disease. You can perform this Health Assessment with different strategies and techniques using the bot.
The Healthcare Q&A chatbot is a way for patients and consumers to quickly get free health answers and tips. The user can type or speaks a question via Bot. Artificial intelligence use to understand a user's question and defining the answers.
The next and most amazing feature of healthcare bot is Pregnancy Helper. Every mother has questions during and after Pregnancy. How often should I take my meals? When should I go to the hospital? How can I take care of my child better? Etc. Pregnancy Helper chatbots are a blessing for mothers and mothers to be.
Another use of chatbot in the healthcare industry is to Motivate patients. Patients with the serious diseases need constant motivation in their life to fight with that disease. Chatbot motivates people like a best friend or a family member. Imagine even if only 1% of your patients get motivated with chatbots and get the strength to fight for life, it is a huge impact.
Chatbots can provide Food suggestions and Diet plan. There is a range of bots that are already available for diet plans Food controller for patients. Bots help users to change unhealthy eating habits and give insights into their own eating habits as a way to help them transform.
Chatbots also use to Track Health Progress. After diagnosis, you can ask common questions to a patient, you can take follow-ups. Meal tracking, exercise tracking, calorie count, and nutrition level tracking can all be customized to fit your needs.
Hospitals can take Patient feedback through chatbots. Patient feedback can be used as part of a systematic approach to improving healthcare services for patients. Effective feedback, both positive and negative, is very helpful. It helps to take strategic decisions in order to improve overall service.
Chatbot empowers people to make better decisions about what to eat and when to eat. A bot can provide Lifestyle and Nutritional guidance.
Do you know that the insurance industry is saving up to $12 billion by using chatbots? Well, in the medical industry chatbots can be used to provide Health Insurance Assistance, to educate people about health insurance uses and benefits while reducing personnel costs that need to be employed in addressing these customers otherwise.
Another biggest feature of healthcare bot is Health literature and Education. By interacting with people, a chatbot can educate people by asking them a few normal questions, by playing a quiz with them, and in many more ways.
A bot can also provide Information about conditions, causes, complications. Patients can chat with the bot and tell them about their health condition, What complication they are facing, etc.
It is evident that there are lots of benefits of Healthcare chatbots for patients and customers, but Bots are very useful for doctors also. Chatbots work as a Lead generator for doctors and hospitals. Chatbots can collect details of people when they visit your site or your social networking pages.
Chatbots can work as Post Discharge buddies for patients. After discharge, chatbots can Take Follow-ups of patients automatically. This automates collecting patient data and storing it extremely easy for doctors and health organizations.
Chatbots are undoubtedly one of the most highly demanded and required technological advancement in the healthcare industry. Even with the large number of application listed above, there's still more application that can be included with AI being one of the fastest growing technologies.
Get in touch with us to create an effective chatbot solution for your industry. And you are welcome to visit Kevit.io for more use cases of other industries and how chatbots can revolutionize them.
Automating business processes with Kevit.io is now just a click away!