How Conversational AI can boost Employee engagement?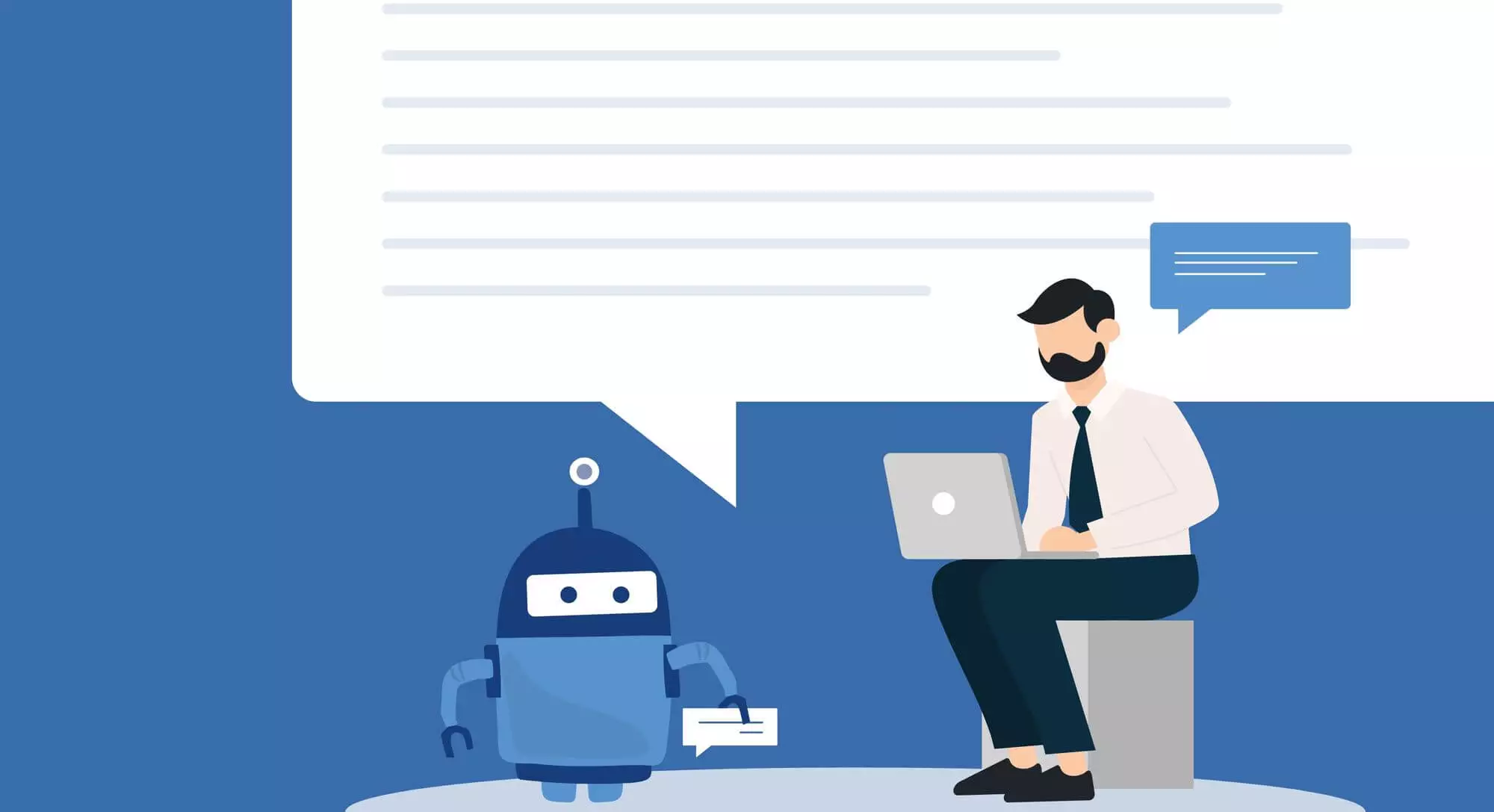 November 12, 2020

Priyanka Shah
Gartner predicts that by 2022, 70% of white-collar workers will interact with conversational platforms on a daily basis. Due to the "New Normal" situation things are moving much faster.
Today's digital workplace has evolved and is redefining the relationship between workers and employers. Remote working has fundamentally changed how we work, where we work and how we communicate and collaborate across different teams and functions. The entry of the tech-savvy millennial generation to the workforce means that organizations have to cater to different professional values and attitudes towards work.
AI allows modern knowledge workers to focus on the most engaging parts of their jobs, while making their companies more productive and effective. AI can handle mundane, well defined and repetitive tasks across the enterprises, freeing up resources in HR, Marketing/Sales, and Customer Service departments. This will let people focus on getting impactful work done, solve complex problems and exercise creativity.
In fact, there are many use cases for AI-powered chatbots or Virtual Assistants,
here are some of them which I categorized department wise:
How Conversational AI affects the HR Department, increasing employee's engagement and productivity?
There can be many use cases, here are some of them:
1. 24 x 7 HR Support
Employees/Managers can ask any queries regarding Leaves, Salary, Policies, Reports and insights, getting instant answers. These bots get integrated with your current HR software/s and get the desired data and show them in easily readable format. Employees can mark Attendance, submit and approve leaves from their desired messaging platforms like Slack, Microsoft Teams, etc.
2. Schedule Interviews
Selected Candidates can schedule their interviews with recruiters using the bot that integrates with the calendar of both the candidate and the Recruiter.
3. Employees Onboarding
From first personalized greeting to explaining policies and perks, Induction to required forms filling up, all the predefined onboarding processes can be automated through AI Chatbot.
4. Employee Happiness Index
Schedule surveys to find employee's happiness: Set up surveys to be sent anytime to selected individuals, Workplace groups, or everyone in the organization. The bot sends automatic notifications and reminders to participants asking them to complete the survey.
There's an interesting case study of HR Chatbot on FirstJob's Mya. Want to know other major benefits of HR Chatbot you can view this blog as well.
How Conversational AI affects the Sales & Marketing Department?
There are many customer facing bots which can sell, do cross selling and up selling and can help people choose the right product/services. But here are some of the use cases where an employee facing bot is useful for Sales & Marketing.
1. Gather Marketing Data:
Chatbots can mine company and public data to provide quick answers to all sorts of questions asked by Marketers. For e.g. Google analytics reports, Blog analytics, etc. It can fetch queries like "Find me all manufacturers within 10 kms" from google and can give the list.
2. Next Best Action:
Chatbots can predict the next best action on leads and within clicks can perform those actions in software/s without leaving the chatbot interface. No need to hustle between multiple platforms to perform those actions.
3. Send Offers and Promotions:
Marketers can create offers and promotions and can send it to their target audience on multiple platforms without using multiple marketing software/s.
4. Effective Team Communication:
Synchronization between all the team members allows better closing of deals and better information flow. Chatbot helps to reduce frictions by fetching right information at the right time to all the users. It can keep track of everyone's work schedule and report it to their respective managers.
5. Get Real time Information:
Chatbots can get real time information of products, real time pricing and stock levels, this can boost sales and salespeople productivity.
How Conversational AI affects the Customer Service Department?
Here are some of the use cases in which AI-powered Chatbots are highly powerful:
Free up Agent's precious time
With Chatbots, customers don't have to every time connect with one of your agents to get answers. It can link all simple or common problems with your knowledge base or FAQ pages or even give the solutions. This can help your service reps to focus more on complex cases.
Since Agents are humans and they don't have answers every time, but they are expected to answer each question like a pro and instantaneously. AI-powered Chatbots can help them find answers instantly, which helps them serve customers easily. Transfer
In case of unavailability of Agents, Conversational AI chatbots can schedule meetings and assign them to agents. It can also send out follow up mails to Agents and customers for that meeting. Robotic Process Automation (RPA) is a new innovative technology that assists in automating structured business processes.
Agents can categorize customers, put tags on conversations and can map customer satisfactions to create deepful insights without leaving the Chatbot interface.
Therefore, if you don't have a chatbot for your workplace yet, then get it now and effectively increase your employee productivity factor. For more information on how Chatbots can help your industry in making user experience pleasant, you may visit us on Kevit.io or you can reach us at coffee@kevit.io.
Automating business processes with Kevit.io is now just a click away!