Insurance Chatbot: Exploring the Benefits and Use cases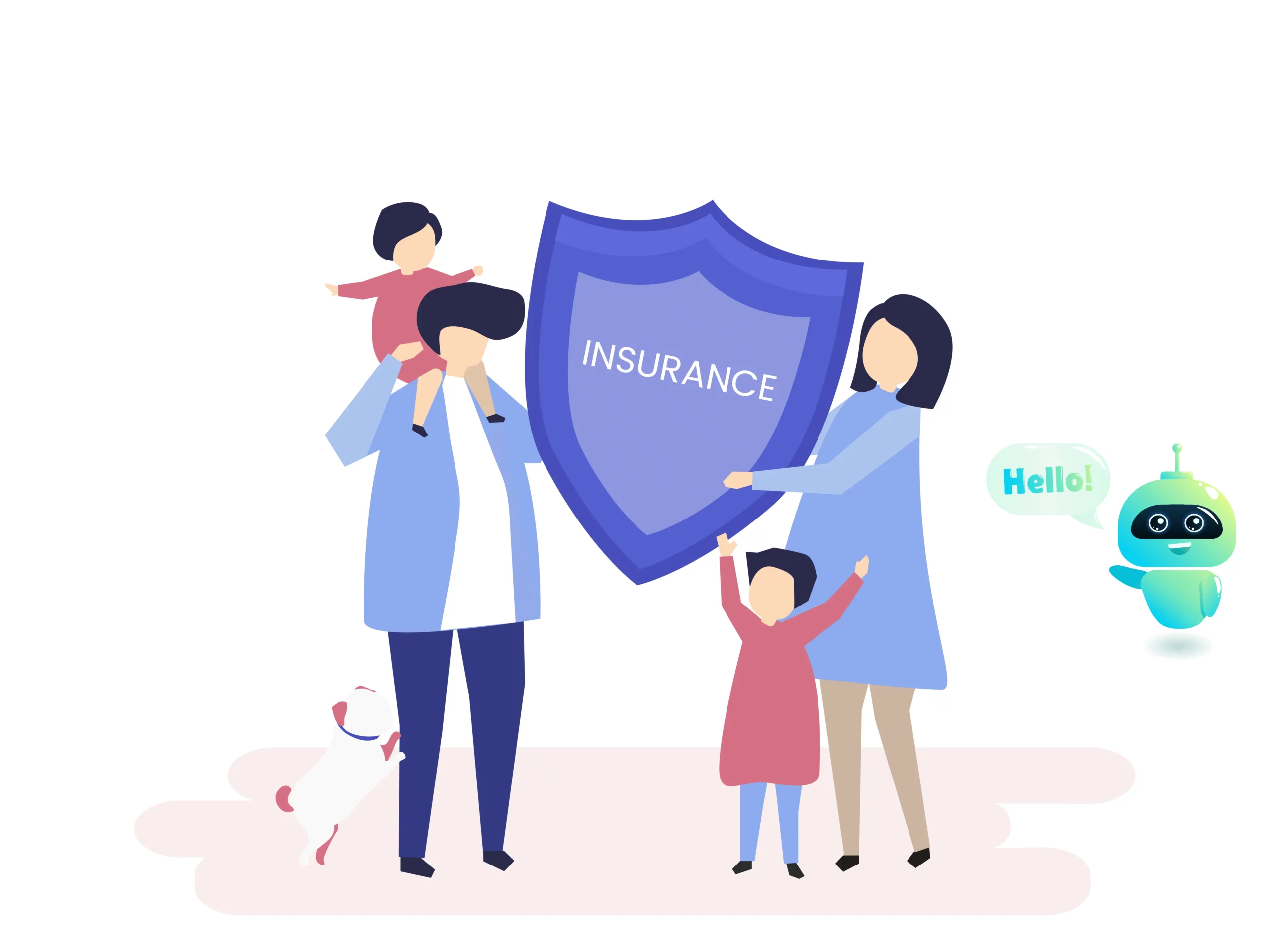 September 4, 2020

Priyanka Shah
As the world is becoming more digital with the pandemic, expectations of consumer have changed. Insurance is one of the most affected industry by Covid-19. Until recently, people used to frequently discuss but rarely prioritized the customer services of insurance industry. But as now, people are rushing to the insurance agents with lots of queries regarding policies and claims. Almost that queries are common. Insurance companies are hiring new agents to handle it. But they are not getting a satisfactory output from it.
Consumers are comparing quotes online before speaking to an agent and even purchasing and claiming their policies online. So, if the agent is not available to solve their queries, offering quotes or service a claim, the customers are less likely to satisfy and they simply find other agencies.
Needs of policy holder:
So, what does your consumers and policy holder need?
24/7 customer service
Endless queries solution
Seamless live chat
Personalized service
A smoother journey
Less boring processes
And if you can make it possible to the platform they belong or they prefer, way to go my friend! Can you ask for smarter?
So, how can you do this? Which is the best option for this?
Simply, the answer is Chatbots!
Leading insurance companies are empowering customer services and increasing self-service capabilities with AI-Powered chatbots, which augment the productivity of employees and agents, allowing them to focus on more meaningful tasks. Chatbot improve the customer experience involving approach of both humans and artificial intelligence. Also, the timing is right for the widespread adoption of chatbots –
66% users said that they have interacted with a chatbot in the past years.
64% of users say 24-hour service is the best feature of chatbots.
30% operational costs can be reduced by using Chatbots.
Use cases of Insurance Chatbot:
Let me show you how you can use chatbots in the insurance industry. Here are few use cases –
1. Lead Generation and Qualification
Due to Corona effect, maybe you are receiving number of leads already. But all of them are not a perfect fit for your policies and service, right? So, how can you do filter them and invest your time and efforts into that which are more likely to be successful?
Chatbots are the best option for this. By observing user inputs and their queries, chatbot can segment them and provide relevant quotes and information. This data can be helpful for the sales and marketing teams also, so that they have insights of what a potential customer is looking for and develop their strategies according to that.
2. Product recommendations
According to a survey, people are more likely to end up purchasing if they receive a personalized recommendation directly from the business. Insurance chatbot cannot only bridge the gap between your potential customers and your brand by building a relationship, but also recommend services and policies to the customers based on their conversation journey and purchase intent.
Based on their conversation journey, the leads that lie further down the purchase funnel, are being observed about their needs deeply by chatbot and passed on to the sales representatives so they can offer them the Quote in which they are more likely to buy and in which truly interested in.
3. Handling FAQ and Common enquiries
This can be one of the main use-case of any Insurance chatbots. Insurance agents receive number of inquiries in a day. Most of them are common. For example, a customer might want to know whether their spouse is covered under the insurance policy or not, they might want to know which hospitals are covered under the scheme, etc.
In such cases, customers will often call customer service to find out details. But developing a single chatbots are cheaper and more effective than hiring number of agents for answering your users. In case of any urgency or important discussion, chatbot can handover the conversation to the Live agents so they can take them further. This not only reduces the need for agent-based service but also lead to higher cost savings.
4. Policy Renewal
Most customers find it difficult to remember every little detail of their policies. It is also difficult to navigate through the policy documents to find answers. But chatbot can make it easy by storing each customer's data individually and help them to process renewal and claims with that data. They make the renewal process more efficient.
In terms of policy renewal, chatbots have lots of opportunity to automate the processes such as – sending automated renewal reminders, updating policy information, sending out information & competitive offers and keep customers engage in channels like Facebook Messenger & WhatsApp, etc.
5. Document Submissions
Another use of insurance of chatbot is document submission and processing. Chatbot can allow users to upload documents related their claims or identity within the chat window. Then chatbot process that documents in a matter of seconds. A chatbot can also pick information of customers from these documents and can use it later to serve more personalized customer experience.
Chatbots asks users to upload video and images and can also identify the damage and analyzes them for faster processing.
6. Claim Insurances
Chatbots can help customers to raise and claim the insurance in real time. Your customers don't need to call the agency to file a claim. They can directly chat with the bot, give some information and done! No long boring forms, no waiting time. Chatbot can do it effortlessly within no time.
Especially for the younger demographic, where usage of messaging is more engaging. Due to the 24/7 availability of chatbot, customers can acknowledge claims, update the processes and deliver a more personalized claims journey.
Examples of Insurance Chatbot: 
Let us see a case study of a real example of an insurance chatbot –
Sensely – Health insurance chatbot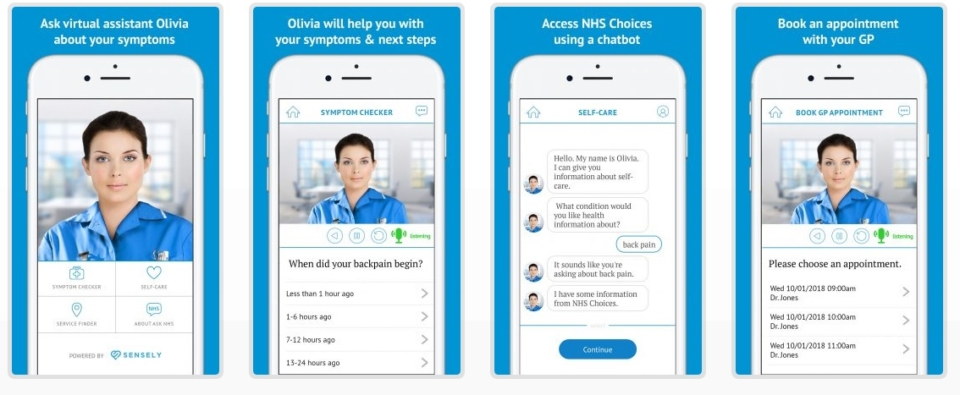 Sensely's chatbot-based platform intelligently guides members to process insurance services & healthcare resources. It is named a 2019 "Cool Vendor" in Healthcare Artificial Intelligence by Gartner. This multilingual assistant focused on remote patient monitoring for various diseases. The Sensely chatbot is capable to perform symptom assessment, insurance underwriting, and pharmaceutical patient services programs.
Conclusion:
Now you can clearly imagine the difference of your insurance services during this pandemic with and without chatbot automation. It can work both the way by saving your money and helping you generate higher revenue. They are secure, fast, and efficient in all terms. If you are planning to have this amazing opportunity within your firm, drop your requirement at coffee@kevit.io or you can visit at Kevit.io.
Automating business processes with Kevit.io is now just a click away!