Kevit.io as a Top Digital Strategy Partner in India by Clutch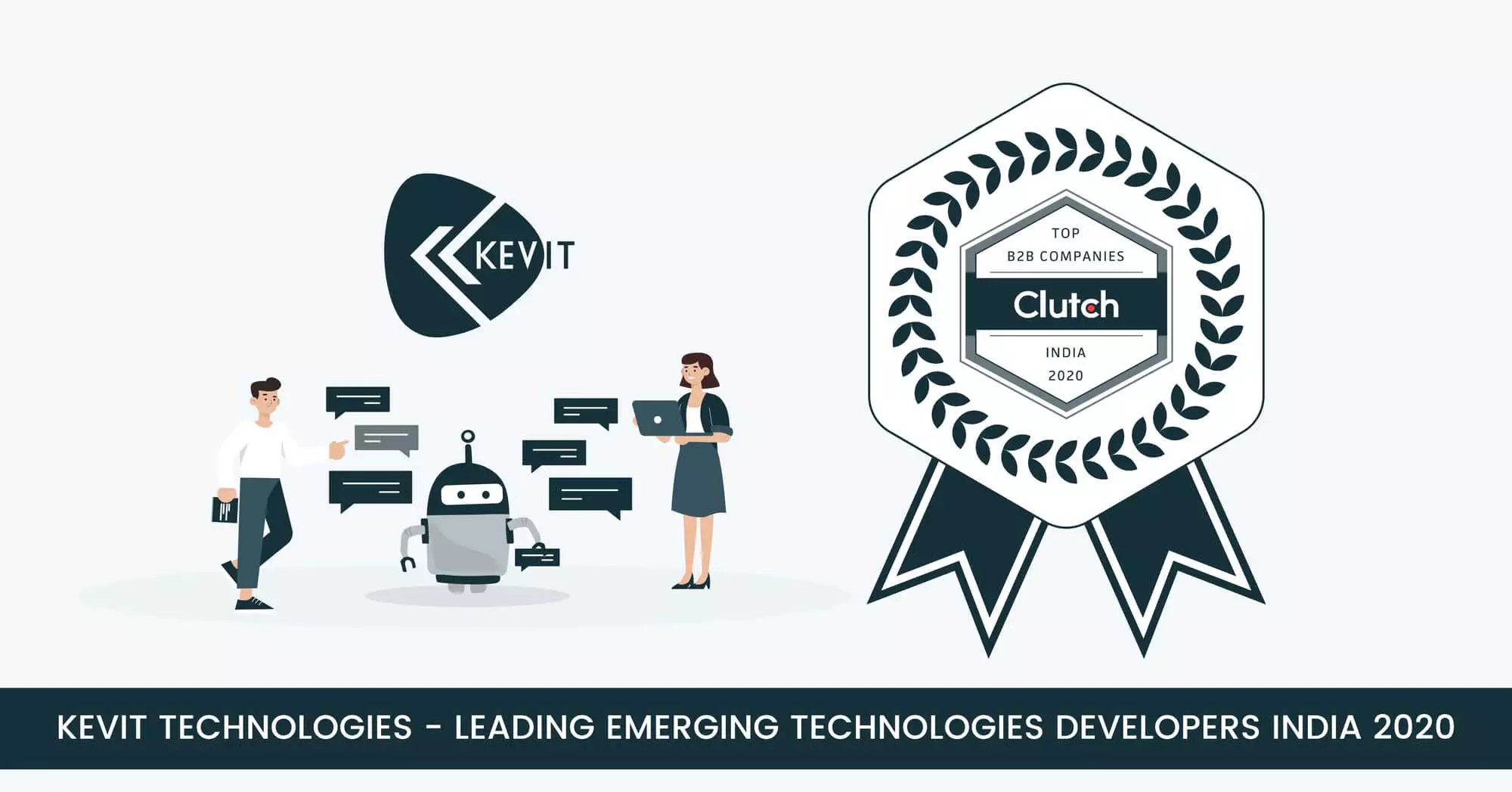 November 12, 2020

Priyanka Shah
Clutch – headquartered in Washington D.C., is the globally recognized B2B ratings platform that analyzes hundreds of thousands of companies based on their expertise, verified reviews, and a multi-faceted algorithm for selecting industry leaders – has named Kevit.io as a Top Digital Strategy Partner.
Kevit.io – paving the way in Artificial Intelligence solutions with NLP cognitive chatbots – has created a winning platform – enabling some of the fastest growing, early stage companies to global enterprises to engage with their site's visitors and realize reduced customer service costs by as much as 80% and generate 30% more revenue.
"We are thrilled to have been chosen as a select, leading digital strategy agency in India by Clutch," said Hemang Kothari, CEO of Kevit.io,
"We couldn't have gotten this far without our superb clients. Analysts at Clutch interviewed our clients to gain a better understanding and rate our performance, and Kevit.io' portfolio of work was evaluated based on the quality of the work, attention to deadlines, project management acumen, and cost-efficiency. We're happy to say we've maintained an outstanding 4.7 out of 5 stars! Take a look at our most recent review below and drop us a line."
Automating business processes with Kevit.io is now just a click away!