Maximizing your reach with WhatsApp Marketing: Here's What in Store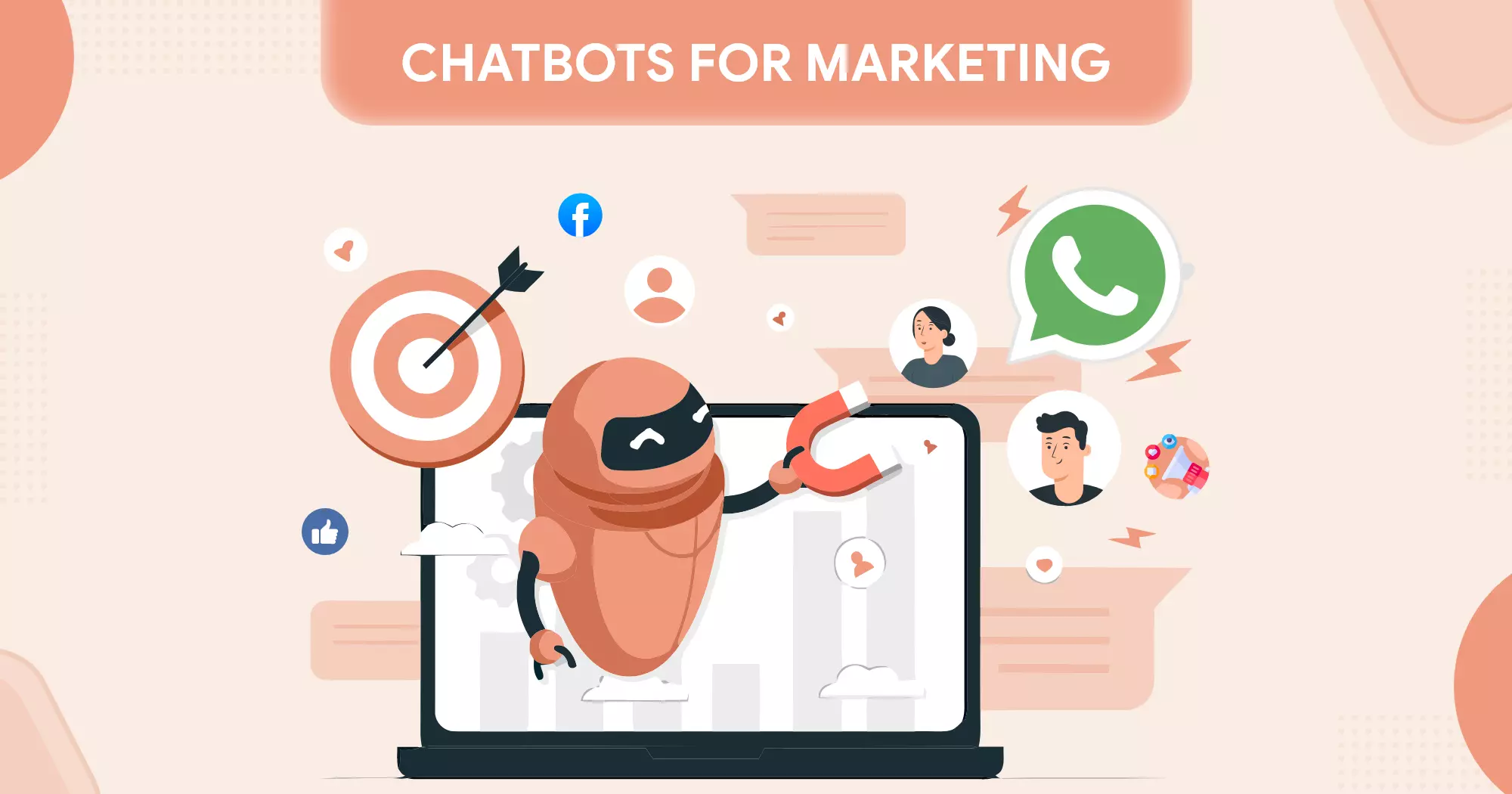 Curious about unlocking the full potential of WhatsApp Marketing for your business? 
It's arguably the most direct avenue for engaging with customers, boasting an active user base exceeding 2 billion, and flaunting open rates that can soar up to 98%. With statistics as compelling as these, there's no question that your business should seriously contemplate leveraging WhatsApp for its marketing endeavors. Employing this WhatsApp business solution can broaden your reach to a larger audience, elevate customer experiences, and ultimately steer sales growth. 
Businesses should get started with WhatsApp Marketing as it has the capability to skyrocket your business's ROI by up to 150 times! Whether you run an Ecommerce venture, an Educational Institute, a Healthcare venture, a financial establishment, a Real-estate company, or any other industry, WhatsApp stands out as an exceptional platform for connecting with a worldwide audience and amplifying your sales and revenue. 
Let's dive in to understand more about using WhatsApp as a Marketing Tool! 
What is WhatsApp Marketing?
WhatsApp Marketing refers to the practice of utilizing the WhatsApp messaging platform to promote products, services, and engage with customers to drive sales, enhance brand visibility, and facilitate customer interactions. This involves sending various promotional messages, such as text, images, videos, and even interactive content of the product or service, to a targeted audience or customer base. WhatsApp Business App capitalizes on the platform's vast user base, which includes billions of active users worldwide, making it a powerful tool for businesses to connect, communicate, and establish relationships with their customers. 
A shift to WhatsApp Business API for Marketers
WhatsApp Business API was introduced for larger enterprises. It extends the direct messaging functionality provided by the WhatsApp Business account to accommodate larger teams and customer databases, incorporating numerous marketing capabilities. While sending mass messages as marketing campaigns was feasible through the app, WhatsApp didn't officially support this usage. 
However, there's a shift happening now. Marketing on the platform has become significantly more adaptable and feasible for businesses. Meta has granted approval to Business Solution Providers to activate their WhatsApp marketing feature on their WhatsApp number and serve the larger targeted audience.
How businesses can Ace Marketing Tactics with WhatsApp Marketing Strategies 
As the festive season approaches, businesses encounter numerous challenges, encompassing acquiring fresh customers and retaining existing ones. Moreover, the persistent competition adds pressure to drive sales growth. Hence, selecting the appropriate marketing strategy that can contribute to the business's expansion is of utmost importance.  
Click-to-WhatsApp Ads for Acquiring New Customers
During this festive season, businesses could launch click-to-WhatsApp advertising campaigns aimed at attracting new customer via WhatsApp. These campaigns can be executed on popular social media platforms such as Instagram and Facebook and can be redirected to WhatsApp Chatbot. By targeting the appropriate audience—those displaying interest in the product or service and willingly engaging in marketing initiatives—enterprises can maximize the impact of these campaigns. This digital marketing strategy will also help businesses reduce their cost while reaching to more intent audiences.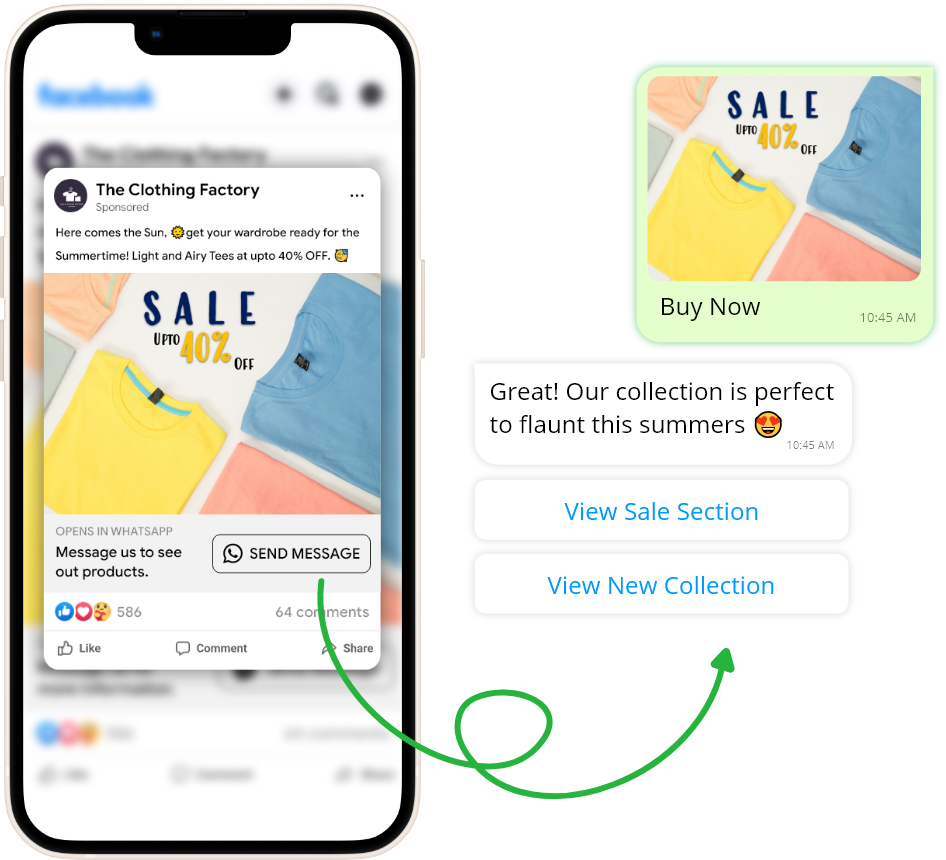 Deliver personalized recommendations
WhatsApp for Business utilizes Natural Language Processing (NLP) and machine learning, enabling enterprises to access customers' past interactions and suggest tailored shopping choices for their future acquisitions. It is advisable for businesses to commence employing WhatsApp for sending individualized well-wishes during festive seasons, birthdays, and anniversaries. This practice not only enhances customer commitment but also cultivates stronger loyalty. 
Deliver great Customer Service
Setting up a comprehensive customer support desk can be difficult for both established businesses and start-ups. Yet, opting for WhatsApp Business presents a cost-effective remedy, allowing even financially prudent companies to effectively manage and resolve customer queries without delay. One notable benefit is WhatsApp's ability to work seamlessly with various types of media. Beyond just text, you can utilize audio, video, and potentially quick calls to provide outstanding 24/7 customer support. By using WhatsApp businesses can send messages in an automated way to self-serve the customer's inquiries and receive instant responses.   
Send reminders and updates
Use WhatsApp marketing is not bounded to only provide customer support but it helps the businesses or brands to send 
Order Updates – Order place and tracking can be managed automatically

 

Offer Updates – New offer for festive updates, Sale or Discount updates can be manages

 

New Launch Updates – New product launch updates can be personalized

 

Renewal Policy Updates – When subscription policy is to renewed customers can be aware of.

 

Reminders – Rescheduled flights, meetings, etc can be reminded

 
Millennials and even members of Gen Z have started to use WhatsApp checks into their routine, comparable to, if not less frequent than, reading a newspaper. This automated message approach additionally minimizes the chance of them overlooking crucial deadlines. 
Quick CRM Integration
Use WhatsApp Business API to incorporate the chatbot into your Customer Relationship Management (CRM) system to guarantee smooth communication and effective data management within. This will help the businesses to get the data they need quickly and efficiently. 
Feedback loop and customer reach
Utilizing WhatsApp Business can be a cost-effective and efficient approach to conducting research and gathering customer feedback.  Seek input from your customer instead of individually calling or sending emails with uncertain readership, design questions for distinct segmented groups. Customer participation is an effective avenue to acquire pertinent insights for your business. Leveraging the feedback derived from WhatsApp marketing messages, you can adapt your offerings and formulate targeted promotions for specific products. It's essential to maintain a natural conversational tone—to prevent being blocked by users on WhatsApp API. 
TIP💡: Unsure about the

optimal

flavours to introduce to your store? Engage customers in selecting from different options.
Benefits of WhatsApp for marketing
1.

Enhance Online

accessibility :
As people navigate through their busy lives, they naturally gravitate towards certain digital spaces and physical environments that cater to their interests and needs. These spaces could encompass social media platforms, online forums, mobile applications, websites, and even physical locations. By identifying these touchpoints, businesses can seamlessly integrate their brand products, and services into their daily routines with WhatsApp Communication. Platform like WhatsApp can help business to carry out all the activities from shopping to checkout. 
 2.

Meet customers where they are :
WhatsApp is one such marketing tool that facilitates individualized customer interaction through personalized messages. WhatsApp marketing campaign encompass various aspects such as warm welcome greetings, prompts about abandoned carts, updates on orders, provision of deals and discounts, details about subscriptions, alerts regarding restocked items, and heartfelt birthday or anniversary wishes. This infects increases customer engagement and foster loyalty amongst customers. 
 3.

Improve User Experience : 
Benefits of WhatsApp Marketing can help businesses to eliminate any obstacles along the customer journey by delivering appropriate content precisely when it's needed. For example, sending a reminder to replenish a product to a shopper who might be running low on it.  
 4.

Elevate Shopping Experience : 
The WhatsApp commerce catalogue is a feature allowing businesses to showcase their products/services in a digital collection on customer's personal WhatsApp. Customers can explore, inquire, order, and purchase seamlessly, streamlining shopping and enhancing business-customer interaction making it easier for both parties to engage in commerce through messaging without burning more marketing efforts. 
 5.

Get user Data and Analytics : 
Businesses should start using WhatsApp for leveraging information about customers' favoured product categories and purchasing cadence empowers businesses to tailor promotions that align with customers' preferences and behaviour. This personalized approach enhances the customer experience, boosts engagement, and ultimately drives more successful and targeted marketing efforts. Marketers can use WhatsApp marketing tool to steer growth and sales of the businesses. 
Know about WhatsApp Marketing

tool:

Top Use-cases
Here are some marketing examples that can be carried out on WhatsApp Business API. 
1. Promotions on WhatsApp :
Be it Holi, Diwali, Christmas, Eid, or any other occasion, there's no better strategy to enhance your sales than sending WhatsApp promotional messages to your users, accompanied by an alluring offer that prompts them to click the button and make a purchase from your store.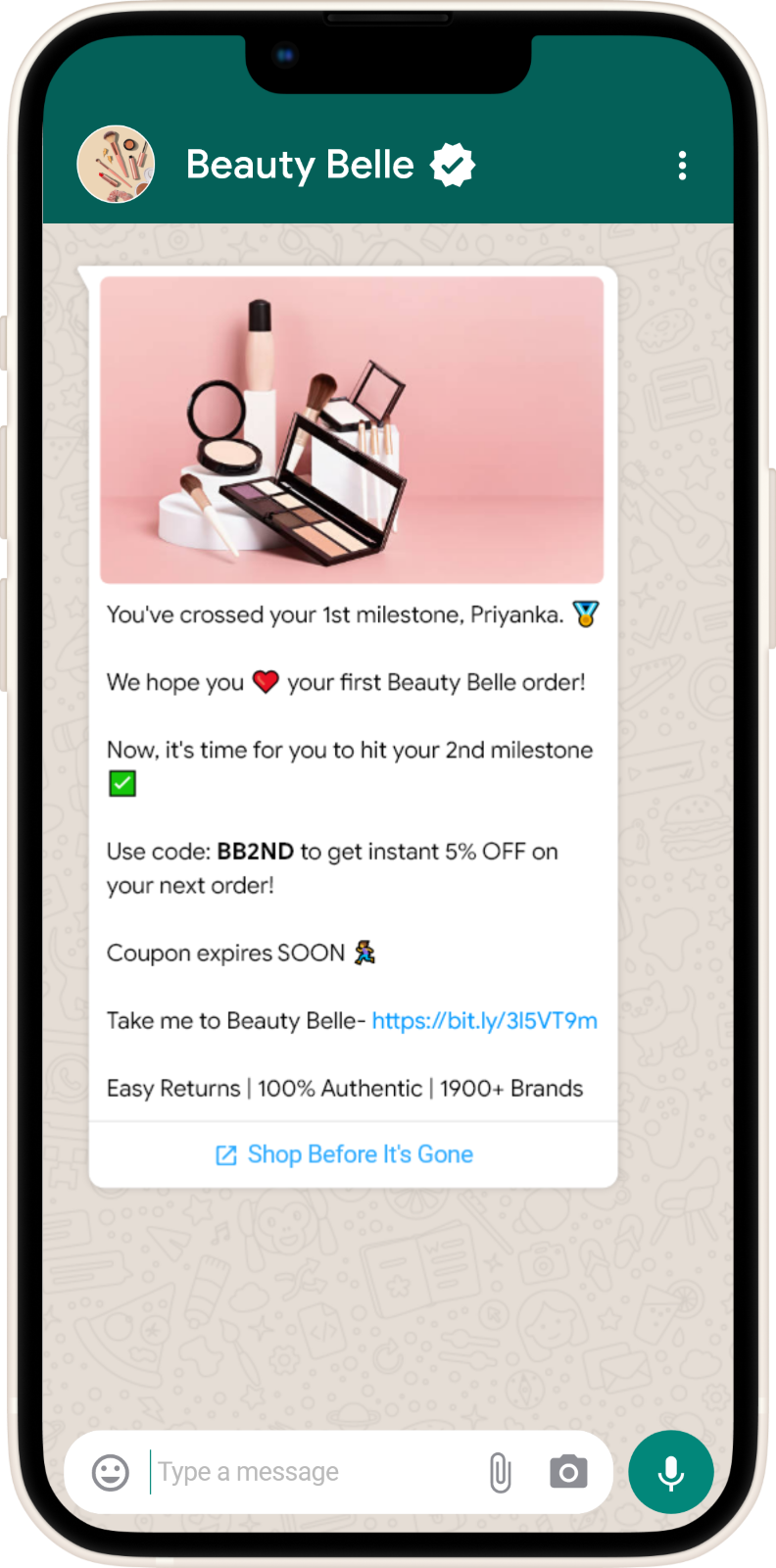 2. Run Direct to WhatsApp Ads:
Businesses have the option to execute WhatsApp Campaigns through advertisements on social media platforms such as Facebook or Instagram. This adds an extra layer of appeal for businesses, as Meta waives charges for conversations initiated via WhatsApp Click to Ads for the initial 72 hours, making it an enticing way to draw in consumers. 
3. Integrate Shopify
catalog
s
and drive more sales:
Ecommerce brands and businesses have a plus point! They can integrate their Shopify website now to WhatsApp Business App. This is a nifty way to engage with the customers and drive more business. Here's how the multi product catalogue will be integrated and multi-product message directly on WhatsApp.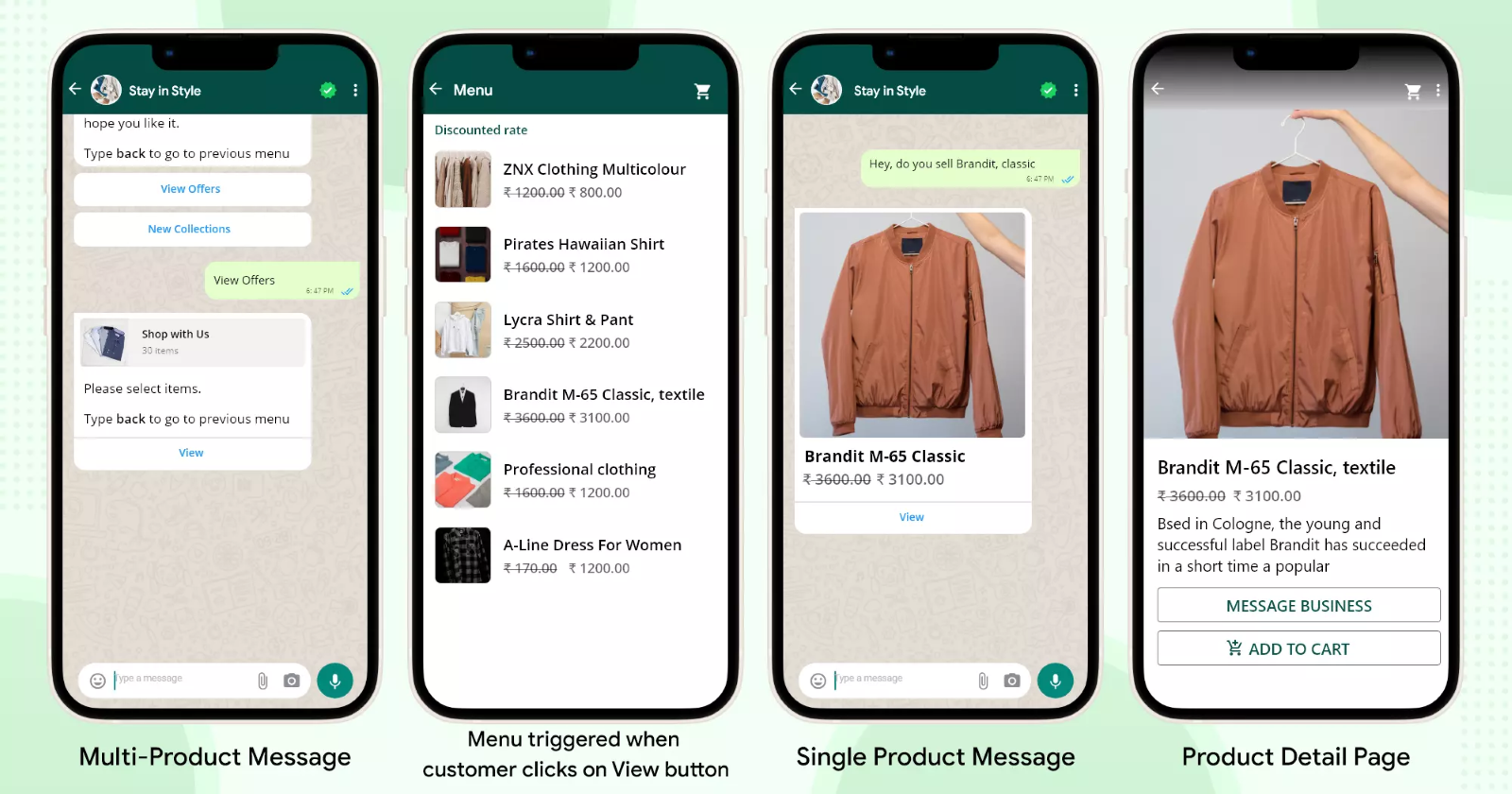 4.

New Launch Alerts: 
Notifications about newly launched products or services can be efficiently delivered through the WhatsApp Business API. This feature enables businesses to promptly inform their customers about their latest offerings. By leveraging the WhatsApp to communicate and engage with their audience in real-time, ensuring that customers receive instant updates and alerts regarding any new launches. This capability adds a valuable channel to the marketing channels, fostering effective communication and keeping customers well-informed about the latest developments. 
5.

Save cost,

initiate

free conversations: 
Incorporating QR Codes and Web Widgets presents an extra layer of benefit for businesses. By seamlessly integrating QR codes and widgets onto their website, businesses enable users to initiate initial conversations, with the first 1000 interactions being complimentary from Meta. This feature offers businesses an advantageous tool to enhance user engagement and interaction.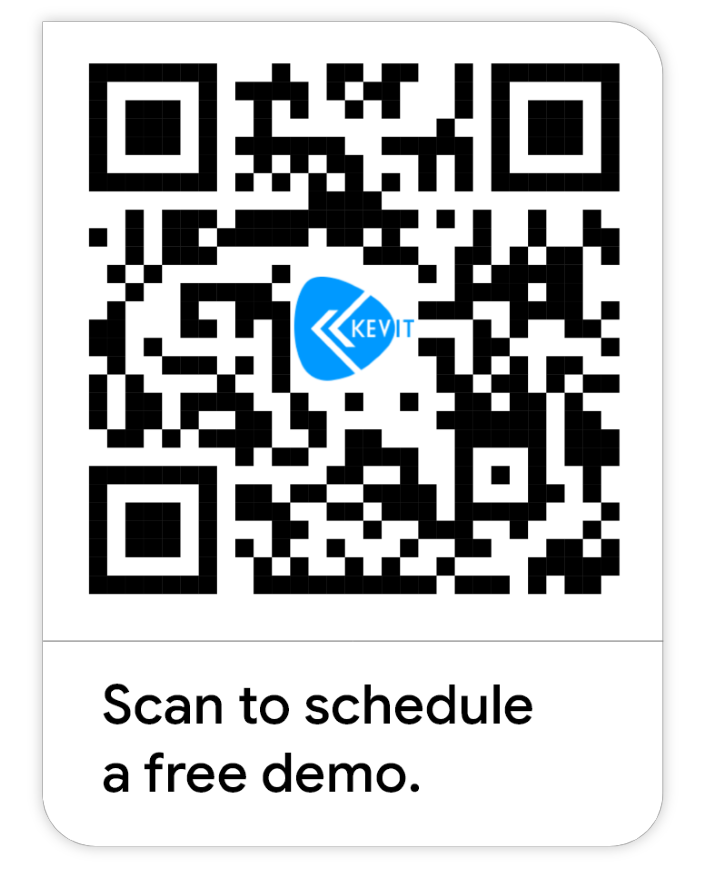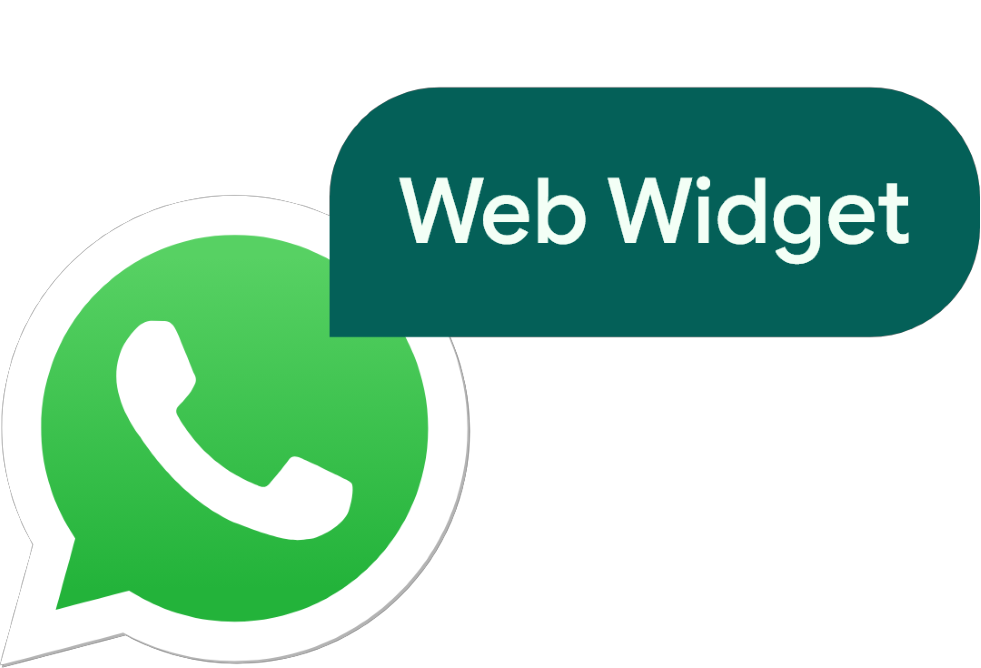 6.

Hassle-Free payments
:
Imagine being able to send and receive payments directly through WhatsApp – isn't that impressive? Business can set up your WhatsApp Business app, business have the power to generate leads, transform them into customers, and seamlessly receive payments, all within the same platform. This secure payment method has been proven to instil confidence in consumers, making them more willing to engage. 
Nonetheless, there are certain prerequisites that must be adhered to for conducting marketing on WhatsApp. Failure to

comply with

these guidelines gives Meta the authority to

terminate

the business's presence on the platform.
Enhance User Experience
WhatsApp provides an avenue for exceptionally personalized and direct marketing. However, it's essential to recognize that at its heart, marketing messages on WhatsApp is designed for personal messaging. Consequently, your marketing endeavours should avoid being excessively promotional or overly frequent. Striking this balance is crucial to foster strong and meaningful customer relationships. 
Create Value
Rather than bothering your contact list with successive campaigns, your objective should revolve around offering them value and convenience through your WhatsApp into your marketing strategy. While WhatsApp marketing holds remarkable potential, it's not intended to replace your other marketing channels. Instead, it should harmonize with your existing email marketing strategy and other utilized platforms. As a result, it's essential for your contacts to willingly opt in to receive marketing messages via WhatsApp. 
The merits of marketing on WhatsApp lie in its accessibility and user-friendly nature. This makes it exceptionally well-suited for tasks like relaying delivery updates, confirming orders, distributing tickets, sending event reminders, and providing billing notifications. 
Have you ever found yourself frantically searching through your inbox for a confirmation number or an e-ticket at a front desk, ticket counter, or event entrance? Imagine the convenience of locating the information you need in a timely WhatsApp app, just before the event. Instead of sifting through a cluttered email inbox, you can conveniently find what you're seeking in a well-timed WhatsApp message! 
Campaign Guidelines
Ensuring the successful delivery of your WhatsApp campaigns hinges upon adhering to the template guidelines established by Meta. These guidelines encompass precise criteria regarding formatting, website linking, product presentation, and language usage. The guidelines have been designed with the aim of upholding the user experience. WhatsApp primarily functions as a messaging platform for personal interactions. While the platform's potential for using WhatsApp for marketing channel is notable, they must maintain due respect for its core purpose. 
Accurate Marketing Content
Engaging in WhatsApp marketing doesn't entail an excessive level of difficulty or a steep learning curve. In reality, numerous email marketing best practices can seamlessly translate to WhatsApp marketing. However, it's imperative to use the WhatsApp as a distinct marketing avenue, collaborating harmoniously with your other channels while avoiding content duplication. 
In practice, this entails dedicating time to tailor images, compose text, and fine-tune CTAs specifically for campaigns. Simply copying and pasting content from an email newsletter won't yield favourable outcomes. In fact, such an approach might even face rejection from WhatsApp business app. 
Why should marketers use

Kevit. Io's

WhatsApp Automation?
It is difficult to contest the rise of robots in the marketing sector. They established themselves in a variety of sales-focused industries and proved to be useful aides for marketers. However, before making the decision to replace it with a robot, you must weigh the advantages and disadvantages and consider how much your customers value the human touch. Make marketing easier with Kevit.io best chatbot automation tool. Know more about WhatsApp chatbots at Kevit.io , book a demo and mail us at coffee@kevit.io. 
Automating business processes with Kevit.io is now just a click away!