New WhatsApp Features every business must leverage in 2020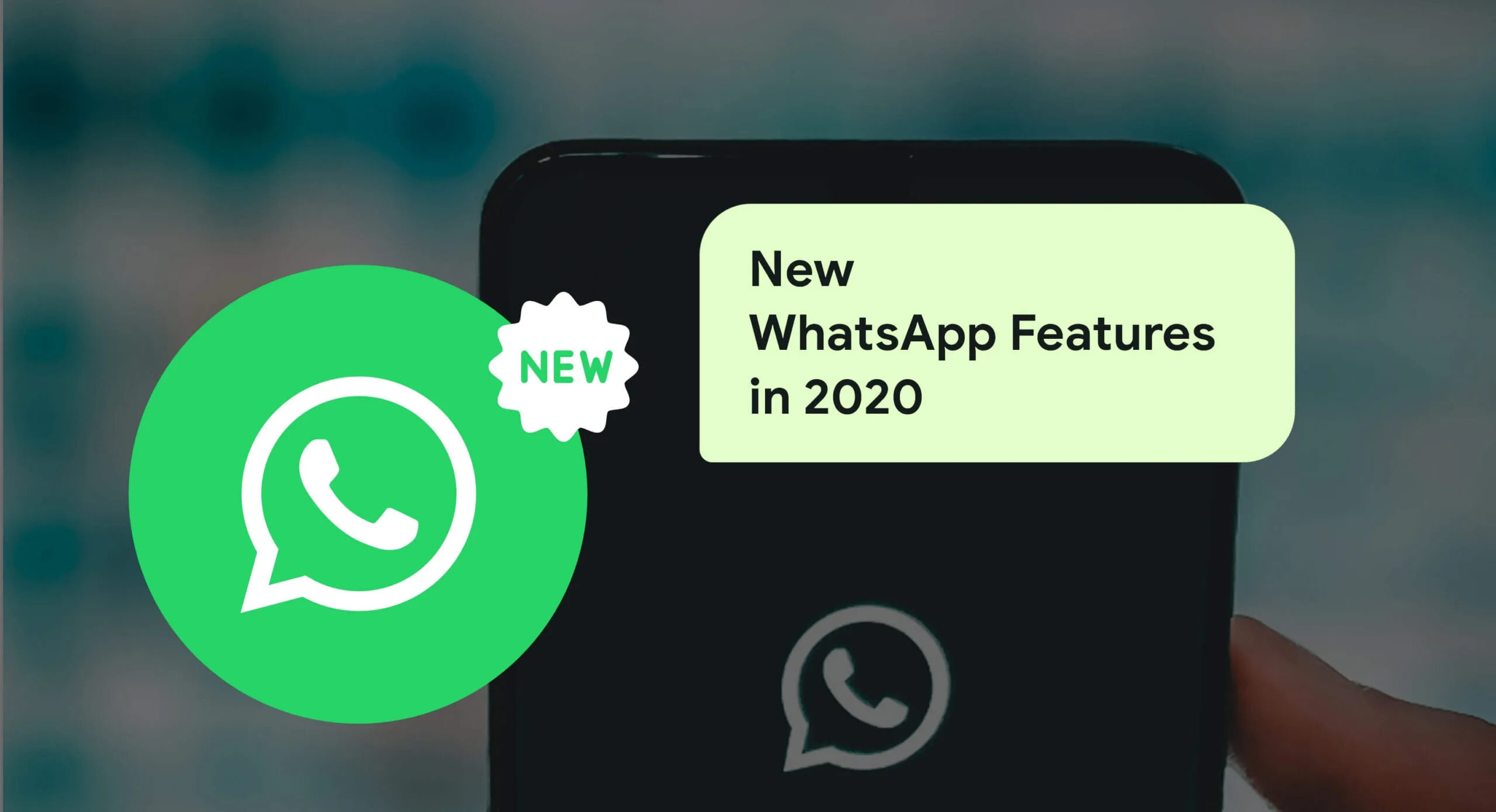 November 26, 2020

Priyanka Shah
Messaging applications are booming around the world and have got far into everyone's veins by overtaking social media platforms like Facebook and Twitter. When we talk about the number of users no other applications can beat the category of messaging applications, with a staggering number of 2 billion users WhatsApp stands like a crown prince of modern era communication apps. This beneficial factor for user reach is recognized by businesses and leveraged for extensive customer assistance and the company's exposure.
As indicated by WhatsApp, individuals all around the globe use this application as an interface with independent ventures they care about ranging from apparel organizations in India to automobile parts stores in Brazil. For normal clients, the new WhatsApp Business application dispatch doesn't transform anything. Individuals will keep on having full authority over the messages they get, with the capacity to hinder any number, including organizations by just reporting them as spam. WhatsApp recently rolled out many important business features that are of great use and without further ado let's dive into the same.
Providing an interactive business interface:
WhatsApp business rolled out an update which features adding interactive chatting options to your AI-enabled WhatsApp Chatbot which will be having majorly 2 types:
Click To Action Button: Users will be served with convenience for just clicking a button to get themselves landed on a particular webpage or predefined actions like making a call, getting towards a google location, sharing the live location, uploading a document & many more.
Every business has its unique requirement with respect to lead generations some business wants its audiences to land on their website while others can have a convincing business appeal over a telephonic call. With WhatsApp's smart action buttons, you can allow the user to conveniently float themselves between platforms and browse for a required solution without manually copy-pasting the contact number or website links. This makes these buttons a quick way to smoothens the journey with better CX and observing a high customer engagement rate.
Quick Replies: In this fast-moving world every user is seeking to get the utmost assistance in fewer efforts. With quick replies, users are requested to just select options rather than type a whole reply. This makes user interaction easy can be quickly diverted to satisfaction resolution in no time.
The importance of CX in online lead conversion and upbringing of a business is nowadays understood by everyone which helps in formulating an interface which is rich in being interactive and easy to use. As you can see in the screenshot the user has to just opt-out from the providing choices and deprived of any textual input any kind of invalid entry can be prevented which saves time for users as well as conversational AI technology which is used to serve the business audience.
Advance Catalogues Integration:
A more unique business-aligned feature that WhatsApp privileged for companies is catalogue integration. This helps in showcasing the products offered by a business in a more unique and appealing way. A catalogue is a place where you can flaunt your offerings with unique selling features and competitive prices. The customers can make their way in the catalogue aisle for going through all the product range and proceed for successful checkout for their selected products or services. With a catalogue on your WhatsApp business, your audience has no need to be redirected to a website or anywhere else. It abolishes the need for users to ask about every particular item, as they will be garnished with all the details in the catalogue, thus a simple yet useful feature ads advantage to leverage this messaging application for advance audience acquisition techniques.
Paying on WhatsApp:
Emerging convenient payment systems are getting into the backbone of current days eCommerce enterprises. WhatsApp is the most user loved application for messaging, decided to get one step further, and hop into payment integration. It has successfully spanned its wings in Brazil and planning to deploy this feature for users on every continent. This service will be charge free for users and will work with most debit and credit cards. As far as security is concerned WhatsApp will be enabling a payment lock that can be operated through a 6-digit code or use fingerprint access. The popularity of WhatsApp will automatically allow this feature to be grabbed by its prevalent users.
Shorten Links:
Clickable Elements are the key to the foremost conversion of business dependent on the digital store. These clickable elements are actual URLs that can be organized or unorganized. For a convenient placement of these URLs, WhatsApp introduced URL shortening functionality which can be utilized for better placement of the URLs which look sophisticated. When a business is created the WhatsApp automatically creates a short link that can be shared across various platforms to divert traffic to an online business entity.
There are numerous chatbot building stages that can assist you with building the WhatsApp bot, however, you ought to deliberately pick your seller as the majority of these stages won't assist you with your WhatsApp business endorsement. Furthermore, without endorsement from WhatsApp, you won't have the option to dispatch your chatbot.
Kevit.io helps you achieve a Conversational AI solution that will not only help serve your audience but also provide satisfactory business goal achievement. Leverage WhatsApp Business for having your company on the most demanded messaging application worldwide. Mail us to get your requirements done at coffee@kevit.io or visit us at Kevit.io.
Automating business processes with Kevit.io is now just a click away!