Power of Open Source Data and Web Data Extraction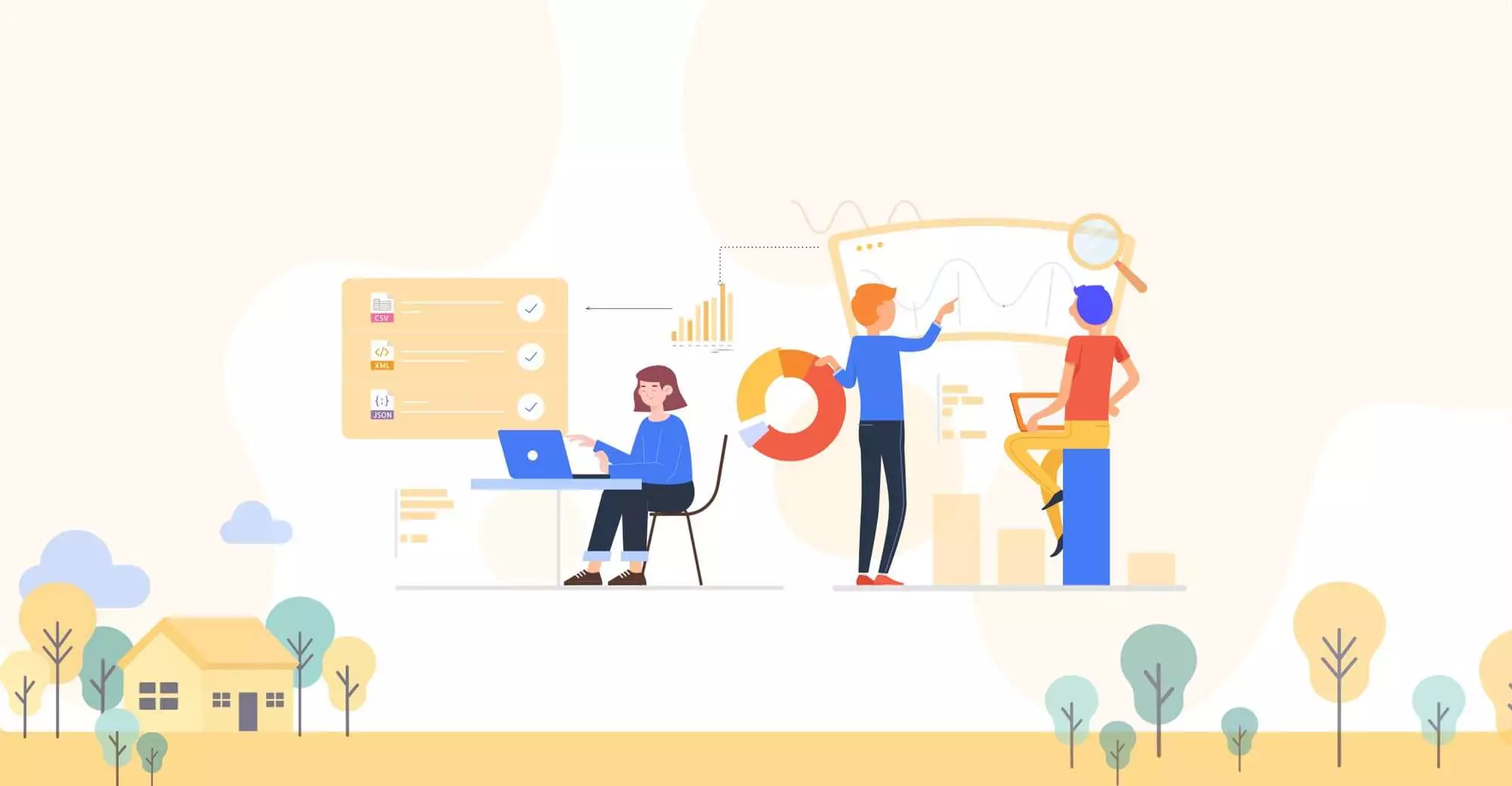 November 12, 2020

Priyanka Shah
Grow your business beyond belief
The data on the internet is growing phenomenally, with the world producing 2.5 quintillion bytes of data every day. Industries are exponentially moving towards relying on data science and analysis to organise and  accelerate their businesses towards growth. Imagine an access to such huge amounts of data, readily available on the internet!
It is why big data analytics and extraction of web data is trending globally and growing into a huge industry of its own. However, while everybody has heard about big data and extraction, few are still to step into the world of this large scale data processing.
So, What is web data extraction?
It basically means computationally(or programmatically) collecting data from the internet and organising the vast amount of collected data so that you can identify patterns and generate relevant insights that are profitable to your business and adds value to it.
Depending upon your requirement, data can be specifically extracted to suit your personal or organisational requirements and become the most important resource. It can transform your business and improve productivity to great extents.
Why do companies need data extraction?
To capitalize on market research while saving time
Data extraction can lend you the massive power of openly available data on the internet and save large amount of research time that a company might invest in collecting data. This automated method of collecting resourceful information, transforming it and then generating valuable analytics from it will enhance all aspects of your business.
Data is the most powerful resource today, and well organised data of the entire market can help make strategic decisions. It is something every business should be aiming towards. Data extraction can speed up this process of collection and generate much more comprehensive results.
Whether you are a new entrepreneur starting out or a billion dollar industry, every company derives its market strategies from data. Data is a game changer and access to it is crucial to every industry in the world today.
Generate accurate predictive analysis
The competition in the market is growing at an unimaginable pace, keep your business ahead of the competition through predictive data analysis. Collecting data from web through reputable open-source portals is the way to go when looking for collecting such optimum data and structuring it to produce value.
Data extraction and analysis done through various software programs and tools eliminate the factor of human error and generate results which are highly accurate.This accuracy is also one of the key benefits of this process for organisational estimations.
Know who can help your company grow
Consider the fact that data is available on your competitor's website or on the site of a business you intend to venture into. The real question is, how will you collect this data in a format that is useful to you? How will you organise this vast amount of incomprehensive data so that it is useful to you? It becomes an impossible task to identify and then collect such data, manually! This is where data extraction comes into play.
The key trick here is to know what data to collect and how to collect it. This is where data extraction and analytics companies like kevit.io can guide your hand. Tap into the real potential of open source data through the most cost effective method of web data extraction and value generation. Companies can now relieve themselves of the hassle of manually collecting the data and then organizing it to produce inaccurate results by taking the assistance of extraction and analytical services and benefiting from it.
Here's an example for you
Consider one of the largest markets in the world – the real estate market. If a real estate company tracks the data on websites like – Zillow, Trulia, Briggs Freeman and other platforms such as Realtor.com it can generate intelligent insight to guide their future investments and company growth. It has not one but many benefits for the business and its customers. The data extracted over web can be cleaned and transformed to give them insights such as – ‌‌
Where should the company invest next?
What is the customer choice?
Leveraging from competitor's information
It will create an opportunity for companies to predict and create successful strategies that are tailor made for their own company beliefs and goals. Here kevit.io will help you scale the market data and generate the possibility of creating profit through data science.
Benefits for your business:
1. Predictive Analytics –
 Predict the future market demand and strategize in advance for it. Easily make an estimate of research through analytic methods.
2. Capitalise on real-time data –
 The data on the internet updates on daily busy, active data extraction keeps you updated with the latest market development.
3. Consumer sentiment analysis –
 Keep track of what your customer demands and their satisfaction with your own services.
4. Business intelligence –
 Data is not just collected, but also analysed to generate customer-centric strategize to optimise their business and enhance profitability. It can assist corporations for strategic marketing decisions.
5. New lead generation –
 Instead of manually generating leads and incurring financial loss, leads can now easily be generated through data collected from various kinds of sources cost effectively.‌‌
6. Product Catalogue –
 Keep up-to-date with all varieties of products and services available in the market that are relevant to your own business. Helps estimate competition and create new business opportunities.
Benefits for investors:
1. Investment insight – 
Have access to predictive insight for any industry. Highly beneficial for large scale investors looking to diversify their investment portfolio.‌‌
2. Cost effective and time saving method – 
Web data extraction and analysis helps collect relevant data without burning a whole in your pocket. It is budget friendly service with great return on investment.‌‌‌‌
3. Intelligent market research –
Benefit from intelligent data, i.e. raw data on the internet is transformed and analysed to produce a repository of intelligent report oriented data that is easy for investors to understand.‌‌‌‌
If you are looking to go beyond and enhance your business profits, harness the power of web data extraction and data analytics. Mail us at coffee@kevit.io also visit us at Kevit.io.
Automating business processes with Kevit.io is now just a click away!