Ways WhatsApp bots can Transform your E-commerce business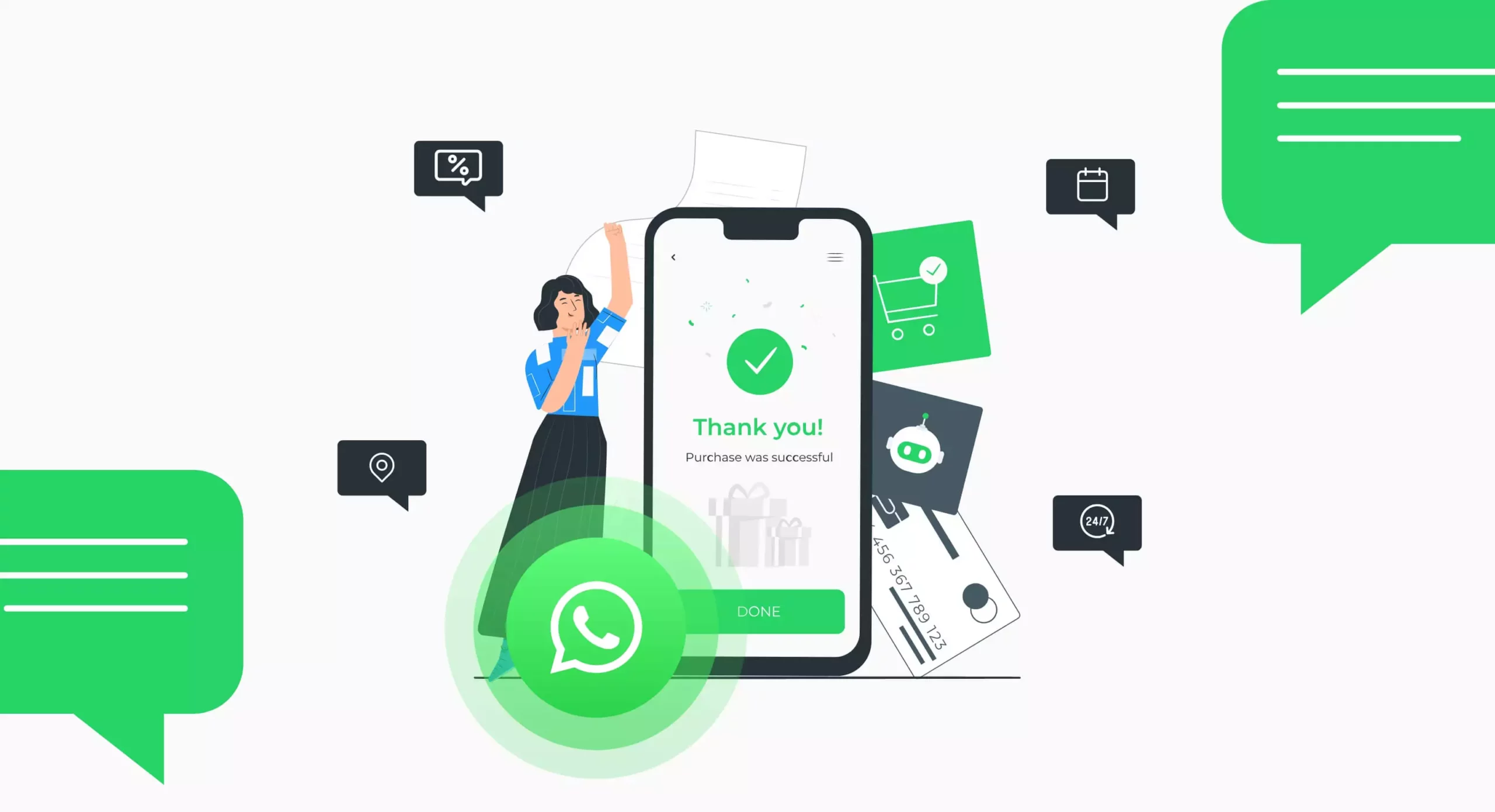 September 2, 2020

Priyanka Shah
In today's immensely competitive E-Commerce market, exceptional customer experience is the only way to endure and create competitive differentiation. According to Harvard business review, one of the research shows that increasing customer retention rates by just 5% can increase profits from 25% to 95%. And the only way to increase customer retention rate & spadework on it is by stepping up on your customer experience. E-Commerce companies are constantly looking to offer personalized and timely customer engagement that remains the foundation of differentiated customer experience.
Chatbots have vanquished the kingdom of E-Commerce over the past few years. After the release of WhatsApp Business API, everybody ponders on what's the potential of WhatsApp Business API and Chatbots.
Use Cases of WhatsApp bot in E-commerce:
Below mention are different use cases in the E- Commerce space where WhatsApp chatbots can prove to be propitious:
1. Lead Generation
Lead generation is probably the most predominant part of the entire sales process. WhatsApp chatbot for E-Commerce concedes you to completely automate this process and get customers to give you their details through a simple click-to-chat link.
2. Placing an order
An E-Commerce WhatsApp chatbot is a great way to create a single-channel experience for customers from initiation to repeat sale. Customers can directly browse through and place orders from the WhatsApp chatbot itself.
E-commerce companies can also use WhatsApp chatbot to push data directly to their CRM or database, enabling customers to order from the comfort of their phones.
3. Frequently Asked Questions
WhatsApp chatbots for E- Commerce makes it easy for you to handle FAQs as it allows you to answer all the customers' queries quickly. This also helps you to increase your conversion rate and reduce the support ticket volumes as customers are offered an immediate solution instead of waiting for someone to get back after a day or scanning the entire website for the answers.
4. Recommendations
Product and purchase recommendation with a bot are something that hasn't been explored to its full potential yet. WhatsApp chatbot is, in fact, a great place for demonstrate recommendations. It is great to leverage the opportunity when the customer is already conversing with you and make use of the interactive images, Emo, gifs and videos of the products to give purchase recommendations and offer a personalized user interaction to the customer by strategically combining the previously collected data with new product demands.
5. Feedback
Collecting feedback from customers is an important task but the instant accessibility of WhatsApp makes it easier to collect feedback via WhatsApp chatbot.
WhatsApp, due to its built-in camera feature, makes it much easier to convince customers to take photos or record a video of them using the product and send it across. An easy two-way conversation makes it more likely for customers to.
If you want to know how you can feature a WhatsApp chatbot over your E-commerce website or application, At Kevit.io, we would love to assist you with our expertise in bot development and customer insights. Contact us now at – coffee@kevit.io or visit us at Kevit.io
Automating business processes with Kevit.io is now just a click away!