Restaurant Chatbot Case Study: Domino's Pizza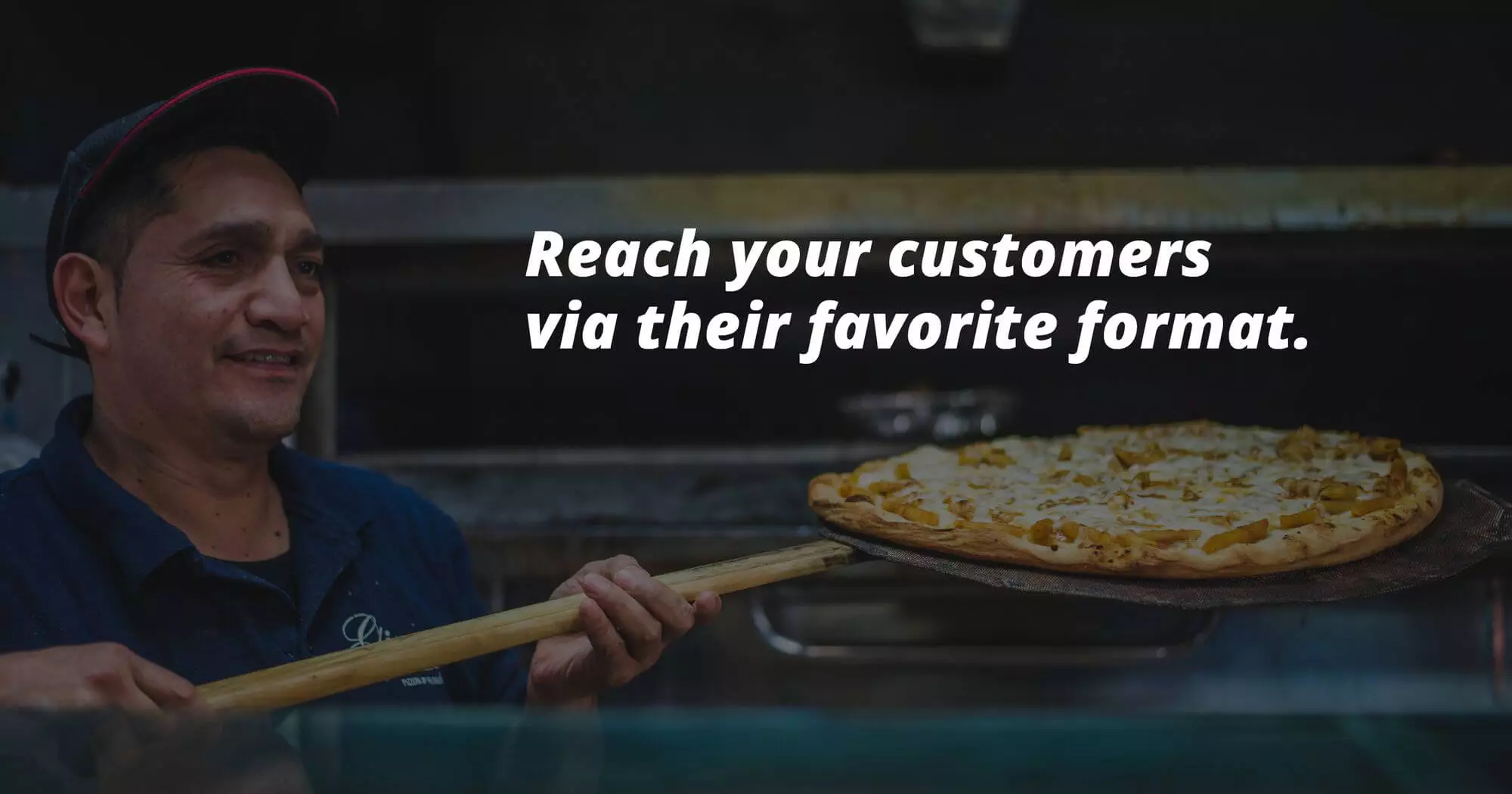 November 12, 2020

Priyanka Shah
The latest trend in the hospitality industry or any industry for that matter is the use of chatbots. These conversational interfaces have enabled companies to improve their customer support and user engagement rates. These bots can simplify everything involved with a hospitality service – from ordering food, making a reservation to sending personalised suggestions and offer to their users. It acts as a modern-day concierge, providing tailor-made responses to every user.
To serve the tech-savvy customers of today, some of that most popular brand names like the Marriott, Subway, Hyatt and more have already climbed onto the chatbot bandwagon. One such company, a household name when it comes to pizzas is Domino's. Domino's was one of the very first companies to launch a Facebook Messenger bot that takes orders over chat. However, their chatbot service is not just limited to Messenger, Domino's has leveraged the use of other popular channels like Alexa and Google Assistant as well.
They aim to be "the official food of everything" by implementing the latest marketing strategies especially through contextual messaging.
Key goals of their campaign:
Some of the key goals of their campaign are:
Collect user data and design personalized conversational experiences for long term user engagement.
Provide seamless ordering facility through Messenger without having a user login with Domino's again.
Improve their impressions over social media and convert a large user base to order with Domino's.
They also launched a special Tinder chatbot in a campaign targeting Valentine's Day. Through this bot combined with other online marketing strategies, they were able to generate 5 million+ impressions across various social channels.
They've since then made 27 million Facebook impressions and are rising on the popularity scale due to the instant and ease of service their chatbot provides. Since implementing their chatbot in 2017 to provide full-scale ordering, tracking and customer support service, Domino's is quickly moving towards becoming the "the #1 in every neighbourhood in the world" as per their company mission.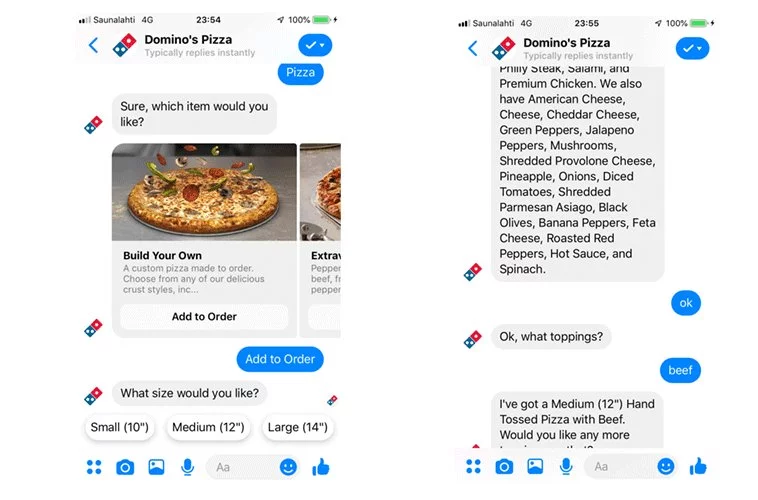 To Sum up:
It is time for you to leverage this power of chatbots with Kevit.io and implement a bot across various channels like Facebook Messenger, WhatsApp,  Instagram and more. To find out how chatbots can transform your business, set up a meeting with us at Schedule a Demo or mail us at coffee@kevit.io and visit us at Kevit.io.
Automating business processes with Kevit.io is now just a click away!