Educational Chatbots- Take Education to the next level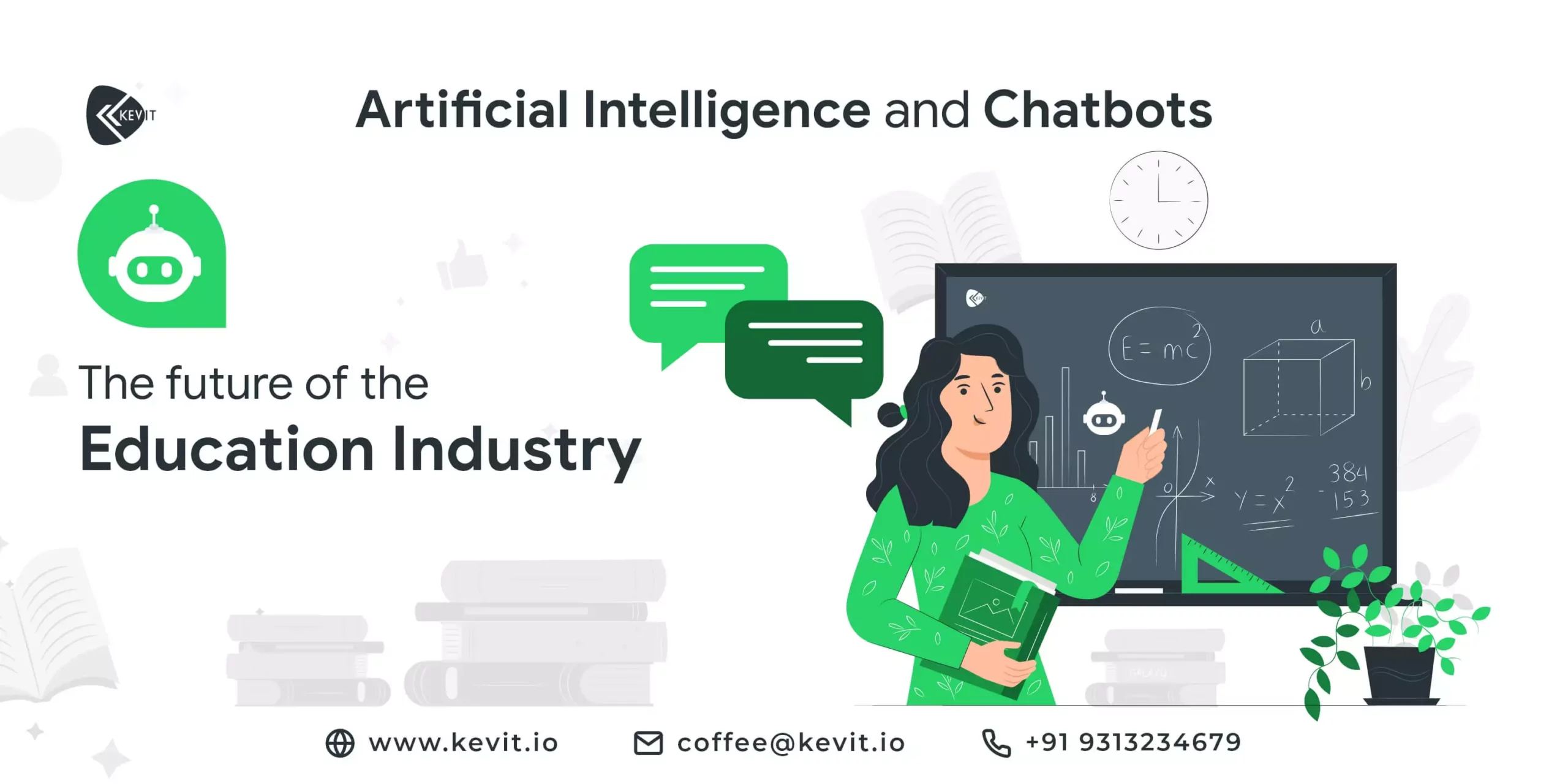 In the era of AI, the chatbot is corroborating extraordinary business growth with the increased demand for smartphones and on the increased use of messaging applications. After the hurl of WhatsApp business API, we have seen a massive outpouring in WhatsApp services and a resplendent of innovation when it comes to a chatbot for business.  It has successfully transfigured the idea of conversational platforms like educational chatbots.
Gluing both WhatsApp and Chatbot will take the student & teaching experience to the next level. If your eLearning platform or educational institution can implement WhatsApp Chatbot successfully, it will be an enormous edge over your competitors.
One of the fast-growing sectors which can benefit from using this technology is the educational sector. It improves productivity, communication, learning & development, efficient teaching assistance, and minimize ambiguity from interaction; advancement in this sector is much essential to accommodate evolving lifestyles, economy, technology, and student's needs.
The foremost factor which gives WhatsApp chatbot for education an edge over other platforms is the familiarity of the WhatsApp platform. With people already widely using the messaging app, your customers are not faced with the hassle of familiarizing themselves with a new platform.
Use cases of educational chatbots:
Elucidated below are some of the use cases for education sector.
Foster students to make a better choice
Many a times students are concerned about taking the right career path, they want to be sure enough that they are choosing the right courses based on their interests, financial budget, and potential professional opportunities.
Universities enhance chatbots to attract and engross students who are likely to be interested in the courses they offer. It can redirect students to specific web pages.
Making the onboarding process easier
The chatbot can make the enrollment process more facile. Chatbots can answer the most common questions of the upcoming new batch which are frequently asked every year. They can provide information about the university campus, facilities, scholarships, benefits, and enrollment process.
It can also resolve issues relating to registration and login access to online platforms and help students with their dilemmas.
Engagement Campaigns
At times potential customers couldn't just get ready to convert leads. However, you shouldn't repudiate the leads. Although after ensuing, they have shown much interest in your product be it a course, workshops or a whole degree.
You can use WhatsApp educational chatbots to keep in touch, send regular updates about events, Educational news and novelties to keep their interest alive with rich media content. By it, it is favourable to be creative and reengage your prospects in a more instant and personable way that social media marketing campaigns could ever afford you.
Lead Generation
Page BreakWhile instant texting is utterly a well-known communication channel, not many organizations have leveraged its full potential for student entrants.
At times students and their parents get galled up by promotional messages through web. Rather using landing pages, online advertisements, and even flyers to get potential students to trade their email for electronic content such as course descriptions and curriculums, why not redirect them to WhatsApp Chatbot?
Thus, rather emailing, you will end up with a phone number and access to the prospects on a channel which they check several times a day allowing you not only to generate but also nurture the lead.
More Customer Retention & Maintaining Relation
The education sector like any other business domain must purvey with and try to minimize customer churn Research proves that the most powerful variable in student retention is the quality of the organization services as perceived by the student-customers. Perceived quality also bears considerable influence on many aspects of loyalty such as the received value, faith, and commitment. Although, it's important to highlight that quality can't be solely measured by objective standards, but also by the students' perception of what quality means to them.
Let's look to an example of WhatsApp chatbot –
Admit Kard
Admit Kard is a tech solution for end to end career advisory solution to students looking to study abroad.
An essential part of student onboarding and counseling process happens over WhatsApp chatbot where mentors steer students at each stage – starting from the application stage, the mentor is always in touch with the students through WhatsApp, answering all the queries, suggesting the next steps; to the migration from home country to abroad.
Build your own educational chatbots in a matter of hours. At Kevit.io, we would love to assist you with our expertise in bot development and customer insights. Get in touch with us at coffee@kevit.io or visiting us on Kevit.io. will help you learn more about how you can incorporate this technology into your company.
Automating business processes with Kevit.io is now just a click away!