Travel Chatbot Case Study – Amtrak's Chatbot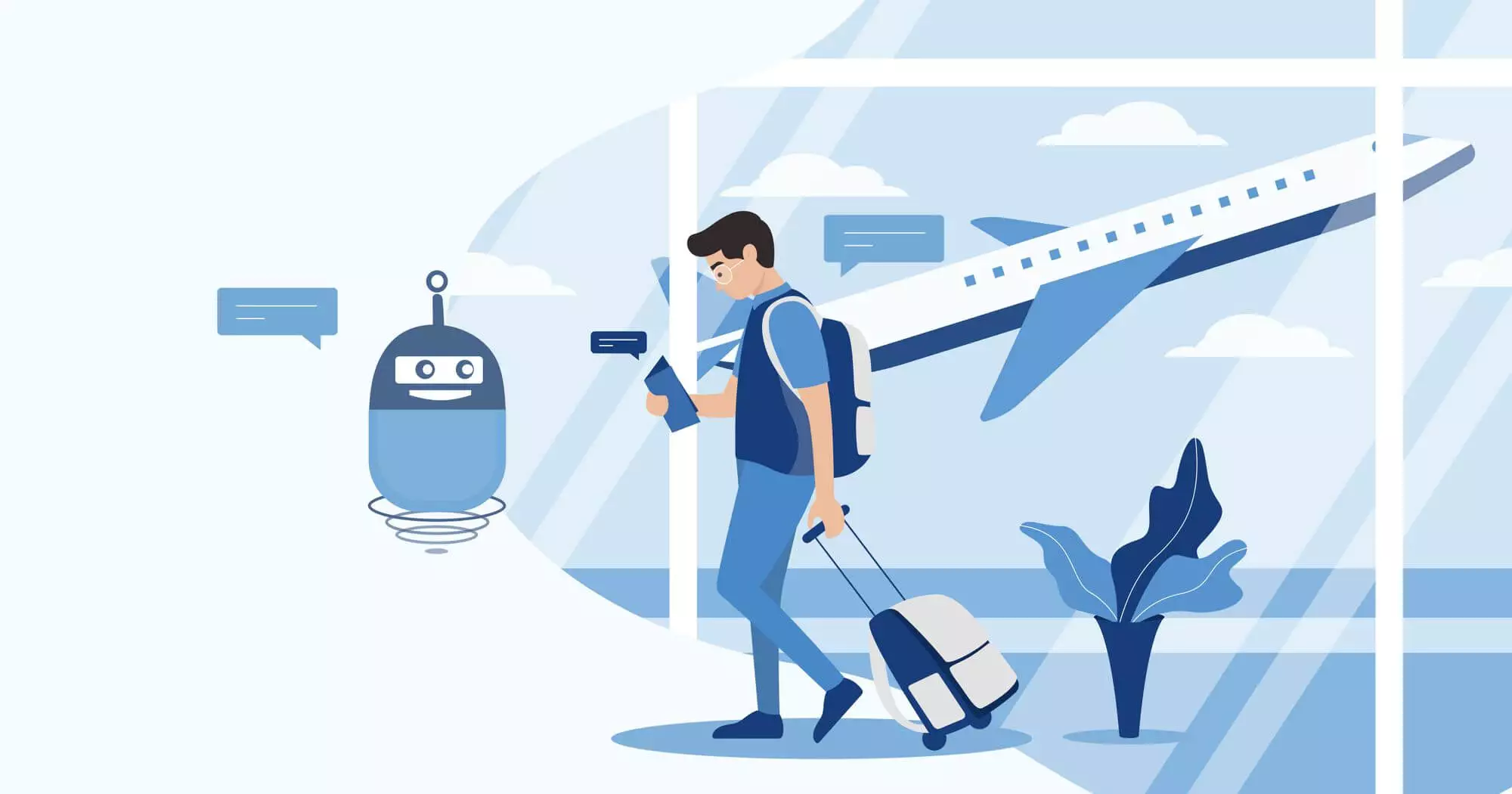 November 12, 2020

Priyanka Shah
A chatbot is the best virtual assistant that interacts with users using natural language in a similar way a human travel agent does, which can analyze user preferences and provide better user-centric recommendations. Additionally, a chatbot in travel can help agencies to offer their consumers a personalized assistance. Also, Chatbot serves your travel consumers through an interactive platform where users can find solutions to their questions.
Amtrak is a well-known travel agency from the US. They have 20,000 employees and serve 30 million passengers per year. Amtrak gets more than 35.5K visitors every day. They have created a chatbot – "Ask Julie" to help their visitors.
Julie chatbot offers site visitors access to the self-service. It also has an upsell feature that allows your customers to make reservations about trains and hotel rooms. The chatbot also provides you the route map for your destination and redirects you to the page where you can book rail tickets. You can see some screen-shots below 👇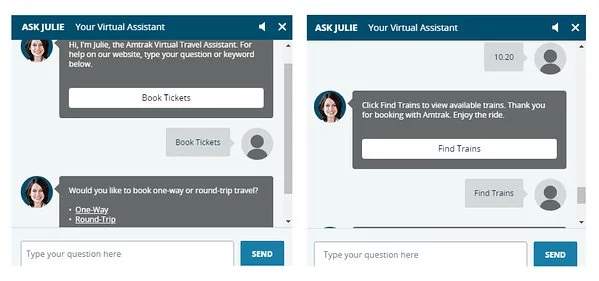 Julie can book rail travel by just asking where and when they'd like to travel. This chatbot assists them by pre-filling forms on Amtrak's scheduling tool & provide guidance through the remaining booking process. It can also capable of making make hotel and rental-car reservations,  providing information on what items can be carried and more. Although, when visitors ask questions, Julie offers only relevant information, which is initially a considerable point for the chatbot use cases.
Amtrak's chatbot is one of the best customer service representatives. It is handling 5 million questions per year. Julie increased the value of bookings for Amtrak. It is answering more questions and increasing the number of bookings day by day. Julie made plenty of bookings which resulted in an average of 30% more revenue than bookings made through other means.
Amtrak has increased its booking rate by 25% and observed a 50% rise in user engagement and customer service. Julie answers on an average of 5 million questions every year.
If you are in the travel industry and still don't understand how a bot could be built to suit your requirements, at Kevit.io we would like to assist you with our expertise in bot development and customer insights. Contact us now at – coffee@kevit.io or visit us at Kevit.io.
Automating business processes with Kevit.io is now just a click away!