Updated WhatsApp Business Pricing for 2023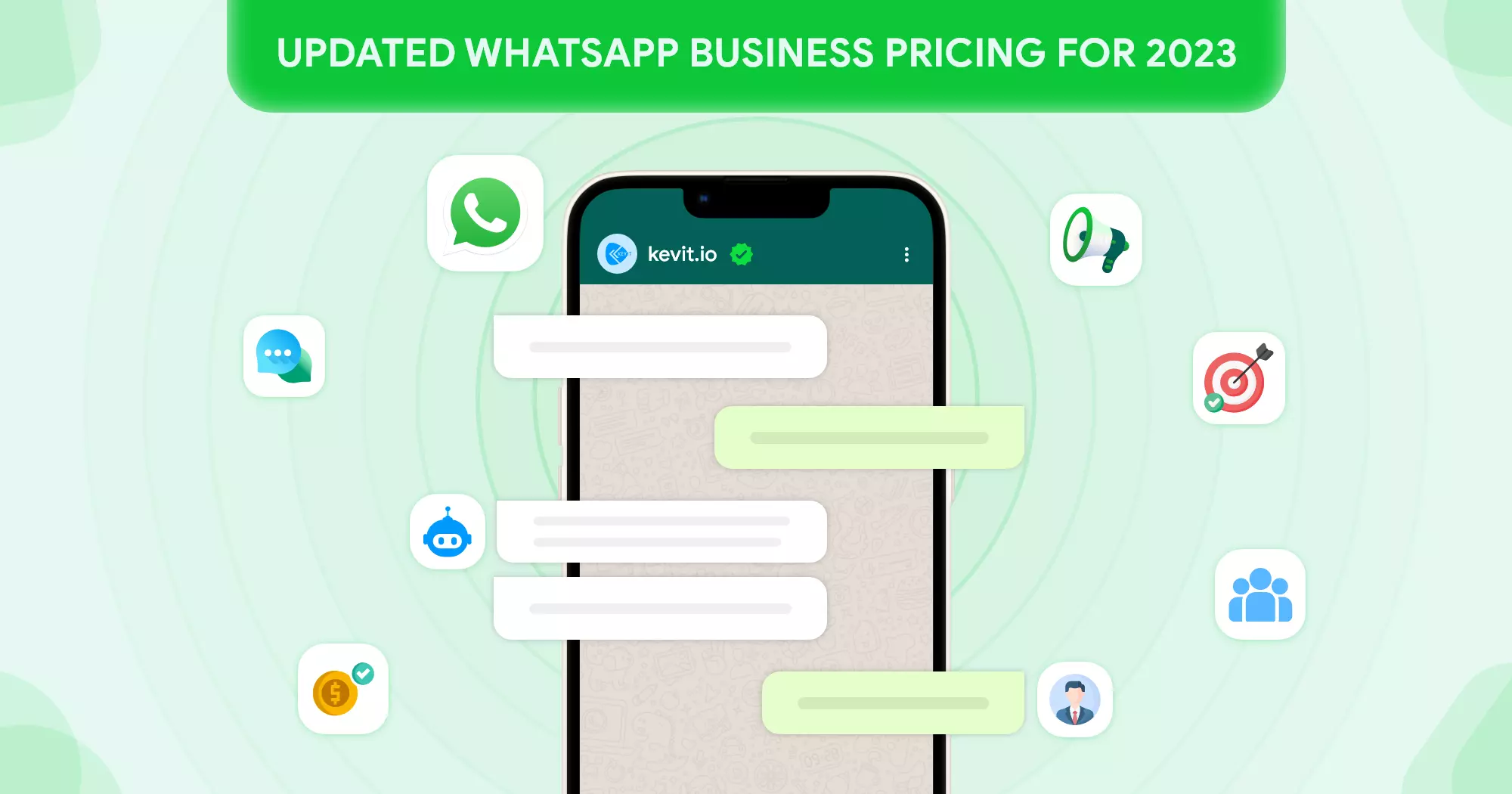 February 24, 2023

Chirag Sanghvi
A new business pricing model for WhatsApp has been announced, and it will take effect on June 1st, 2023. The two conversation categories (user- and business-initiated) in the conversation-based pricing model will now expand to four. Thereafter, User-initiated conversations will now be referred to as Service conversations, which will be for customers to ask issues, and Business-initiated conversations will be divided into further three categories i.e. Utility, Authentication, and Marketing.
As stated by a WhatsApp explainer, "Our vision is for WhatsApp to be how people and businesses communicate at every stage of the customer journey."  Aiming to align the product experience and pricing with WhatsApp's vision, the new conversation categories and naming have been implemented. 
Additional WhatsApp Business Conversation Categories and Conversation-Based Pricing
WhatsApp business platform new conversation-based pricing structure will go into effect on June 1, 2023. Although, here are the definitions for each conversation category.
1. Utility Conversations: 
Businesses start these conversations after transactions, such as with post-transaction notifications and repeated billing statements sent to customers who have opted in to receive them. 
The conversation between a business and a user about a utility is depicted below: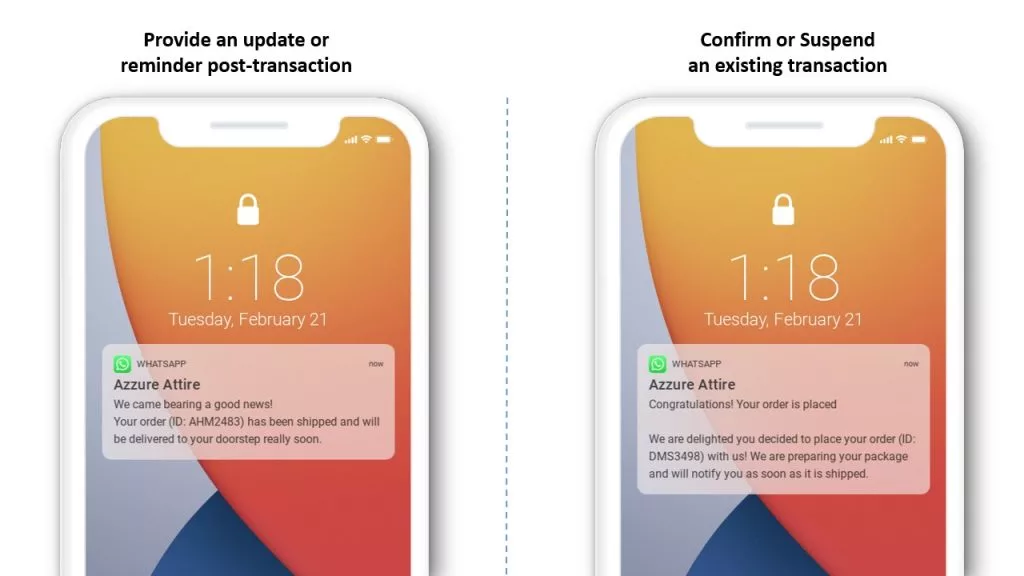 2. Authentication Conversations: 
Businesses start authentication conversations to ask users to confirm their identity using one-time passcodes at various login stages, such as account registration, account recovery, and integrity challenges.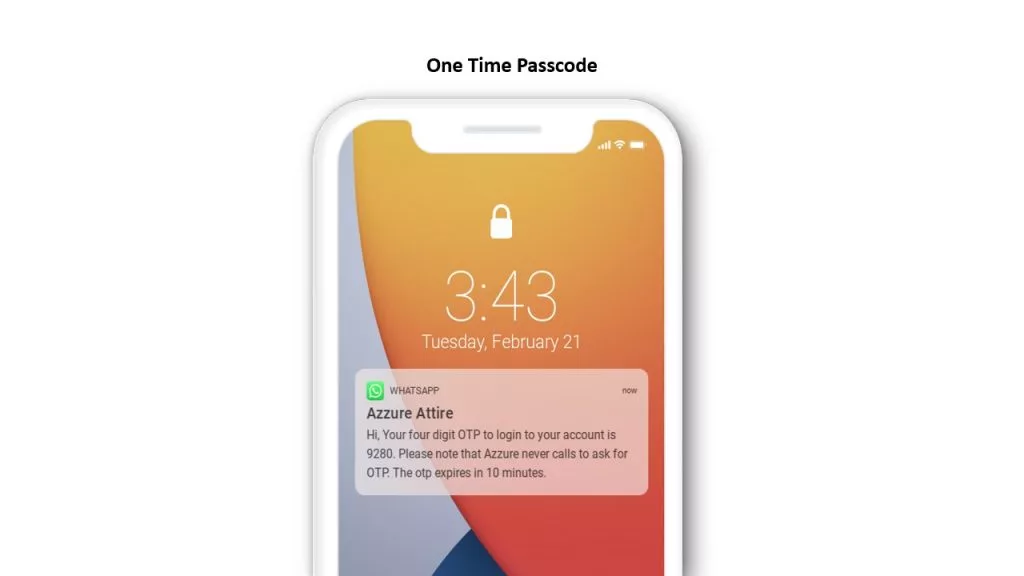 3. Marketing Conversations:
These conversations are initiated by business which gives them chance to market their goods and services to users who have opted in to receive such things as personalized offers and discounts, welcoming messages etc.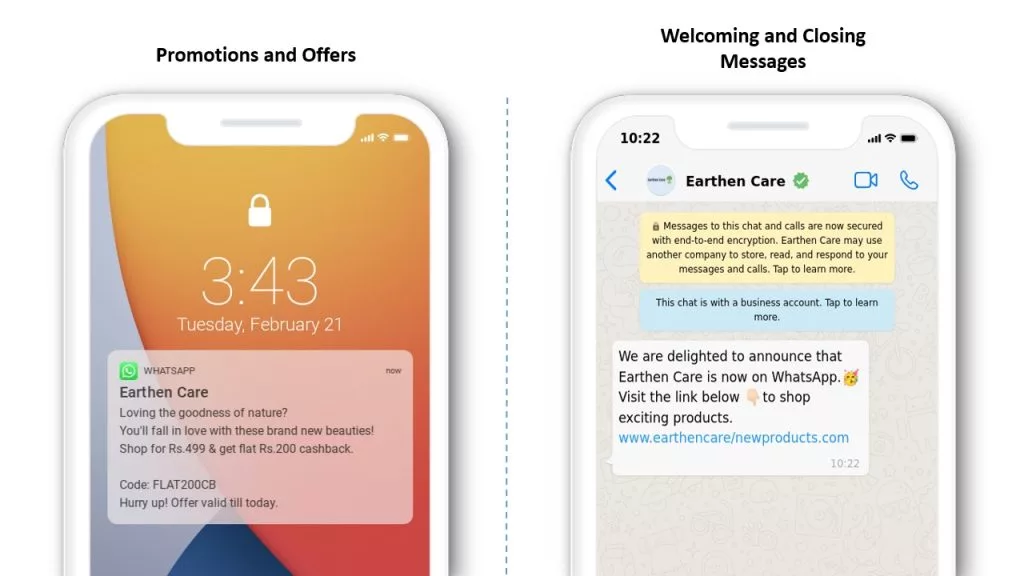 4. Service Conversations:
These conversations are User-initiated where the main motive is to resolve the queries raised by the customer.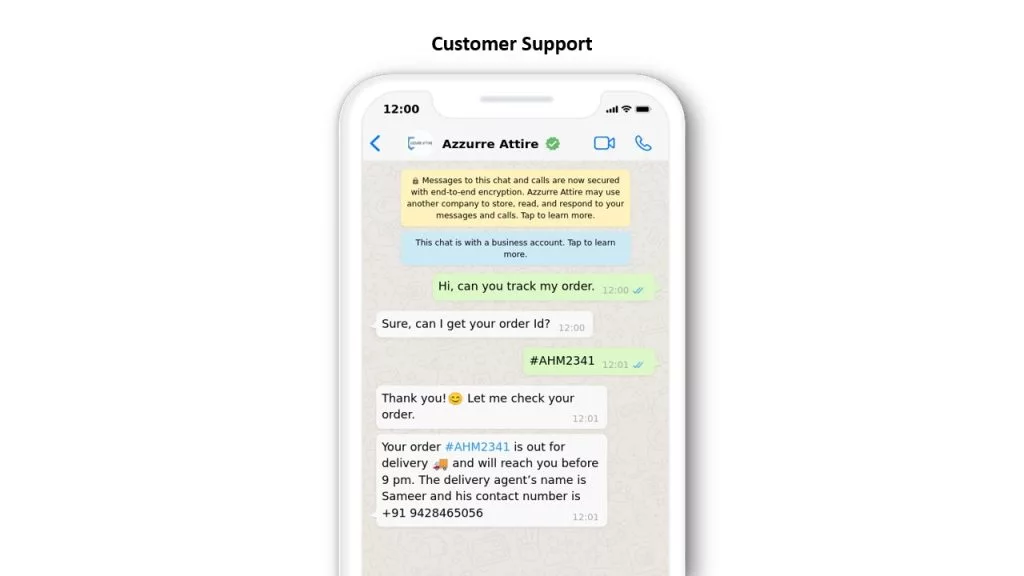 WhatsApp Business New Pricing Model in INR ( ₹) for 2023  
New WhatsApp business pricing depends on their country and region. Thus, the of rates for both user- and business-initiated conversations that WhatsApp charges will vary by country to country.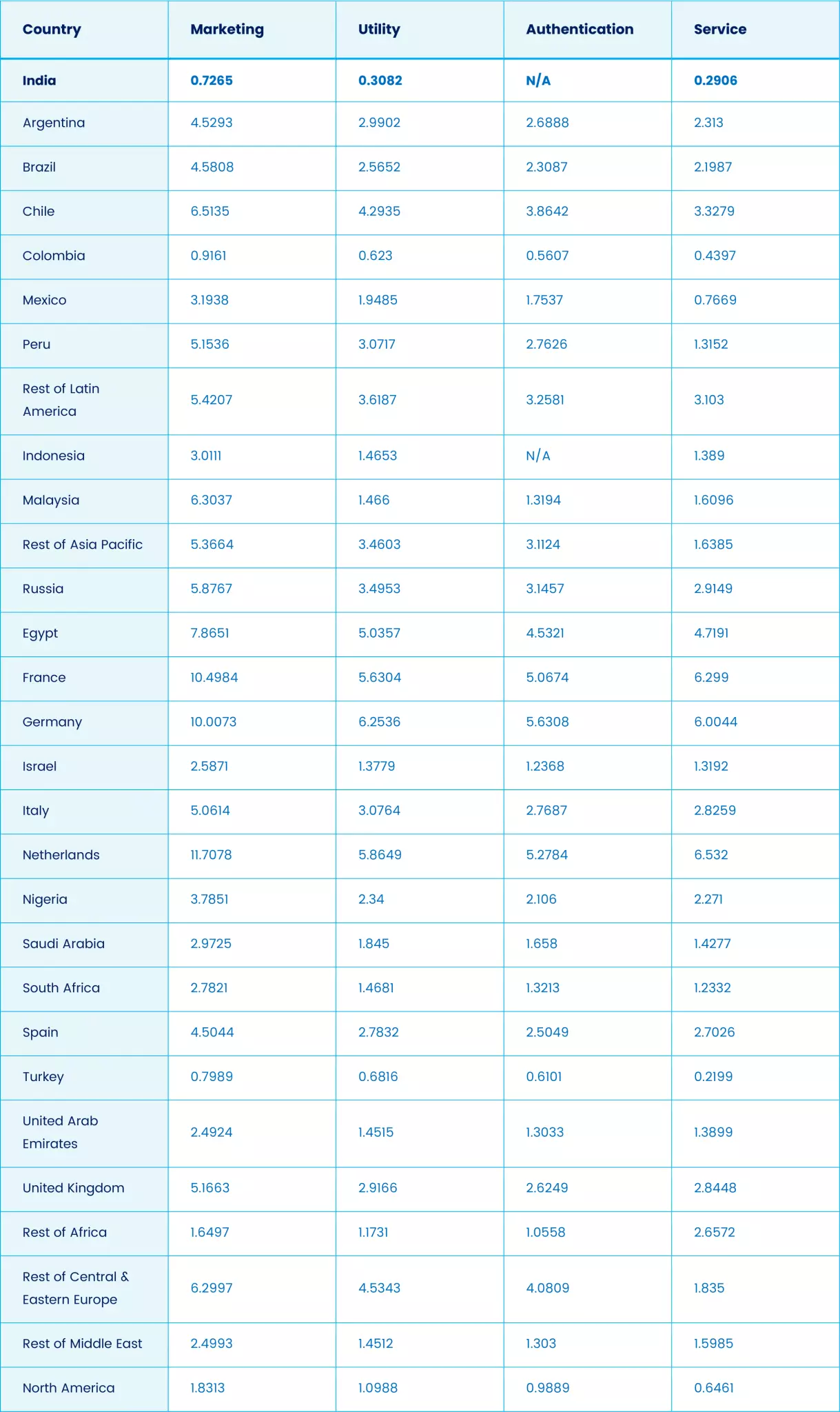 Additional Pricing Model Modifications
Free Entry points conversations: 
Users who click on call-to-action buttons on ads that link to WhatsApp or Facebook Page call-to-action buttons are not charged for their conversations. So, beginning from March 1, WhatsApp will offer users who message businesses through these entry points more free conversations by extending the free conversation window from 24 hours to 72 hours. As a result, user and company interactions can continue as usual, producing better outcomes and higher conversion rates. However, the advertisement itself is not free, but the conversation it starts is.
WhatsApp will start providing businesses with a free tier of 1000 Service (or user-initiated) conversations from June 1st, 2023. However, this won't apply to conversations that start from businesses.
WhatsApp: Price – Value Alliance
Increase in conversion rate with twice the ROI for sales and commerce along with new features coming up which can enhance the engagement.
Huge decrease in the ratio of query across channels which requires human- interactions.
Authentication Conversations:
Open rate is higher than the traditional channels which means companies can reach potential leads faster and also helps to grow faster.
Maximizing ROI while minimizing support costs and moreover, pricing for the same also remains constant.
Additional Features of WhatsApp Business
In addition to the revised pricing structure, WhatsApp is introducing "Conversation Metrics" that let companies assess the effectiveness of their WhatsApp messages. Evidently, the rollout of these features is anticipated to begin in the second half of 2023. Businesses will soon have access to performance data on WhatsApp Manager that will inform them of sends, reads, and top block reasons across Utility, Marketing, and Service categories of conversations. 
However, for marketing messages only, click rate, click-through rate, and media views will be made available. These enables businesses to assess the success of their marketing initiatives. With detailed instructions on how to implement complete ROI measurement for marketing messages, the ROI Measurement Playbook will assist businesses. 
Summarize: Current WhatsApp Business Pricing
According to current pricing structure, WhatsApp Business conversations are divided into two categories, each of which has a different price:  
A conversation that starts as a result of a user message is referred to as user-initiated. Therefore, every time a company responds to a user within the 24-hour customer service window, that message will be connected to a conversation that was started by the user. However, within this 24-hour window for customer service, businesses are permitted to send any kind of message. 
When a company contacts a user via message, outside of the standard 24-hour customer service window, a conversation starts. So, a message template is necessary for communications that start a business-related conversation. Also, every conversation is timed in discrete 24 hour blocks. When the first message in a conversation is sent, whether it is sent by the business on its own initiative or in response to a user message, the conversation is said to have begun. Hence, organisations and individuals are allowed to send and receive any amount of messages including template messages during 24-hour discussion session. There is a single charge for each 24 hour conversation session. 
To Sum Up 
Kevit.io is a full-featured WhatsApp business solution provider that integrates with your CRM, provides a single dashboard for all of your customer touchpoints, supports WhatsApp Chatbot and queries. To know more Book a demo and mail us at coffee@kevit.io. 
Automating business processes with Kevit.io is now just a click away!