WhatsApp Bots to create a Personalized Customer Experience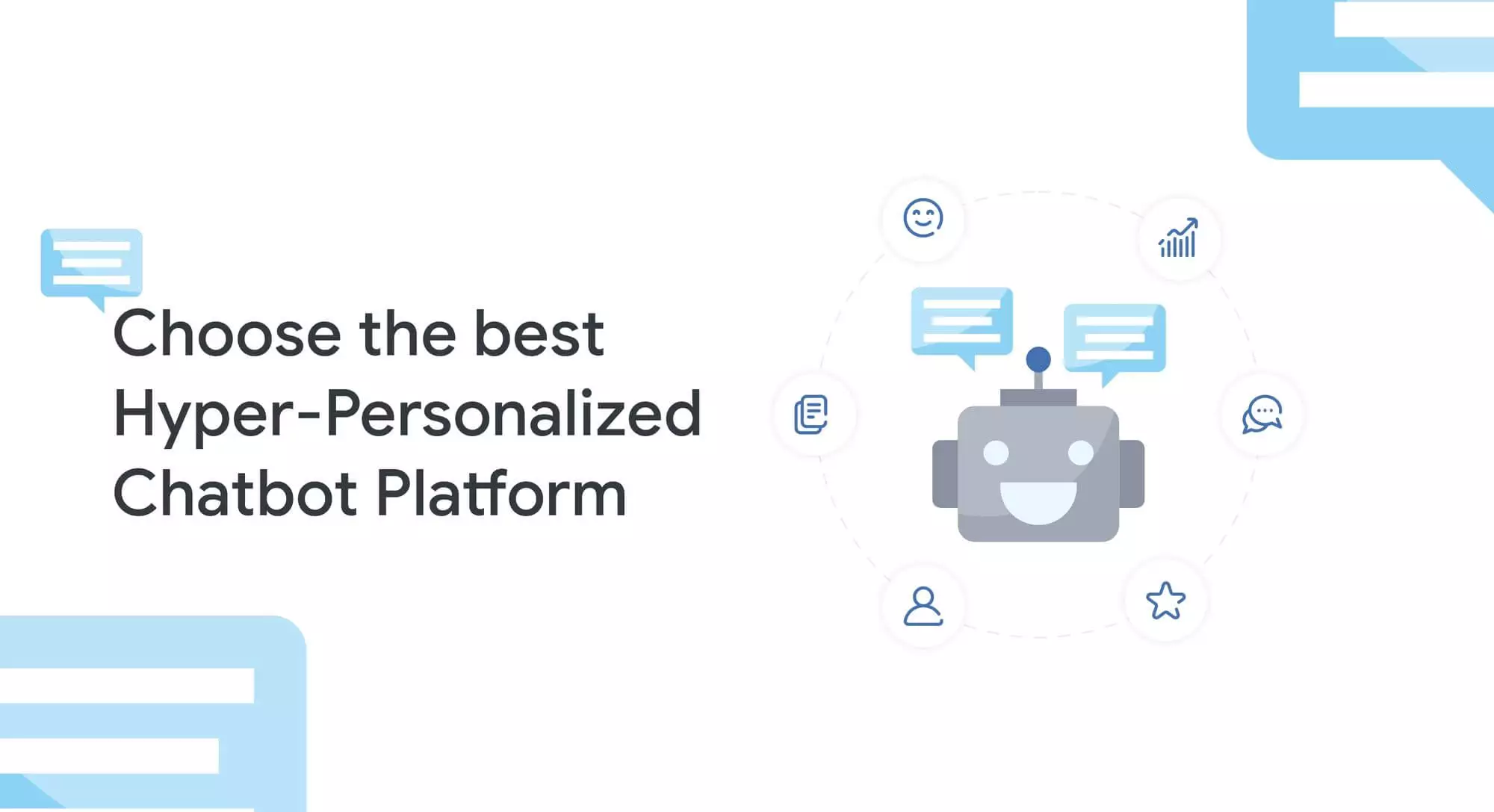 November 12, 2020

Priyanka Shah
Customers don't shop, they experience!
We are living in the era of e-commerce, internet, and mobile technology where things can be bought in a matter of clicks. What we all seek nowadays is a good shopping experience. This is the key factor which if a business is deprived of can question their future existence. A survey conducted by Statista in 2018 stated that over 1.8 Billion consumers worldwide prefer to shop online. So, what made the normal consumer being drifted towards shopping online? Purchasing experience is the factor that made a boom in the online shopping market.
"The customer's perception is your reality." – Kate Zabriskie
Businesses are making the shopping experience more to be fun and interactive for gaining psychological insights into their potential audience & cracking the growth hacking technique by understanding data patterns. The online entities which are rich in CX building tend to attract more consumer than their competitor.
The era of Advance Communication and Personalization
Communication the most trending category with the highest number of applications installs worldwide, which suggests to us the importance of being connected through these chatting apps. With an enormous number of users, the e-commerce business is leveraging these platforms for providing enhanced user experience.
Rich user experience has "personalization" at its concrete base for building an astonishing persona for online shopping. Chatbots is the key technology when it comes to delivering personalized user experience where the end-user is served with recommendations according to their taste, greeted in their language, notifying for offers, and much more. This adds up to the online entity's sales and market value.
WhatsApp Chatbot Assistance Vs Self Product Accumulation
When it comes to a hyper-personalization chatbot can easily beat any modern offline shop as it is backed up with Conversational AI and Machine Learning which advances customer assistance in a 360-degree way.
WhatsApp serves to be the most promising platform for chatbot development in any business genre. Incorporation of multimedia support, GPS tracking, business profile, voice messaging, calling feature, and no-downtime has made WhatsApp the sweet-spot for bridging the gap between business and their consumers. Chatbot leverages these features at its most for providing smooth customer experience leading to successful checkouts.
Hyper-Personalization with WhatsApp Chatbot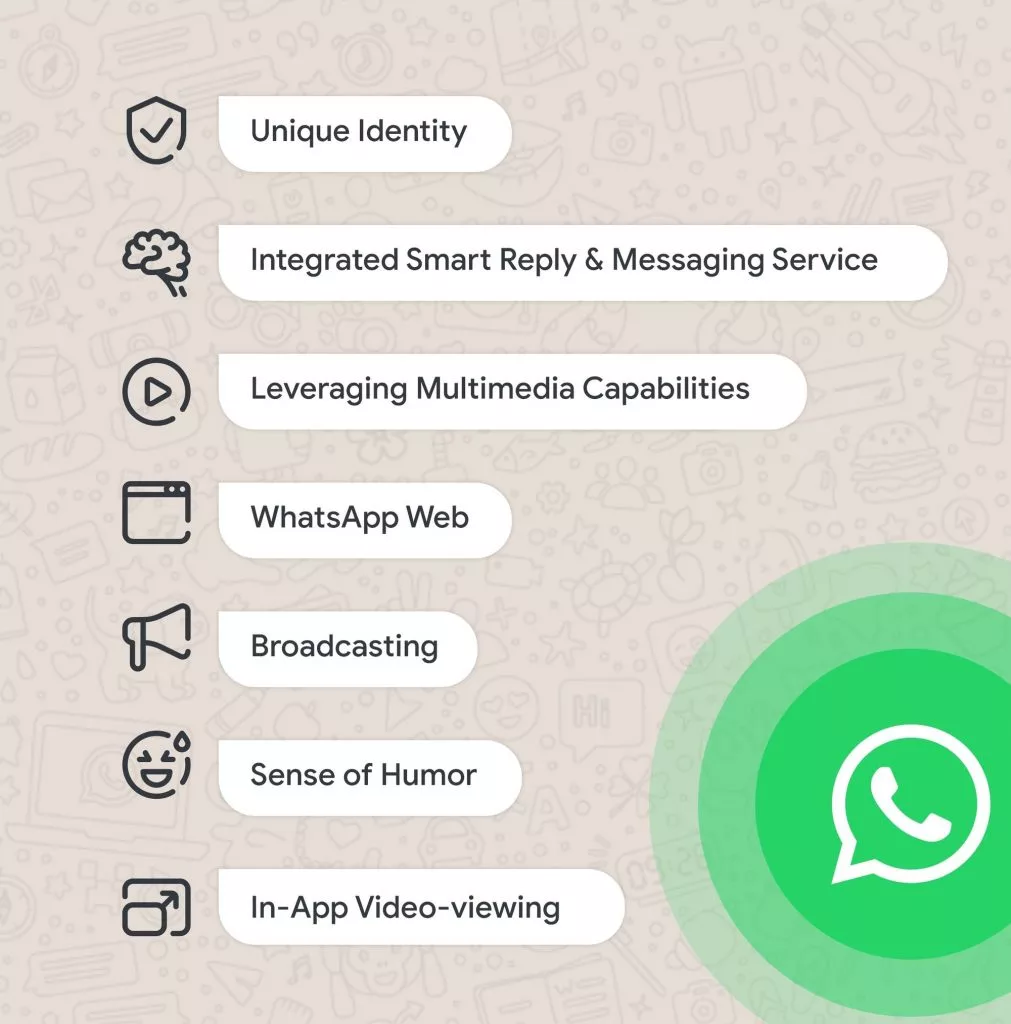 The WhatsApp number is the crucial aspect for any business to be in touch with their audience for a comparatively longer time than any social media platform as mobile numbers are more prominent. Chatbots save customer information like the taste, age, gender, location, and other aspects for a respective user to greet and recommend them accordingly.
Integrated Smart Reply & Messaging Service
Corresponding to your GMT and service availability the chatbot can handle user queries and instantly reply with satisfactory solutions. For instance, if a customer is requesting a product check while your official business hours are over, the chatbot can take note of customer details and revert later, also stating a regret message for unresolved issues or queries at that particular time.
Leveraging Multimedia Capabilities
As you know all know WhatsApp is the king when it comes to sharing multimedia. This feature has a lot of potentials through which the business chatbot is delivering interactive resolution to consumer queries having gifs, documents, automated online calls, audio, and video support. This makes the solution easy and effective. Query solving will involve examples which the end-user can easily grasp.
In 2020 with 2-factor authentication, data encryption, and verified accounts, WhatsApp stands with the gained trust of 1.5 Billion users. With this reliability consumers also take benefits for getting assistance on their web browsers too.
Enhance your capability of customer retention with a broadcasting feature that will notify your followers with offers, new arrivals, coupons, pending checkouts, and many more strategical posts for growing business.
Every second chatbot platform has textual as well as interactive features but when it comes to the sense of humor no one can beat WhatsApp. With humorous gifs & emojis, you can make your chatbot sound more friendly.
Any kind of product display, troubleshoot video or promotional ad can now be viewed by the user in their WhatsApp screen. This prevents them to switch back and forth to YouTube, it's a small but very effective feature that is of great convenience. This feature positively affects the views on your video.
No other application has come even closer to WhatsApp's standards of communication. Day to day disruptions in technology is making this application more user friendly and trending. This is the best time to transfigure your business sales with WhatsApp Chatbot. We at Kevit.io qualifies in developing the best Conversational AI for every business sector. Visit our website Kevit.io or reach us at coffee@kevit.io.
Automating business processes with Kevit.io is now just a click away!