WhatsApp Chatbot for Real Estate Industry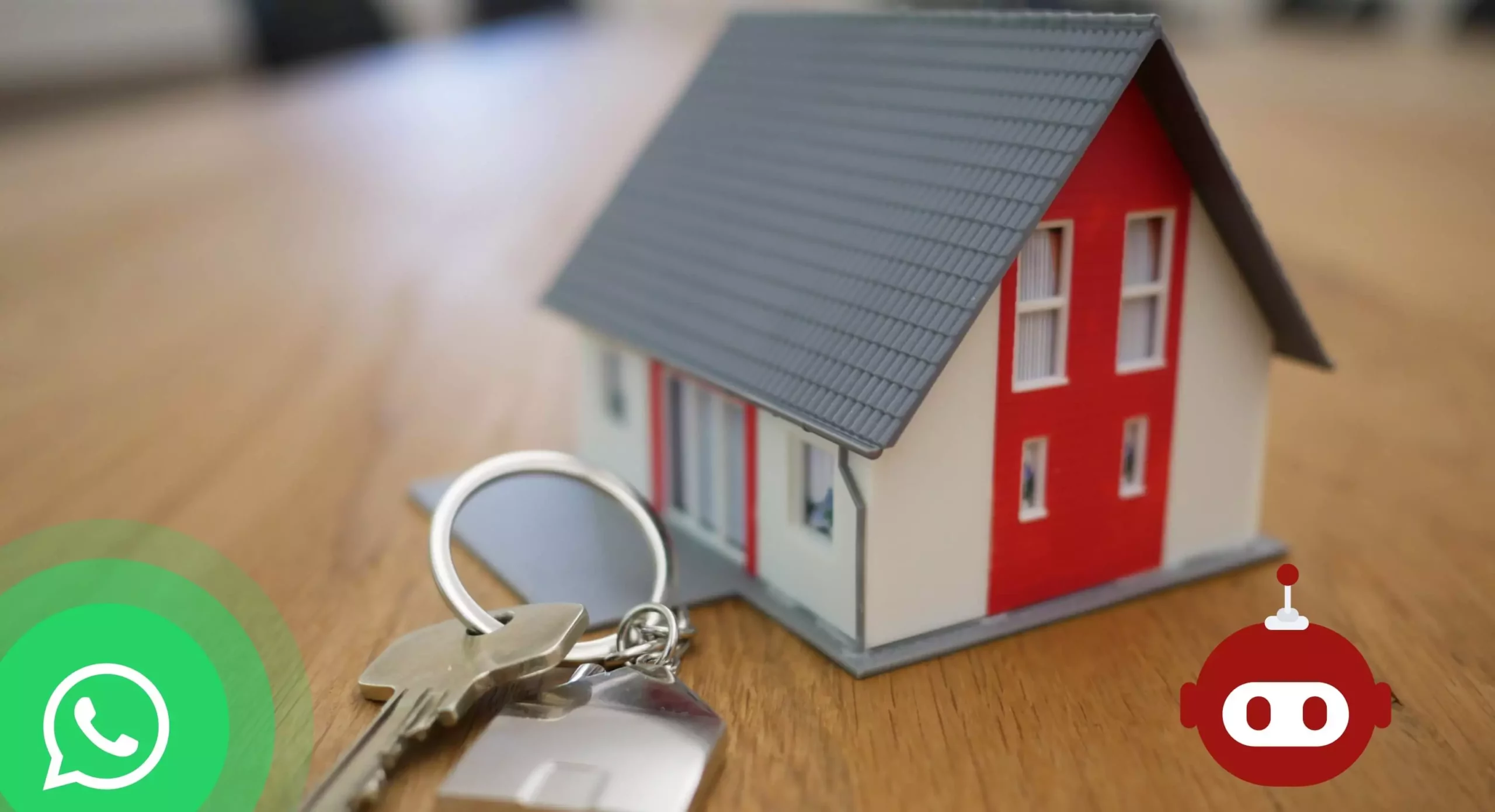 November 12, 2020

Priyanka Shah
The real estate industry is one of those industries where communication plays a vital role which involves a lot of phone calls, emails, and follow-ups, thereupon most preferred way of communication for most of the people these days is messaging. Even after associating with real estate agencies leads are not qualified which is in a way waste of time. By the use of the WhatsApp chatbot for the same, you can easily handle all such tedious stuff without much of nagging.
Within this context, WhatsApp chatbots are an efficacious method to make the lead generation process feel more engaging and increase your conversion rate.
WhatsApp Chatbots are streamlining interactions between people and companies by enhancing customer experience. Real Estate sector bots are transfiguring the way companies leverage buying, selling, and renting the properties. Hence this is where chatbots come in handy. By using real estate chatbots, businesses can not only qualify leads and send follow-ups, but can also raise engagement and increase perhaps sales.
Real estate is one of the most expository sectors of the global economy which has been valued at $228 trillion at the end of 2016. Apparently, that value is expected to be higher as the global real estate investment market that surges an increase from $7.4 trillion in the year 2016 to $8.9 trillion in the year 2018.
Problems arising into the battle of Real Estate
It's a Sunday Morning your phone is on vibrate, but all of a sudden you feel the buzz of your phone. By intuitive to yourself that "please let this be a qualified lead interested in my new listing." And then your eyes meet the screen, it's an email of an advertisement for Netflix membership.' You feel awful, you are frustrated and tired, even though after much of cold calling, door knocking, and spending the rest of the marketing budget on flyers for this new condominium that you've listed, the major missing is the key factor is leads. To all the problems the answer to revolutionize your Real Estate Business is WhatsApp Bot, here to change how you get listings, do your advertising and qualify your leads. Not to mention automate your lead follow-ups! Real Estate Agents all compete only for one thing I.e. leads.
It is a business that is people-oriented. To close sales, in-person interactions are mandatory. In the past era, the volume of a real estate agent's interaction with a customer always happened face to face. Whether it was a consultation with your agency or a Sunday meet at an open house, you built an affinity with home buyers with a handshake, and with your expertise.
Once after home buyers have done with their research, they start reaching out to agents, and they expect the responses just as early as possible. But various factors prevent agents from meeting their digital expectations.
It is irrevocable that agents respond to every customer as quickly as possible of which they risk losing that buyer to another rivalry. Your response time shall be the difference between closing a sale or losing one.
Likewise, whether a person is looking to sell, buy, rent, or inquire about a home, they will invariably end up filling out a bunch of lead capture forms on several real estate webpages.
Everybody around knows how to fill out a hard copy of a form, but they feel it as a tedious task.
Form-filling is one of the most monotonous tasks in an industry like real estate where competition is intense, response time is key, and personalization is a differentiator, which is easy for your landing page to fall through the gaps when it uses a form for lead capture.
How WhatsApp Chatbot can help to converse in a better manner?
Quick response time is the key to attract a potential buyer to your business. But digging a little deeper, the benefits are more abundant.
WhatsApp chatbot for real estate to give users an indulgent experience by instantly responding to their queries in a matter of time which saves your time.
It transforms the actual procedure of sharing the lead data from a mundane task into a conversation. In a way it makes the lead generation feel more engaging. Moreover, it gives prospects the perception of instant response that is requisite to generate leads at a scale in the real estate industry.
A plethora of essence goes into the process of lead generation and it also takes much of time to puzzle out what the real estate agents have to proffer & what exactly the customer is looking for.
Below are the reasons why WhatsApp chatbots in real estate tend to be the right solution:
Real-Time Enquiry
Once when a user redirects on your website, they promptly get their questions answered by the WhatsApp chatbots. They shall not have to wait for any sort of assistance from any human agent in accordance to seek answers related to the property they are interested in.
Since real estate agents or brokers have are much occupied with meeting deadlines, shift timings, it is hazardous for them to remain available to the user throughout the whole day. By WhatsApp chatbots in real estate being accessible round the clock, your customer's queries can be direct even outside of working hours.
Better Customer Engagement
Initially, we used to have hard copies of forms given out to the people in person to address the sort of product they are highly interested in, which slowly replaced virtually. Therewithal with customer support engulfed by WhatsApp chatbot can be used for lead generation and sales, product proposal, customer feedback, etc. Hence they are a boon to customers.
Being a real estate, you have a ton of things on your plate apart from following up on people who are yet to be a potential customer. WhatsApp Chatbots can be ease utilizing the follow-up process on your leads via the medium they select, which automates the process smoothly.
Scheduling Property Viewing
After the prospect gets into the sales funnel, the WhatsApp bot schedules a tour and, in a way, makes sure on introducing the client and the real estate agent.
If you are looking to build a WhatsApp chatbot for your real estate business which is business-centric to meet your specific requirement in a matter of hours! At Kevit.io, we would love to assist you with our expertise in bot development and customer insights. Mail us at coffee@kevit.io also visit us at Kevit.io.
Automating business processes with Kevit.io is now just a click away!