Why do you need a WhatsApp chatbot for your business?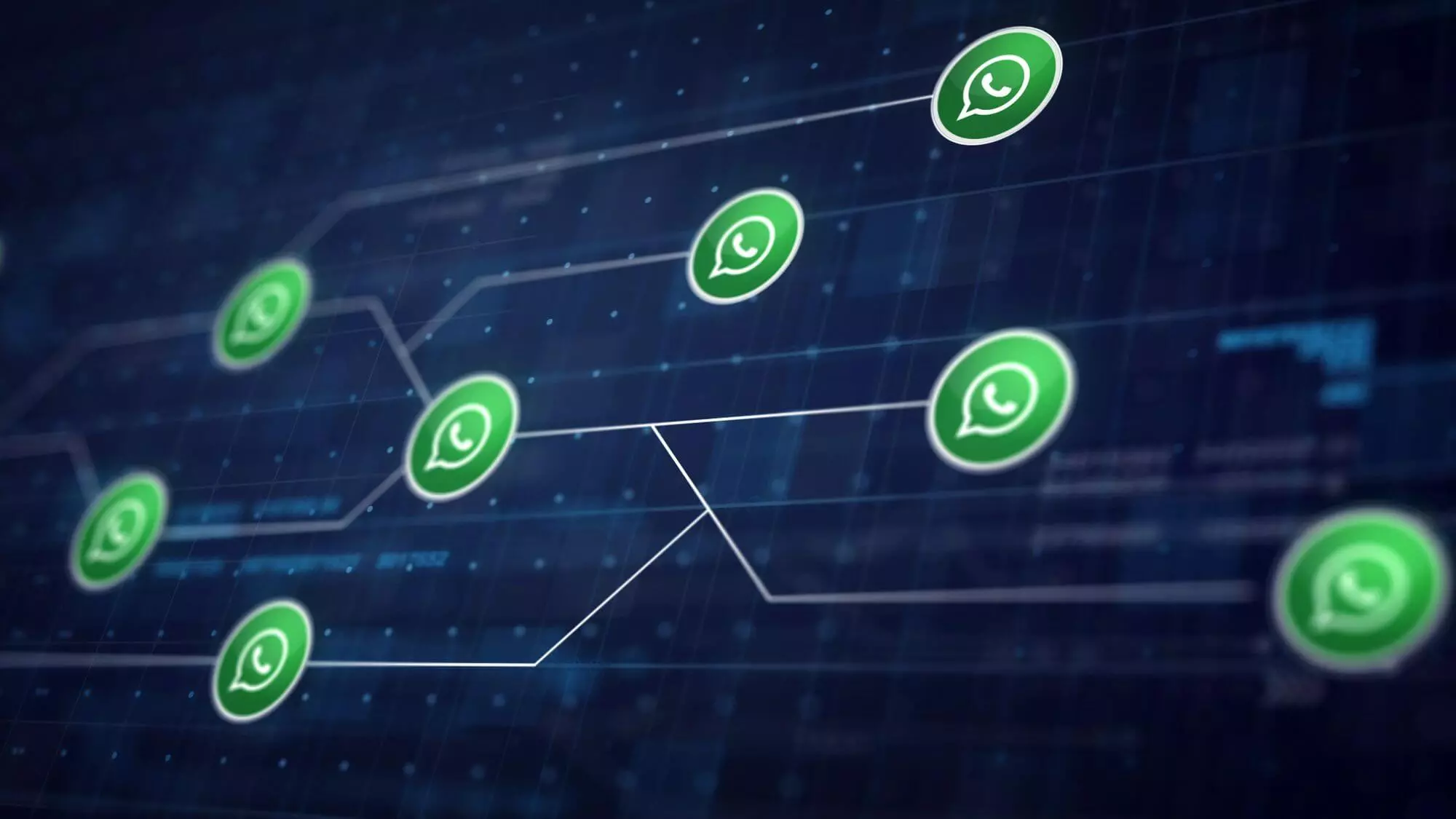 November 12, 2020

Priyanka Shah
In today's world, everyone knows that – To stay competitive in modern business you have to automate as many of the processes of your business as possible. This shows the value of chatbots because of their ability to automate conversations throughout the organization. It is a proven fact that WhatsApp is one of the best medium to reach larger audience. More than 65 billion messages are currently being sent daily via WhatsApp that is to 2.7 billion per hour, 45 million per minute, and more than 750,000 per second! Hence, WhatsApp chatbot are extremely beneficial for businesses. Everyone knows that it saves time, money, work 24*7, etc. But only these are not the reasons.
Kevit has delivered humongous values to the client's business with our smart AI chatbot solutions. Now it's your time to get some! There any many other crucial points and reasons to have a WhatsApp chatbot which you must know. Let me give you 6 most important reasons to have a WhatsApp chatbot immediately!
Reasons to deploy chatbot:
1. Improve business Branding & Marketing
When chatbots are developed smartly, they have the potential to serve great user experience. With a WhatsApp chatbot, you can offer memorable interactions and deliver marketing automation. Also, platforms like Facebook and online "click to ads" allows to redirect traffic right to your brand's WhatsApp chatbot.
Setting a WhatsApp chatbot for your brand can work for all kinds of creative implementations that reach new customers. Unlike other forms of marketing, WhatsApp bots won't bore your customers, They keep your customers entertained for longer. WhatsApp bot has proved that they are unique because they engage your brand with your customers, and also retain them.
2. Scale-up operation
WhatsApp bots are limitless. While live agents can handle 2 to 3 conversations at a time, a WhatsApp chatbot can reply to thousands of chats at a time. By employing WhatsApp chatbot for your organization, your business can get a boost. It overcomes the difficulties faced by customer service agents, like break time and multiple customer handling. It can handle 90% of interaction itself as well as it can step aside when human intervention is needed. This reduces work pressure.
3. You are selling to Millennials
According to the report, 70% of Millennials claimed that they have positive experiences with bots. Millennials are likely to use self-service options like chatbots, instead of engaging with customer service people. And the platform like WhatsApp is the most popular platform among Millennials. WhatsApp statistics shows that Millennials are mostly likely open the WhatsApp at least once in every hour. So your presence on WhatsApp business with smart AI bot can help you get connected with them directly.
Being the generation of smartphones, millennials are not used to waiting on hold and queues. They are occupied with speed and instant response. Tools like WhatsApp chatbots are like the best match for them. Millennials like to interact with their friends via various messaging and social media apps. So we can see that Messenger chatbots are growing explosively compared to other chatbots because of its conversational nature. Plus, Millennials are the biggest tech-savvy. These reasons are enough to prove that WhatsApp chatbots are the perfect tool to attract Millennials with your brand.
4. Marketing content through WhatsApp chatbots
There is a large amount of content and information available for brands. Technical innovations make it possible to access this content over the internet easily. But sadly, only a few companies are trying to provide this content with a personalized approach. Through WhatsApp chatbots, advertisers can influence clients in the best possible way. It results in an improvement in engagement and communication of your brand.
Users who interact with a brand and are searching for something particular will need that information quickly. Artificially intelligent WhatsApp bots can filter huge amounts of content and provide the users with what they require. You can configure the distribution of content with an effective strategy and can build brand understanding for your target audience. Additionally, the gathered information and analysis of customer's behavior can be used to enhance your marketing strategies.
5. Better than Mobile Apps and Websites
WhatsApp chatbot has a unified interface, plus it takes less development time than Website and Mobile Apps with Lower Development Cost. WhatsApp bots are the most comfortable tools to engage mobile users. WhatsApp chatbots are more advanced technology and it does not affect the user's storage space, they do not need to download the bots, they are already available on a platform which user uses on a daily basis.
There are many tools out there allowing companies to communicate with multiple users by using email marketing, social media, and websites. Unfortunately, these tools do not help companies to communicate with people on a personal level. But with WhatsApp bots, you can now do individual targeting and Reach mass amounts of people at the individual level.
6. Increase loyalty and attract customers
Winning customer loyalty is getting and harder and harder today. Customers don't trust brands so easily anymore plus customer service has increased exponentially too in every business. Nowadays customers are demanding instant engagement, and quick problem-solving approach and chatbots is the most ideal way to do so. It seems that your only choice to increase customer loyalty is by improving their experience with the brand.
WhatsApp bots are able to keep track of every single customer's purchase decisions. This information enables a business to get a better understanding of its customer's likes and dislikes. WhatsApp chatbots can provide personalized services to each consumer, specific to their interests. And as per research, Customers who get offered personalized suggestions, offers, and services are likely to remain loyal to the brand. On the other hand, You cannot expect your sales staff to remember every single customer's purchase history, but you can expect a WhatsApp bot to do it with zero error.
Know more about how you can integrate this technology into your business by getting in touch with us via coffee@kevit.io and visit us at Kevit.io.
Automating business processes with Kevit.io is now just a click away!