Why WhatsApp's Design makes it such a powerhouse for chatbots?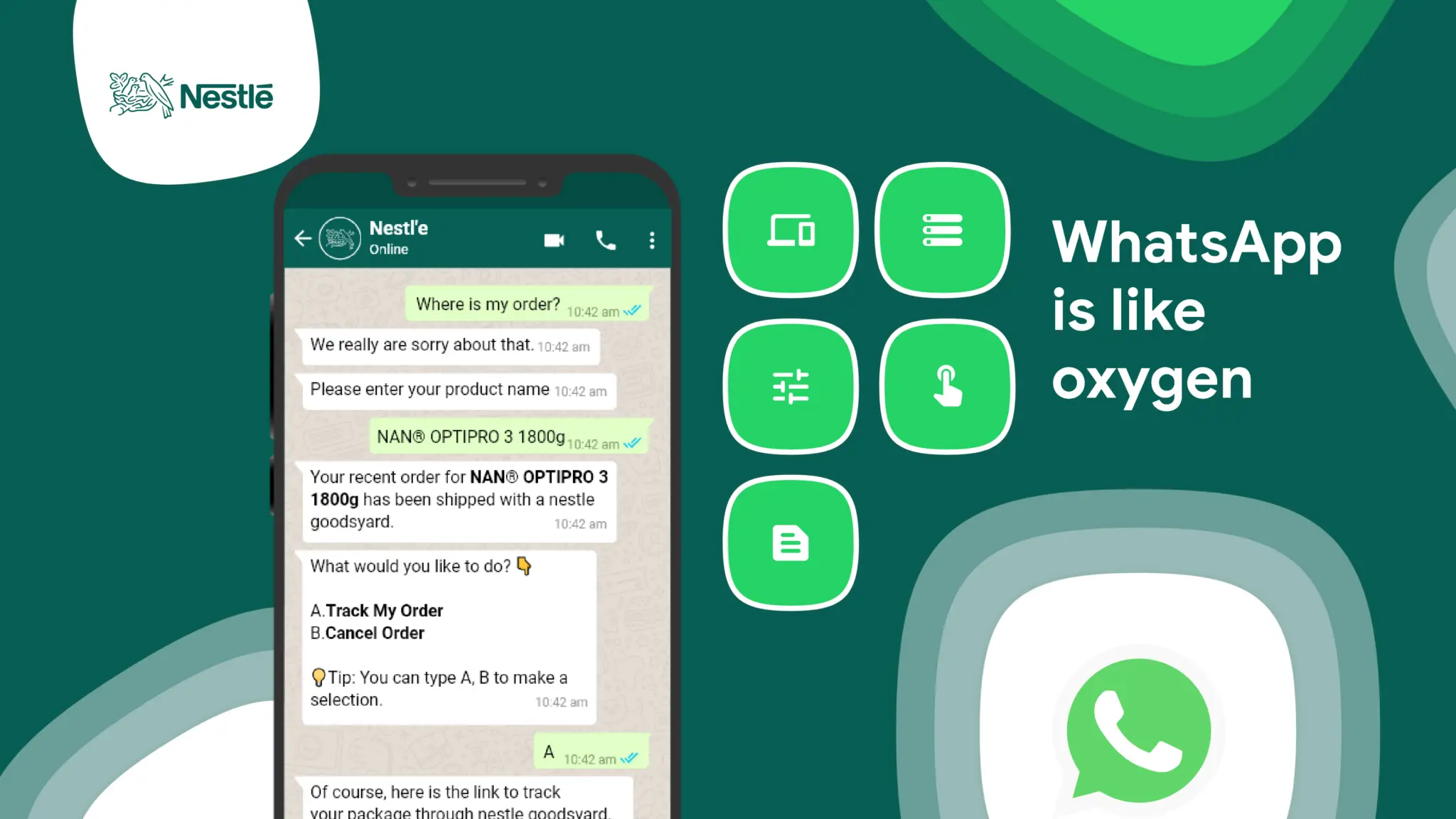 August 26, 2021

Priyanka Shah
WhatsApp design insights have made it such a remunerative interface, not only because of its adaptability, lightweight WhatsApp design, simpler use but also, it's intuitive and makes speed its underlying ethos – punctiliously the kind of attribute consumers go gaga over. 
"In some countries, WhatsApp is like oxygen." — Jan Koum
He is the co-founder and was the CEO of WhatsApp.
When messaging apps saw this people flood of 3 billion users, WhatsApp alone had 1.6 billion users (July 2019) using the conversational platform on a monthly basis. These figures are more than enough to accredit WhatsApp with the tag of the undisputed messaging app king. Facebook Messenger at that time had around 1.3 billion users. Even though both the names are attached to the same parent company, Facebook Messenger can hardly be called a rival and there are explicit plans to now unify the services.  
When companies around the world like Flipkart, Wish, Iberia, etc. have incorporated this feature of WhatsApp, then there have to be some solid ground reasons for the same. And the reasons are in a five-fold pattern. As Charlie Deets, the former Lead Product Designer for both WhatsApp and Messenger, illustrates on Medium, five values make up the core of the messenger's design principles: 
"(1) The interface should feel native to the device the person is using 
(2) The app should be lightweight and require as little storage as possible 
(3) The interface should be simple 
(4) User actions and animations should be quick to respond 
(5) Features should provide obvious utility so they require little introduction." 
While Deets refrains from calling WhatsApp the superior messaging platform for B2B communications, for obvious reasons, his message is clear. When it comes to user-friendliness, WhatsApp reigns supreme. 
One such example to show WhatsApp dominion is Nestlé Middle East.  Nestlé Middle East is a service provider across the all-Middle East countries for the last 80 years till date. But the brand wanted to advertise their healthy baby food to the Doctors, Child Specialists, and Nutritionists across the Middle East Region. Also, during the Covid-19 pandemic, Nestlé was providing steps for all mothers on how to protect their babies and take care of their own health. For a solution to meet all these needs and more, here at Kevit.io we gave a WhatsApp Chatbot to full fill all these purposes of Nestlé. The bot has capabilities to showcase the Nestlé baby food products, showing upcoming webinars, sending out tips on baby's health, and more. The bot helped Nestlé to – 
Sending out Webinar updates
Sending Webinar reminders to the registered users
Product marketing
Spreading awareness
TO SUM UP 
Connecting billion of users is an everyday task for WhatsApp and its now granting limitless business possibilities to reach and engage with its enormous audience. With WhatsApp for Business, businesses now not only interact with their customers on a platform that they love but also execute it swiftly and at scale.  
But for the same, choosing the correct vendor in the form of a WhatsApp building platform is of utmost importance because they will help you with your WhatsApp business approval. We are ready to help!!! We at Kevit.io, are ready to help you with services like Conversational AI and Virtual Assistant bots to automate customer conversation for your business. It's time to convert your targeted audience to your customers with our expertise. Explore our services at Kevit.io or mail us at coffee@kevit.io.
Automating business processes with Kevit.io is now just a click away!