WhatsApp Business API- Next Step to WhatsApp Business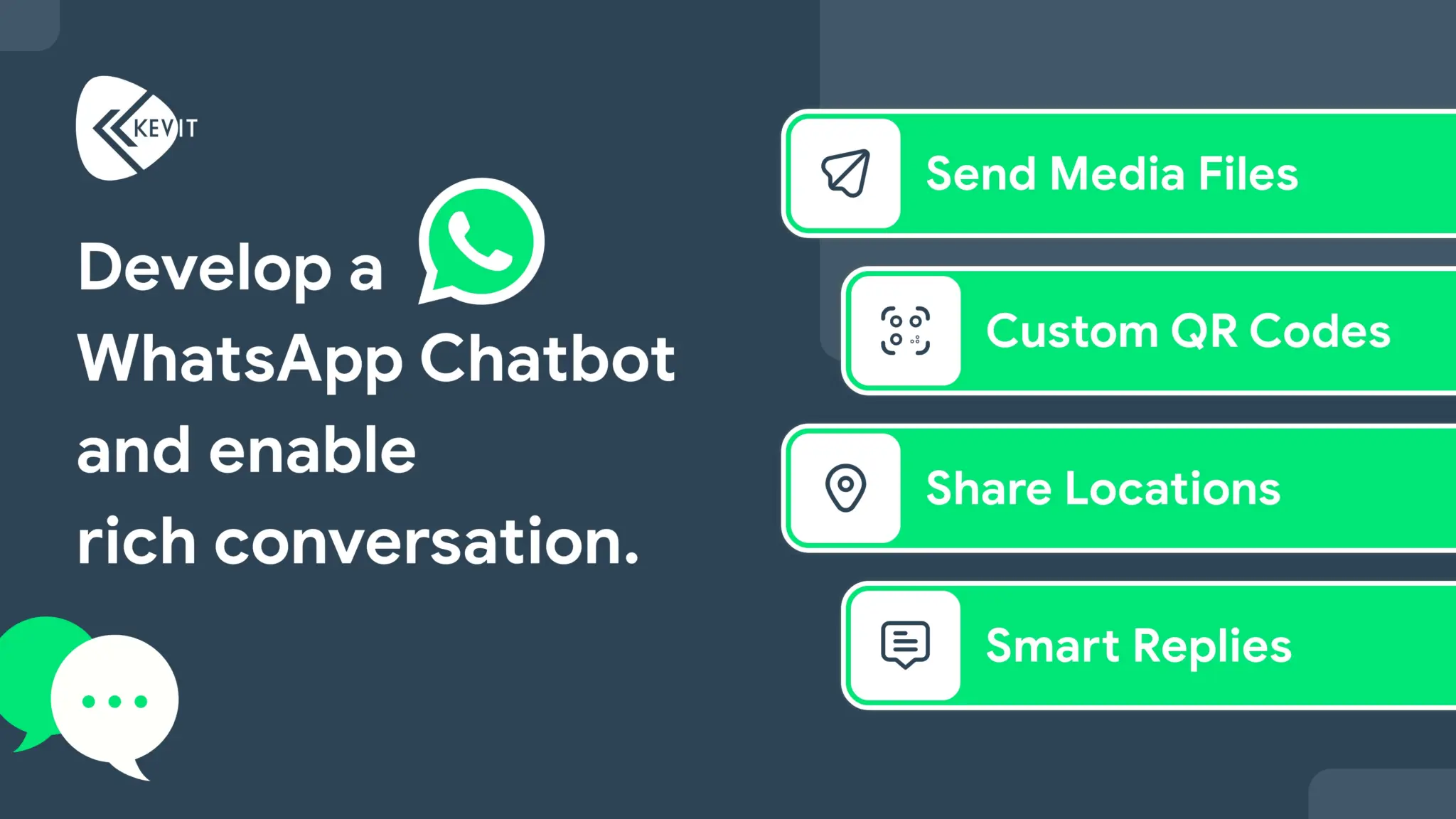 September 15, 2021

Priyanka Shah
With about 2 billion users monthly in 180 countries, WhatsApp remains the undefeated leader of messaging apps. And you're wise if you have decided to leverage this dynamic platform to carry out your online business. This platform can be called a breeding ground for customer engagement, and it's an intelligent business idea to be where your customers are. For the same, WhatsApp has two products- WhatsApp Business app and WhatsApp Business API. The WhatsApp Business App is mainly used by small-medium companies and its main purpose is to facilitate better customer support and for businesses to connect with the customers. But when the talks are about medium to larger enterprises, it's time to switch to WhatsApp Business API. API stands for Application Programming Interface. It is used to allow two software sets to form an integration. Much like two or more software to connect to each other. 
We will understand how API integration is used to merge platforms and incorporate them into WhatsApp Business. Facebook launched WhatsApp Business API in August 2018 when it realized that there were large businesses, that weren't WhatsApp-first, they were WhatsApp-only. WhatsApp's Business APIs facilitate companies to converse with their humongous customer base. While a live chat-style solution like WhatsApp Business is useful if you have only a small audience who wants to talk to you in real-time, you need something more robust as a large firm.  
What is WhatsApp Business API? 
The WhatsApp Business API is a powerful tool for businesses to manage relationships with their customers. With the WhatsApp Business API, businesses can leverage an array of features such as automated welcome messages, order confirmations, delivery notifications, and more. Companies are also able to use the API in order to gain insights into customer behavior and engagement trends. Additionally, businesses can use the API to provide quick and personalized responses to customers' queries and complaints. All in all, the WhatsApp Business API provides companies with a reliable platform for increasing customer engagement and expanding their reach. 
Who can use WhatsApp Business API? 
The WhatsApp Business API is a tool that allows small businesses to use WhatsApp to communicate with customers. With this API, businesses can build their own custom chatbot applications and integrate them directly into the WhatsApp platform. This enables businesses to automate customer service interactions, respond to inquiries quickly, and even offer discounts or promotions using WhatsApp chatbot. The API is also useful for quickly creating customer profiles and managing customer conversations across multiple channels such as Facebook Messenger and Telegram. Furthermore, since WhatsApp Business App is available on both iOS and Android platforms, businesses can easily use it to connect with their customers wherever they are. In addition, the Business API provides an easy way for small business owners to integrate various third-party applications into their existing workflow such as payment processing services. Finally, by using the API, companies can create tailored experiences for their customers while increasing their overall efficiency in providing support services. 
Medium and large size enterprises get the following benefits from API:  
No limit on the number of users and devices 

Connection to a WhatsApp CRM is supported 

 

Programmatic messaging like notifications is supported

 
Key Features of WhatsApp API 
Some WhatsApp API features which can help you to boost your sales:
Automate conversations via WhatsApp Business API and setup large volumes of immediate responses to repetitive customer queries. 

 
 API allows responding to customer queries even in non-office hours.

 

 
Generate and qualify high value leads and drive product consideration. 

 
 Customers can now place orders, locate stores, schedule appointments, request returns and refunds, cancel orders, and more. 

 
Use of NLP to understand human language and improve human-machine communication. 

 
Seamlessly handle conversations between human brand advisors and automations. 

 
Strengthen your backend systems with customer database and CRM. 

 
 

Verified Business profile to gain customer trust. 

 
Notify customers with custom notification on WhatsApp. 

 
Live Chat option made available with multiple agents. 

 
Automated processes like additional purchases, repeating previous orders, using coupons and offers, retrieving receipts, etc. 

 

 
Integration with AI Chatbot.

 
What are the factors to consider switching to WhatsApp Business API?
1. Nature of business
First step is to decide what is the type of your enterprise- small, medium, or large. This can be done on the basis of the type of products you manufacture, geographical location, and the customer count.
2. Cost
Studies have shown that WhatsApp texting is relatively cheaper than a regular text message. And at the same time WhatsApp has proved to be a lot more effective than any other communication channel. But for API, businesses need to get a WhatsApp partner who can get them verified from WhatsApp. This means when the number of users gets overwhelming, it's time to use paid service. Therefore, small businesses may lack the financial resources to afford WhatsApp's APIs.  
3. Customer count
Sending manual WhatsApp messages will become a headache for you if you have a huge consumer base. And so, answering each user's queries becomes a tedious task. Therefore, automation is encouraged if your customer base is huge.  
How to get WhatsApp Business API?  
You can acquire WhatsApp Business API in few easy steps:
You need to create a Facebook Business Account and Facebook Business Manager Account by clicking on business settings to create a business profile. 
Once Facebook business verification is done, you can create a WhatsApp API account by going to the WhatsApp Business website and registering your business with your business name. Then, you'll be able to get the WhatsApp Business API, which will allow you to build custom applications and tools for your business.  
After setting up the WhatsApp business profile, you will receive a verification code on the registered mobile number of your WhatsApp business account for business verification. You'll also be able to specify what use cases you want the API to serve, such as customer service or marketing.
You are ready to go, and you can start using their services right away. With this powerful tool in hand, businesses can easily connect with customers around the world using their preferred messaging platform. 
How is WhatsApp Business API Different?
The WhatsApp Business API is different from the standard WhatsApp and WhatsApp Business app in several ways. If you're struggling to understand the differences between WhatsApp, WhatsApp Business and WhatsApp Business API keep reading to know why WhatsApp Business API is the right one for your business.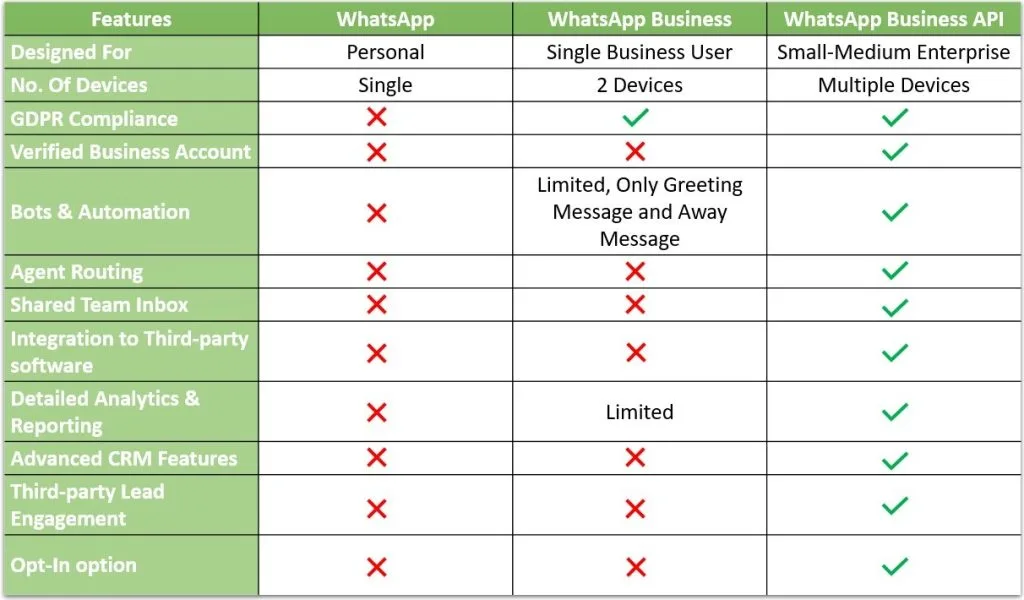 To Sum Up:
Applying for API takes time, but with the assistance of the right business solution provider, the process can be straightforward. Additionally, the value you can gain from interacting with leads and clients in their preferred settings and with quicker response times is definitely worth the wait. After all, WhatsApp has the largest and busiest user base of any messaging service, sending 65 billion messages every day! Therefore, whether you want to use the WhatsApp business platform to generate leads, provide customer service, or increase user engagement using a combination of live agents and chatbots, a WhatsApp integration API is the way to go. Kevit.io has collaboration with authorized WhatsApp Business partners, so are you ready to get started with WhatsApp automation? Book your demo now or mail us on coffee@kevit.io to know more WhatsApp Business and its Automation. 
Automating business processes with Kevit.io is now just a click away!