WhatsApp Chatbot in Banking Sector!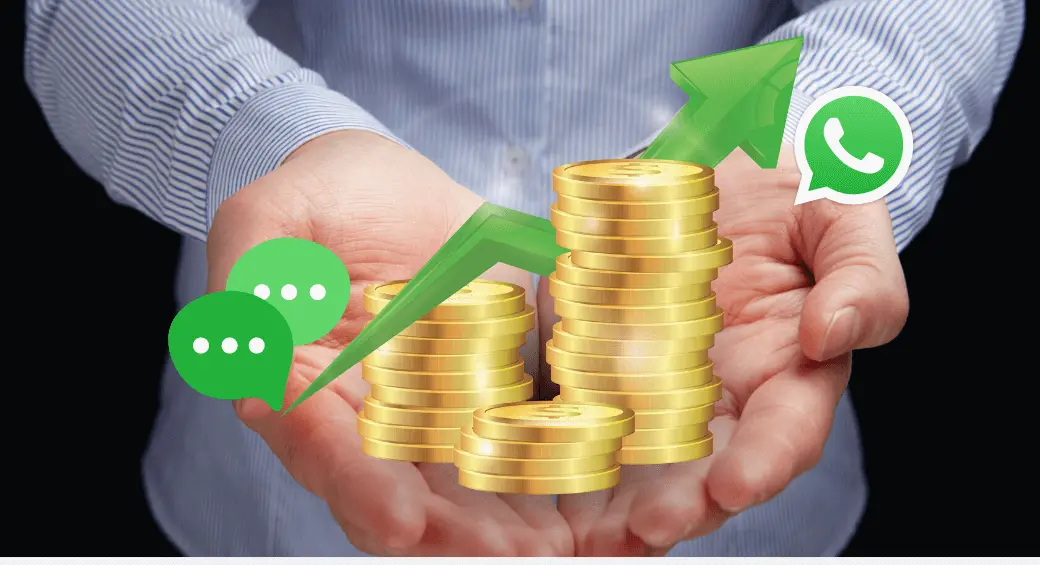 September 2, 2020

Priyanka Shah
Countless technologies stand to perk the Banking sector. Over the last several decades, technology has transformed the way we are supposed to do the banking related transactions, indeed new technologies are the flavour of the season.
Gradationally Banking Sectors are gripping Artificial Intelligence to launch WhatsApp chatbot solutions, reducing costs, and serving increasingly tech-savvy consumers. In many instances, chatbots are developed to facilitate two-way communication, replacing channels such as phone, email, or text. The objective is to provide quick service and transactional support.
The advancement of the WhatsApp chatbot: Augmenting the bar of intelligence over time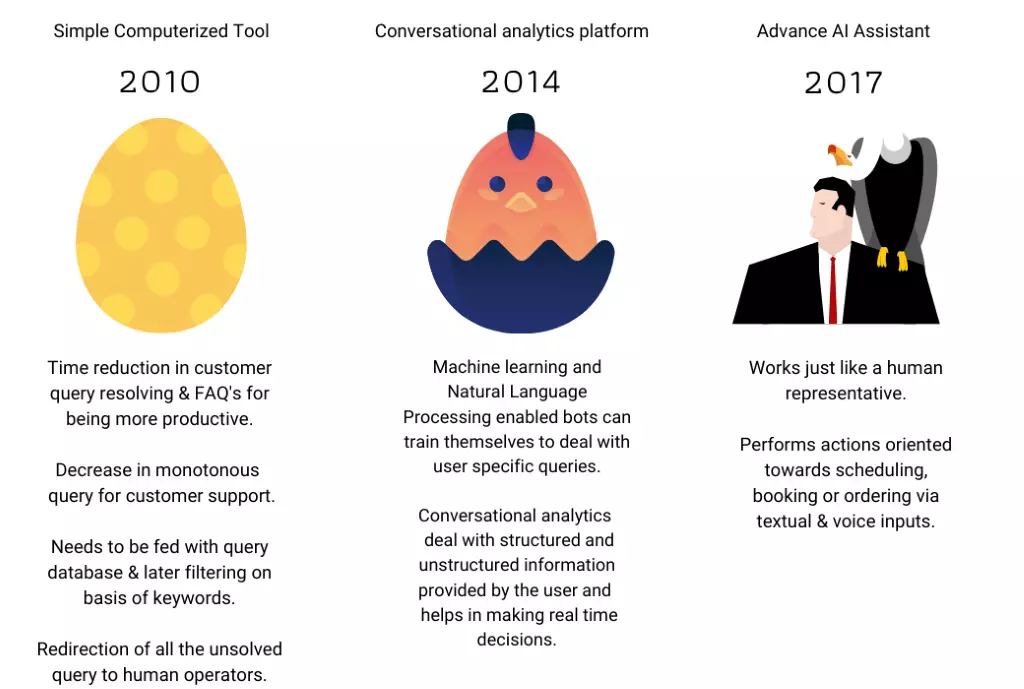 Besides WhatsApp chatbots gaining more mechanization, many firms across the globe have started providing suitable off-the-shelf products that help developers to build, test, host, and deploy these programs using Artificial Intelligence Markup Language (AIML), an open-source specification for creating chatbots. A few platforms support integration with payment providers for seamless processing of customer payments based on a customer's interaction with the bot.
Deloitte 2019 study emphasizes the importance of digitization in the banking sector as FinTech continues to grow, and retail banking is rapidly embracing mobile-centric customer experiences.
Chatbots have to mark their presence in India as well. For instance, Kotak Mahindra Bank is the first to launch the voice chatbot named "Keya". Bank of Baroda has also deployed chatbot to handle customer queries. HDFC Bank's EVA (electronic virtual assistance) is the largest Artificial Intelligence-powered chatbot. EVA has already answered 5 million queries with 85% accuracy.
Implications of WhatsApp Chatbot in banking sector:
The Primary implications which evolve around in WhatsApp Chatbot for Banking Sector are:
A study conducted by Gartner suggests that 85% of banks and businesses will be communicating with customers via WhatsApp chatbots in upcoming times. Another contrasting study by Juniper Research shows that chatbots can help banking & FinTech players save billions of working hours through automation and implementation of various conversational tools.
WhatsApp chatbot for bank offers, an ideal channel to provide customer support as they need not wait for hours/days to get their simplest of queries resolved.
Your WhatsApp chatbot can answer all the common questions & queries instantly. If in case the chatbot gets stuck and is unable to answer a complex query, then it can easily direct the query to a human customer support agent, within the easy & convenient communication platform of WhatsApp.
One of the constant struggles that banks and FinTech companies face is in getting their notifications and alerts seen by the customers.
Sending notifications through the WhatsApp API allows the banks to significantly boost their chances of customers opening the notifications.
Whether it is to send a cheque deposition notification or a reminder to make the upcoming bill payment via a FinTech app, WhatsApp bot does it effortlessly allowing the banking & FinTech firms to be more efficient in their processes.
Promotions and Direct Marketing
Using a WhatsApp bot, banks and FinTech firms can directly market to a large number of users by sending direct WhatsApp messages, which functions as an automated conversation. For example, banks can send a special promotional offer to a user and enjoy the benefit of automatically initiating the sign-up process using the bot.
This reduces the risk of losing the prospects due to unsatisfactory service experience or the hassle of convincing the user to visit a website.
WhatsApp Chatbot is becoming a new face for customer support in Banking Sector
The key conception of natural language processing (NLP) and AI capabilities now offer new ways to seize consumers, a natural progression from their social and mobile interactions. Customers also interact with different banking processes, via the chat interface, such as reporting potential fraud on their banking cards, bearing upon for an increase on their credit card limit, or getting a breakdown of their recent transactions. Chatbots can automate tasks and fulfil customer needs day and night and do so faster and with less friction. By reducing human-driven manual processing of chores, costs are reduced, efficiency levels increase, and productivity rises. Moreover, cost savings can be directed toward investments in innovation while conversational engagement helps create memorable experiences, strengthen brand loyalty, and increase revenues.
Use Cases of WhatsApp Chatbot in banking sector:
Here are some of the important use cases for which WhatsApp chatbot has proved to be extremely effective in the banking & FinTech sector?
There is a mass of customer service chatbots but a common use case for chatbots in the initial stages of implementation is in responding to FAQs. FAQ chatbot aids a smoother interaction between banks and customers, offering them convenient and easy access to answer common queries. Accessible 24/7, customers can quickly get the information they want, eradicating the need to sift through web pages or wait on hold, just to find some simple answers. It also makes public information available across multiple channels 24/7 and in more seamless and with much, not annoyance.
WhatsApp Chatbot for Customer Waiting
When it comes to waiting customers are impatient, therefore avoiding customers waiting on hold for an agent to be available or for the contact center to be open for operations, by automatically transferring them to the chatbot who can take a message, revert if or can reschedule a callback.
WhatsApp Chatbot for Onboarding
One of the most important things is the customer journey at onboarding. It constitutes a revenue opportunity for banks as they aim to enroll new customers to their products and services as quickly and efficiently as possible, giving rise to sales and a recurring revenue stream. And, in many instances, an effortless onboarding process leads to higher adoption and usage rates, one of the leading indicators in reducing churn.
WhatsApp Chatbot for Payment
A Payment chatbot can drive & inform customers of an upcoming payment before its due date and amount. It can confirm receipt of payments and related information. The chatbot also helps customers make payments faster, without the friction and frustration of inputting account details each time they want to make a purchase. A Payment chatbot authenticates customers so that it can access their account information securely from bank systems, verify transactions, and process a payment.
Gear up your Banking & Fintech business with our top-notch services with maximum functionality depending upon your requirements and based on the business need. Find us right at by your side! At Kevit.io we would love to provide you superlative services. Know more about how you can integrate this technology into your business by getting in touch with us via coffee@kevit.io or you can visit us on Kevit.io.
Automating business processes with Kevit.io is now just a click away!