WhatsApp chatbot inspiration to ease out customer satisfaction!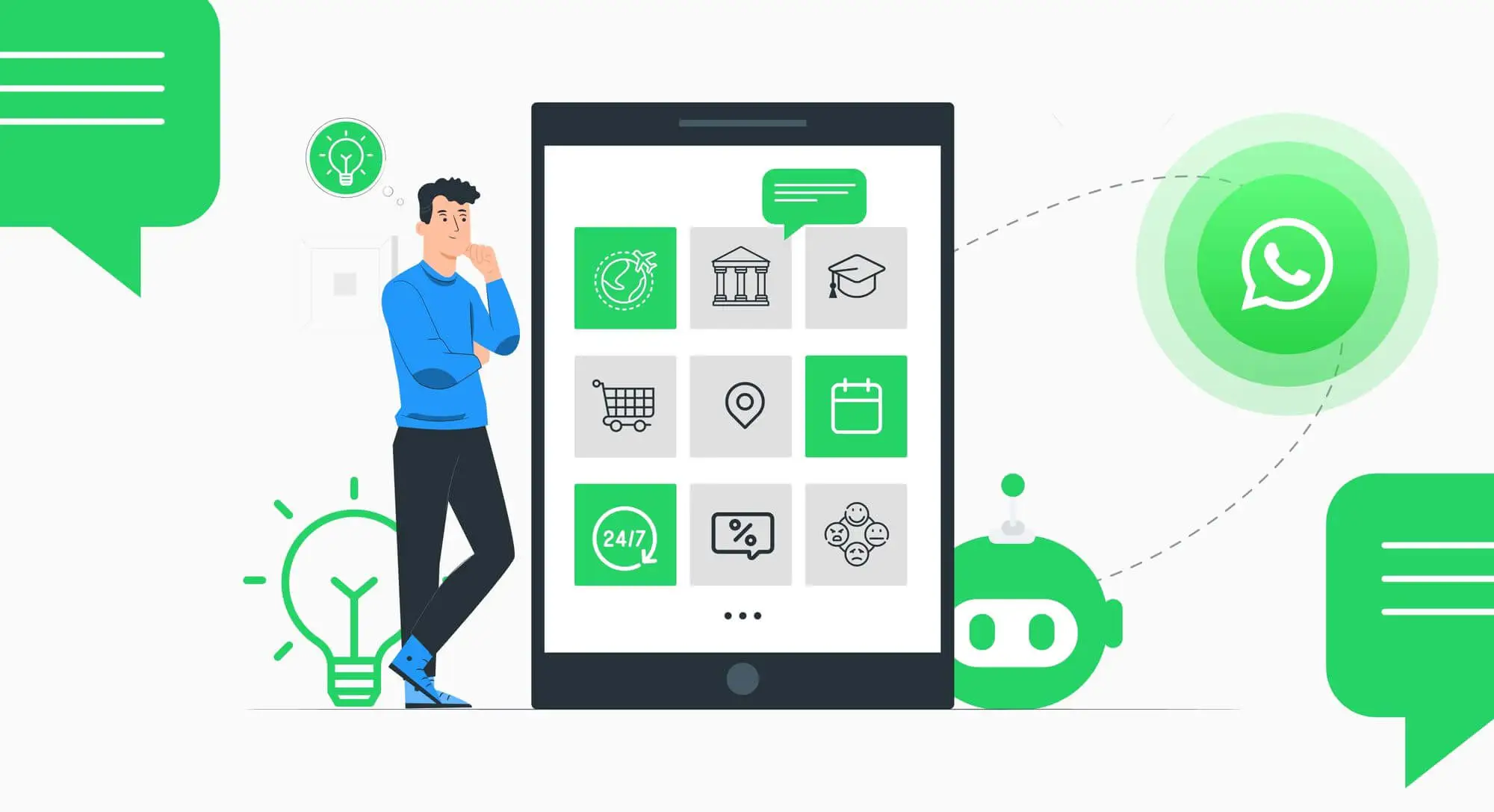 September 2, 2020

Priyanka Shah
There is no denying in the fact that technology and automation have rapidly transfigured the way business is done. Could you just imagine if your business was an actual human with thoughts, feelings, desires, emotions, and most importantly which use to communicate with customers.
Imagine possessing a call center with an abundance of customer support representative who never gets drowsy & can literally come into work every single day of the year, regardless of whether it's a weekend or any festival holiday or whether there's a global health crisis in effect.
That would be stupendous, right? That virtual assistant is a WhatsApp Chatbot. Your chatbot is a quintessence of your business to customers.
A WhatsApp Chatbot facilitates the brands to coordinate with their customer instantly, at ease and in a customized way without making their audiences to mislay on their comfort zones.
Therewithal with customer support, a WhatsApp chatbot can also be used for lead generation and sales, product proposal, customer feedback, etc. Sectors which are most likely to profit from a WhatsApp Chatbot are the Real Estate, Travel & Hospitality, Banking & Finance, Education, and E-Commerce.
Elucidate below are WhatsApp chatbot which inspires in pertaining in real lives.
World Health Organization (WHO)
Apparently, World Health Organization (WHO) has launched a WhatsApp chatbot to provide information & analytics over the widespread coronavirus (COVID-19) which has been outlined to answer the queries from the public about Coronavirus, and to provide prompt, reliable and official information 24 hours a day, worldwide. And it also serves government decision-makers by providing the latest number of cases spread world and situation analytics.
For using the service, WhatsApp users have to message on this link. Further, the chatbot will then respond through the series of prompts, covering all major queries and information.
Veritably various reports have singled out WhatsApp chatbot as a key source of such campaigns.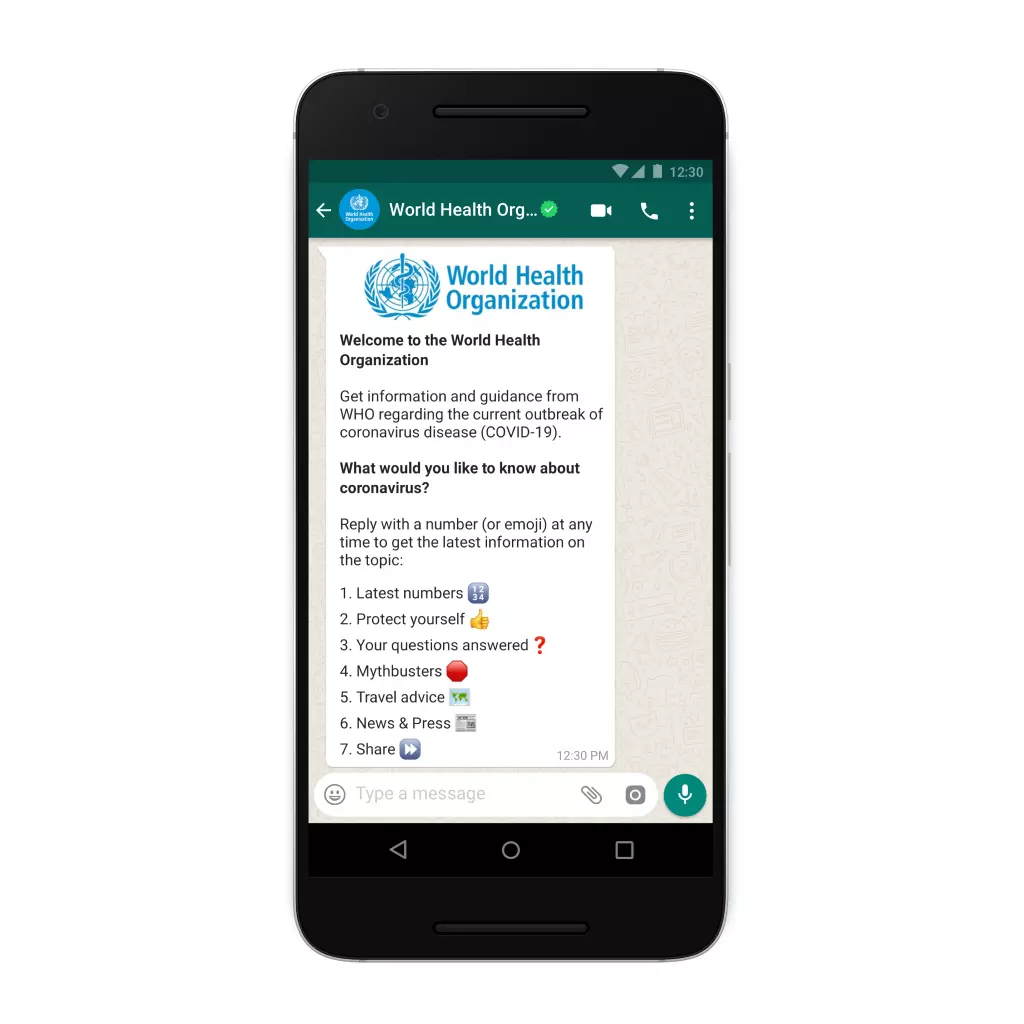 One of the vigorous growing sectors which are most likely to benefit from using this WhatsApp chatbot is the educational sector. Below is the example which is been using WhatsApp Chatbot.
Admit Kard
Admit Kard is an educational consultant which is providing end to end career advisory solutions to students who are looking to study abroad.
An essential part of student on-boarding and counseling process happens over Admit Kard WhatsApp chatbot where mentors steer students at each stage – starting from the application stage, the mentor is always in touch with the students through WhatsApp, answering all the queries, suggesting the next steps; to the migration from home country to abroad.
Playing in the market is cool, knowing the market too but being ahead of the market is the deal-breaker. And by the transfigure of WhatsApp chatbot specifically in tourism industry does nothing but just that. One of the best examples of the company using WhatsApp Chatbot for the Travel sector is detailed below.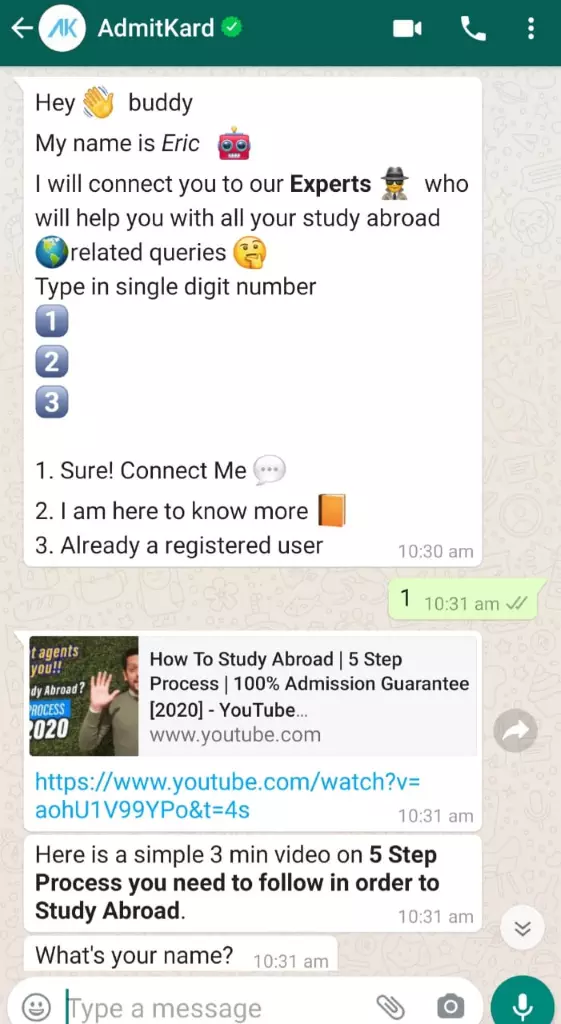 Goibibo
One of the best market leaders in online ticket booking services including hotels and holiday packages for both domestic and international travel.
It uses WhatsApp chatbots to allows customers to check their PNR status of booked tickets and also, they can book their flight seats as well, can track the live running status through WhatsApp.
Although, it is leveraging heart emojis to show seat layouts. It states that the reason behind employing the heart emojis is that it has only emoji with six various colour options. Further when customer finds a free seat, they can simply reply with their desired seat number and then it books and confirms that seat for them. In case, the customer selects a premium seat, the chatbot sends a payment link with the message and the seat is confirmed after processing the payment.
Another example of a travel agency whose using WhatsApp Chatbots to deliver exclusive personalized deals & also request in real-time. Is mentioned below: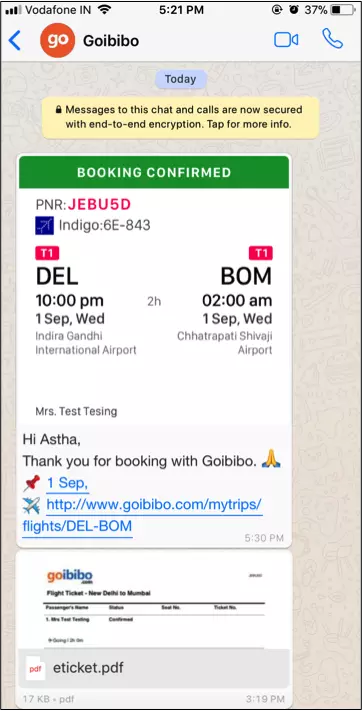 SnapTravel
SnapTravel is a unique travel community & a new-generation travel agency. It allows customers to find and book the hotel room over conversational experiences with WhatsApp chatbot.
SnapTravel launch a search to write your request & query in your own words. Furthermore, the chatbot is also redirected to further filters and conditions which you may want to apply to your search such as "WiFi", "Parking", "Pool", "Gym" or "Late Checkout". It's unique & simple which makes it great.
Lastly one more real time example of WhatsApp chatbot is mentioned underneath.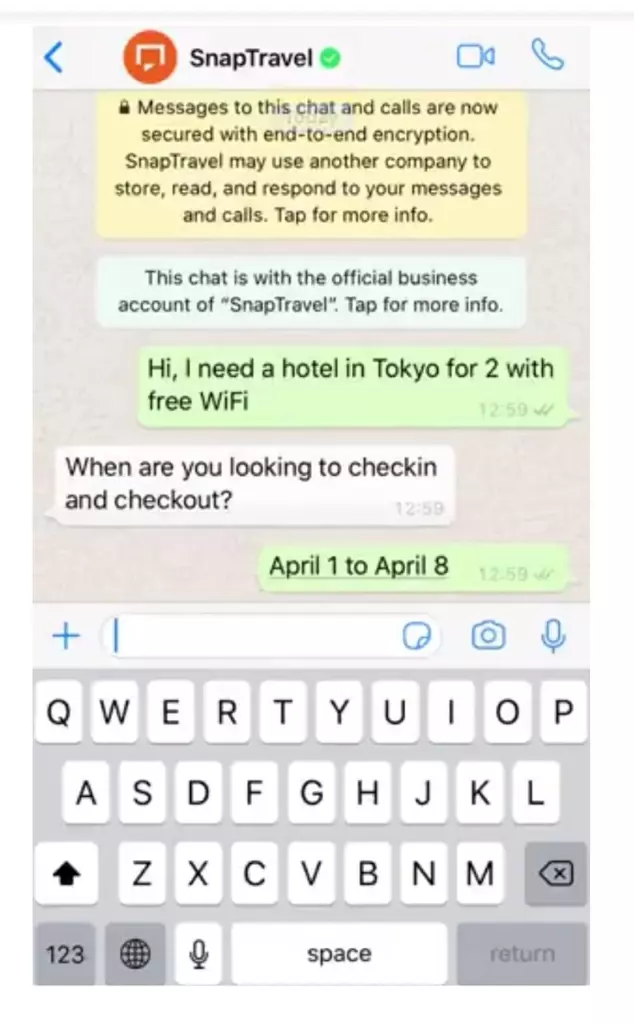 Cepsa
Cepsa is a Spain integrated oil company with almost vast years of history with an ample number of employees. It is the company which is in exploration and production of oil; refining, distribution, and marketing of oil derivatives; gas and electricity, etc.
With the development of rivalry companies, Cepsa too needed to have a digital transformation to stay relevant to Cepsa's internal guide to digital transformation is WhatsApp chatbot.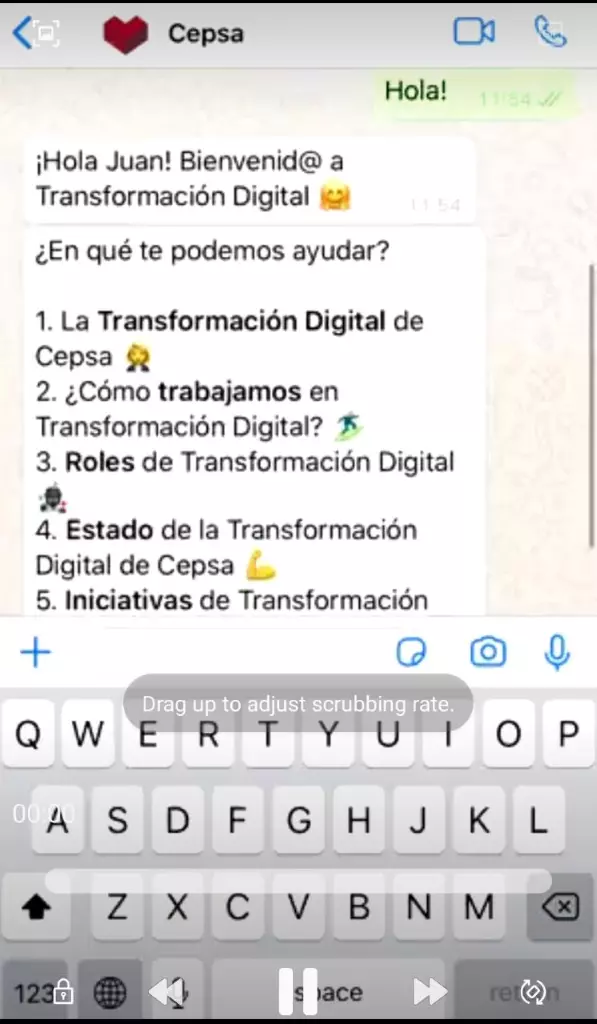 Build your own WhatsApp chatbot in a matter of hours, aside from the above enumerate examples Kevit.io can provide you with the top-notch services with maximum functionality depending upon your requirements. To explore how your business can also implement a chatbot for newer revenue opportunities contact us or mail us at coffee@kevit.io.
Automating business processes with Kevit.io is now just a click away!