WhatsApp Chatbot: An Opportunity for your business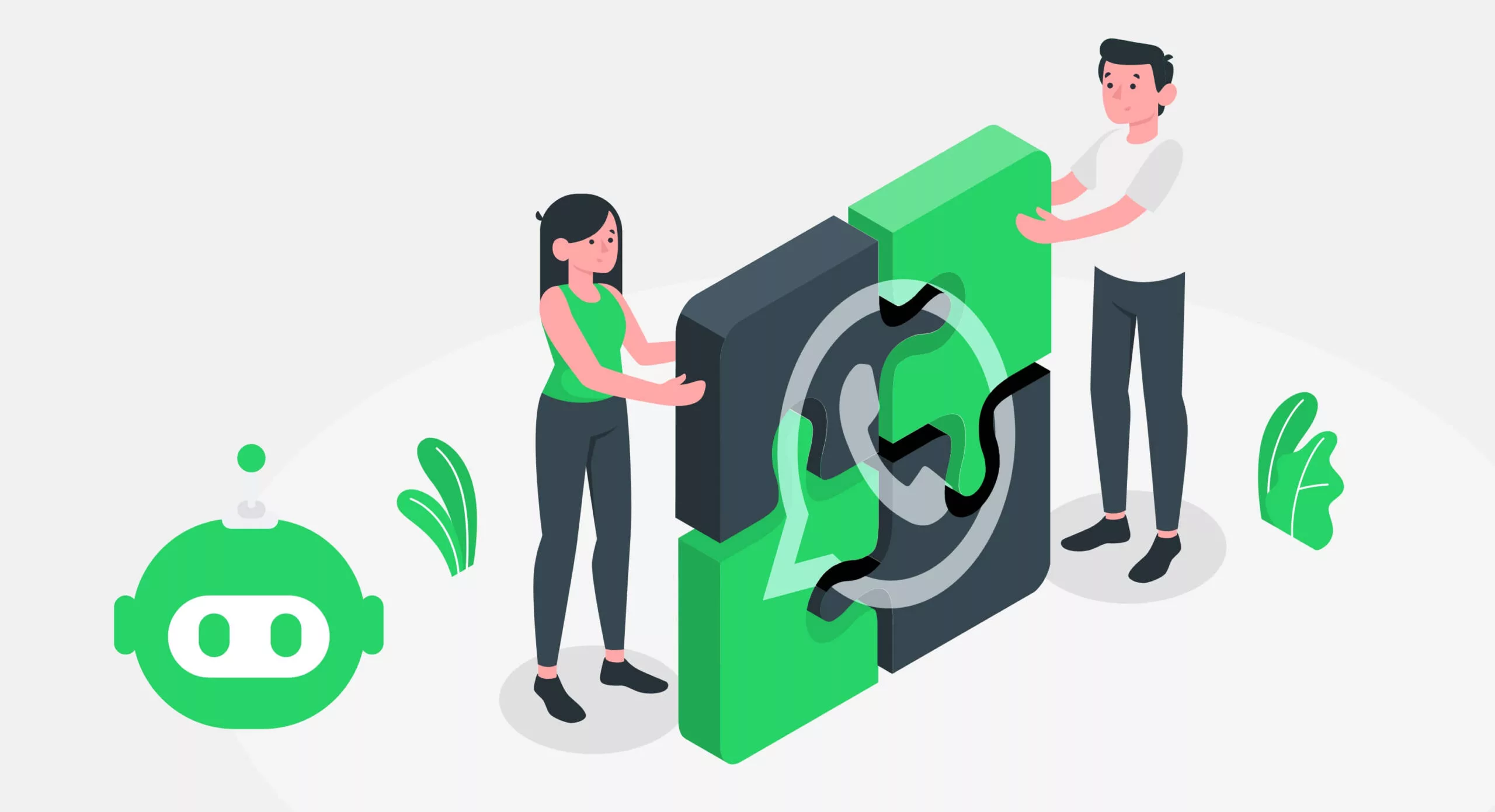 November 12, 2020

Priyanka Shah
Digitization has opened various doors of opportunities for businesses. It has allowed every sector to grow at an accelerated pace and hence provide solutions to the global audience.
Applications like WhatsApp have become essential survival element like oxygen, you spend hours and hours on WhatsApp for every single day checking out pictures of your near and dear ones, sharing videos with your friends and most importantly reading irritatingly long, emoji  forwards. Would your friends and family share the same sort of content with you on other social media? Probably they won't!
Well, the same principle applies to your customer interactions as well.
Do your business proffer international services, but you've found it hard to connect with global customers in a personalized, cost-effective way? Do you, as a marketer, struggle to offer one-on-one communication with customers when you're offline?
We've been in the era of conversational tech frolic game since past few years. Contemporary WhatsApp Chatbot offers tools that help businesses of all sizes to provide the best services, to forward the updates to users and connect with target audiences.
So, what's entangled in getting a WhatsApp Chatbot. What makes it different from other channels or platforms?  And how is it using the platform to maintain rapport with users?
Here's Why? 👇
"Over 80% of small businesses in India and Brazil say WhatsApp helps them both communicate with customers and grow their business today."
In the countries like Europe, South America, Africa, South Asia & the Middle East the use of WhatsApp is extensive.
WhatsApp chatbot for businesses whether a big scale or a small scale, you can now deploy virtual agents which is beyond doubt the world's largest messaging platform, that gives customers the ease of commerce. Folks love to chat and today most of the interactions happened on WhatsApp, be it talking to friends or getting support from a business.
WhatsApp is the place where all your customers are associated and by building a WhatsApp bot you can grab out their attention. But you already probably aware of all that, so let's jump right into the steps of building it
The first & foremost step is applying for the access to the WhatsApp Business API.
The Business Steps
After getting approval, create 👉Business Profile. By this way, WhatsApp users shall get quick access to crucial information, including locations, hours, and company website URL.
Additional business steps include such as adding an appropriate phone number and a verified name for the account.
At the time of application procedure, your businesses have been asked several questions to determine API qualification.
The Developing Steps
Initially, the platform shall run through Amazon Web Services (AWS). Post completing the initial stages like API client, testing the installation, tweaking the settings, and creating backups further to set up your webhooks. Webhooks are the wheels & gears that commerce inside your chatbots.  By webhooks, you can pass and retrieve information from a matched interaction to your web service.
How to integrate your bot with WhatsApp?
Applying for Business API Access through a Third-party Vendor
There are certain bot-building frameworks which integrate coherently with such applications, for instance, Google Dialog flow framework integrates with Facebook Messenger, and also Dialog flow-built bot onto the similar platforms. Another is Microsoft Bot Framework, offer similarly to integration options.
To get more sense on how it works Twilio has launched API for WhatsApp to access. Twilio has taken up onto it and launched its new Sandbox. It permits you to guide without waiting for the approval from WhatsApp. Also, to build a WhatsApp bot integrated with Dialogflow, then integrate it using the Twilio API for WhatsApp. The process brings off like this:
Gathering all the tools
Set up your environment and the Twilio API WhatsApp Sandbox.
Integrate Twilio with Dialogflow
Create an intent in Dialogflow
Also, the Kevit.io Smart Messaging API for WhatsApp Business is an additional option for prototyping bots onto a sandbox environment until you wait for WhatsApp approval. It is one of the bot framework, onto which you can build your bot, and make the most out of the framework's natural language processing (NLP) features, and use the API to build, test, and deploy your bot to WhatsApp.
Playing in the market is invigorating, knowing the market as well but being ahead of the market is the deal-breaker. One of the best examples of the companies leveraging using WhatsApp Chatbot are:
How WhatsApp Bot is helping the red bus to improve customer support experience?
By using WhatsApp bot, for booking a bus through Redbus – one of India's most demandable bus-booking services.
RedBus is ahead which started out sending the bus ticket details to the customers through WhatsApp account which is linked to the same number. They also enabled logging in to check whether customers were interested in conversing with them via WhatsApp.
Interested in knowing more about Chatbot development?  At Kevit.io, we would love to assist you with our expertise in development of customer insights. Contact us now at coffee@kevit.io or visit us at Kevit.io.
Automating business processes with Kevit.io is now just a click away!